Alternative uses for decking boards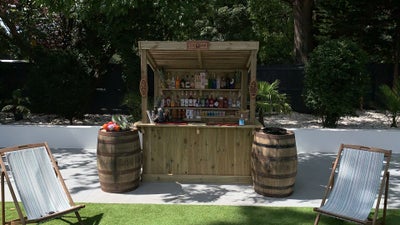 If you've got some decking boards leftover from a recent project, there are plenty of ways you can put them to use. Not only does it avoid waste, but it also adds an extra touch to your outdoor space. Best of all, they can be stained, treated and painted without fuss so that they're easy to integrate into your existing garden aesthetic and have some protection from the elements.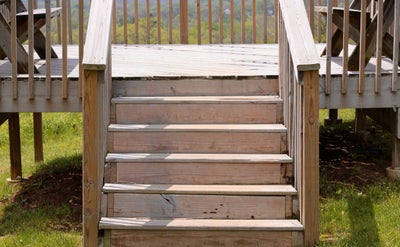 Decking steps
If you have a bit of a drop off from your deck to your garden, use your leftover boards to build a step or two between them.
They provide a seamless extension of your decking and can be easily built and added on.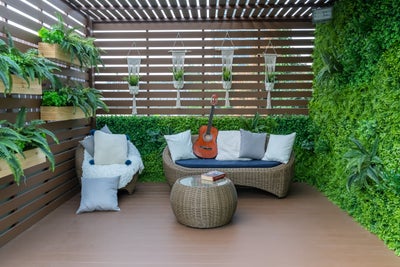 Decking privacy screen
Another extension of your decking, a privacy screen can be created using your leftover boards, some fence posts and flat-bottomed brackets.
An ideal solution when your garden is overlooked by nearby houses.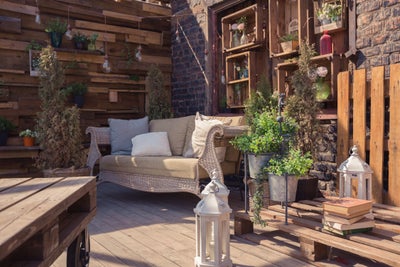 Display shelves
You can easily turn your spare decking boards into some garden shelves, either freestanding or wall-mounted.
They provide the perfect place to store potted plants and other outdoor decorations.
Or they'd be ideal for a shed or garage, where some extra storage space is always welcome.
Planters
They can be turned into planters of any shape and size with minimal fuss.
From full beds to wall-mounted window boxes and container planters, there are lots of options to explore. It's the perfect way to brighten up your garden.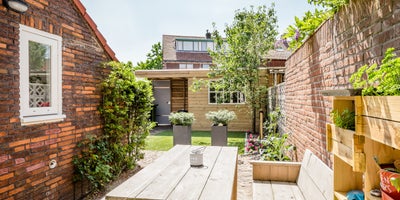 Garden bench
Pair a board or two with some breeze blocks for a quick and affordable garden furniture solution that's both decorative and practical.
Create the perfect spot to sit on spring mornings and summer evenings.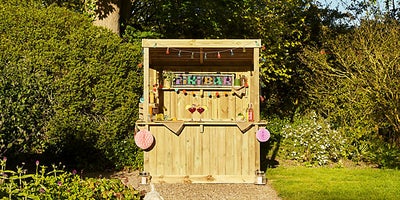 Garden bar
Why not try using decking boards to create your own garden bar.
We have created a step by step guide and a design, that will enable you to build your very own personal pub in the comfort of your own garden.
More inspiration from Wickes