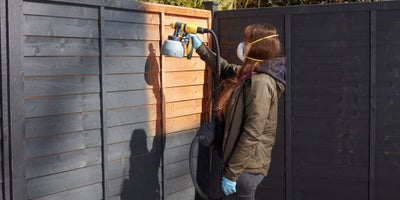 Your garden fence outlines the boundary of your garden, so it's crucial that it stays looking its best all year round. Some TLC is required to maintain your fence, whether it's in the form of a freshen up or some protection from the elements.
Transforming and treating your fence has wider effects for your entire garden- it can completely change its look and help you achieve the aesthetic you're going for. It's sometimes forgotten that they're a stylistic asset as much as a functional one.
Whether you've just put up a new fence or fancy bringing your tired panels back to life, these tips offer plenty of simple and affordable options to help with your project.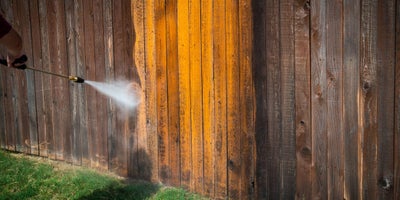 Cleaning your fence
When giving your fence a full refresh, it's often good to start by giving it a good clean. This allows you to start anew when thinking about treatment and design choices.
Providing your fence is sturdy enough, a pressure washer can be used to blast away dirt and expose a fresh layer of wood.
If you're trying to remove stubborn dirt and mould, using a wood cleaning treatment or watered-down bleach will help to lift and loosen it so you can finish it with your pressure washer.
Be sure to give the timber time to dry completely before treating it.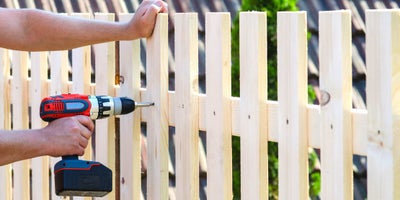 Repairing your fence
Between cleaning and treating your fence is the ideal time to make any necessary repairs.
Keep an eye out for any areas where the wood is rotting or splitting. These can be repaired or replaced depending on the extent of the damage.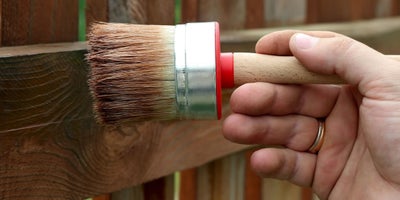 Protecting your fence
While a vast majority of fence panels are already pressure treated or pre-treated when you buy them, it's always a good idea to add your own additional treatment. It can add extra years' worth of protection and save you the cost and hassle of maintenance in the future.
When it comes to choosing the right product, decking oil is perfect for protecting and preserving your garden fence panels. It helps them last longer by providing outstanding water resistance and keeps them looking their best with UV protection.
For the most effective protection, start by applying 2 coats of wood preserver before adding 2 coats of decking oil on top.
If you want to bring the best out of the grain while retaining a natural look, opt for clear or natural wood preservers and decking oils.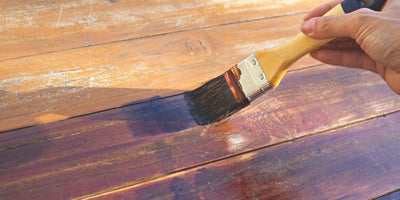 Colouring your fence
Adding a splash of colour is a great way to add a decorative touch to your garden fence.
If you want to combine design and protection, decking oils and wood preservers are available in a range of shades.
For more freedom when it comes to picking colours, preservers or shed & fence treatment can be applied on top of clear preserver or under clear wood oil, and they give you plenty of room for creativity.
Create a stunning modern aesthetic with a Tudor Black or Country Cream, or try a less conventional take on traditional with a Harvest Gold or Red Cedar.
Or if you are feeling really bold, Cuprinol have a wide range of colourful shades available to add a splash of colour to your garden, beyond the flowers.
Make sure to apply paints or stains in the same direction as the grain in order to get the best finish.