What to consider when building an extension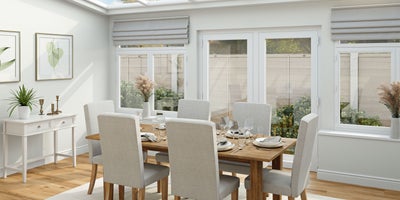 Customers build extensions for many reasons: maybe they have a growing family, need more space to work from home, or want to create a new room for entertainment or relaxation. It can also increase the value of a home and make it more attractive to potential buyers. Spring is the time when extensions come back on to the calendar, as the ground softens and it becomes easier to dig foundations.
Having an extension built is never a small job, so in the current economic climate, customers may want your advice on how they can undertake a major project like this in the most cost-effective way possible. With the cost of materials rising, it's not always possible to make savings on the build itself, so one of the best ways of doing so is to go green. While this may involve a slightly larger initial outlay; this can be recouped by the lower running costs of a more environmentally sound building.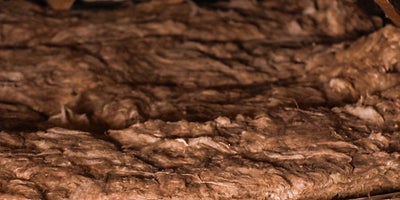 Installing effective insulation is no longer just something that's nice to have, but has become essential to a build. That's not just because of environmental concerns or as a money saver; a certain level of insulation is a requirement of building regulations. The recommendation is that homes should have 270mm of loft insulation, and don't forget there's also cavity wall or solid wall insulation. Increasing loft insulation from 120mm to 270mm could save around £35 and 55kg of CO₂ a year* (if a home has no insulation at all, installing 270mm of new insulation could save up to £355 and 610kg of CO₂ a year*). Adding cavity wall insulation to that could save £395 and 670kg of CO₂ a year*. External or internal solid wall insulation can save around £540 and 910kg of CO₂ annually*.
You could also advise your customers about lighting and how to maximise its efficiency by using LED bulbs and smart lighting systems. Replacing a 50W halogen bulb with an LED bulb will save around £105 over the bulb's lifetime. Likewise, replacing all of your light bulbs with LED bulbs will reduce your lighting bill by around 50%, saving £65 annually and reducing carbon emissions by 40kg a year.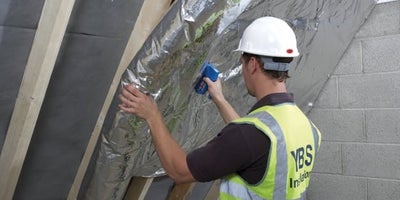 To make further savings, it's worth looking into the government's Eco Plus scheme. This new scheme will launch in April 2023 to reportedly provide homeowners with up to £1,500 to install insulation. It will run for three years and is expected to benefit hundreds of thousands of homes in the lower Council Tax bands with an Energy Performance Certificate rating of D or below. Reports suggest that the scheme will be open to homeowners within Council Tax bands A to D.
If you or your customers need any further advice, their architect or the planning department of the local council can be invaluable sources of help.
*Source: Energy Saving Trust. Based on a typical three-bedroom semi-detached gas-heated house, with an 88% efficient gas boiler and average gas tariff of 10.3p/kWh and electricity tariff of 34p/kWh. Emission savings include all scopes and greenhouse gases expressed as carbon dioxide equivalent. Correct as of October 2022.