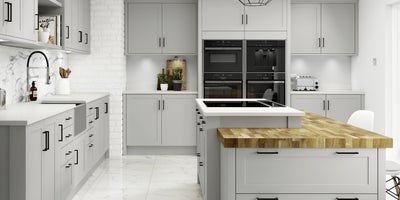 Marble is on trend right now. A cheaper and easier solution for customers to achieve this look in their homes is with marble effect tiles. Our range of tiles has a sophisticated white marble effect that combines grey and white hues and veining to encapsulate a soft tranquil appearance, that adds a touch of luxury to any home.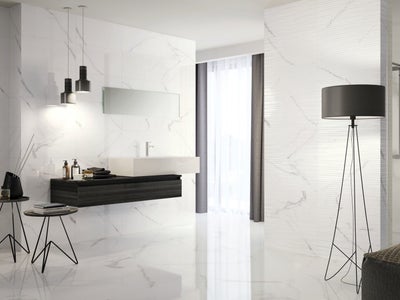 Real marble looks stunning in any setting, but it has many drawbacks: it can be very expensive, it's heavy and difficult to install and once in, it requires a lot of maintenance, as the natural stone is very soft and porous. People still hanker after the gloriously glossy look of it though, and that's where marble effect tiles come in. Marble effect tiles are usually made from much cheaper ceramic or porcelain, and offer a more uniform appearance, texture and colour than real marble, as they are manufactured this way rather than relying on the natural patterns of the real thing.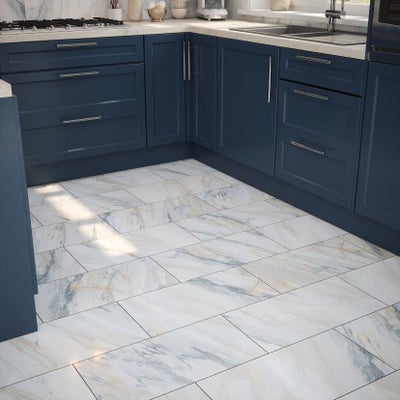 The latest styles, such as our new Wickes Capri Warm Satin Marble Effect Wall & Floor Tile (new online and coming to stores soon), come in larger formats. The Capri measures 60 x 30cm. This large size will give the finished area a sense of sleek, clean spaciousness, particularly if you use the same tile on the floor and the wall. This is the case even in a small room. The advantage for the installer is that you will need to use less grout and fewer tiles overall, meaning that your installation time is going to be much less. It's also worth noting that with fewer grout lines, there is less space for dirt to gather, so using large format tiles is also more hygienic.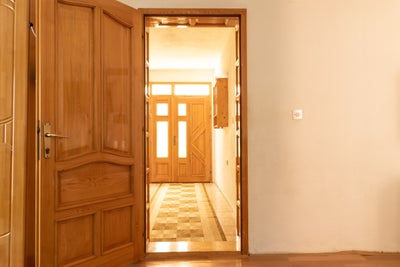 The shiny gloss of the marble look has always been a classic for kitchens and bathrooms, but the latest trends see it being used in other rooms as well. A tiled floor in the hallway or the lounge is the latest in interior fashion and has the advantage that it's easier to clean than carpet and longer lasting than wooden flooring. Some people may worry that this would end up feeling cold; although not as cold as a real marble floor, you could consider installing underfloor heating under marble effect tiles. That way they can be cool underfoot when you want them to be in the summer, and toasty in the winter.