Types of wallpaper and how to apply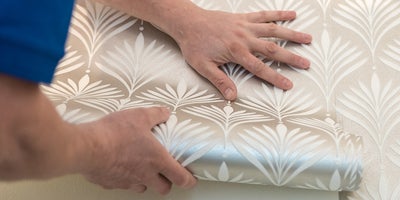 Wallpaper has made a comeback in recent years, and with its newfound popularity comes a variety of styles, colours, and designs. With the wide selection of wallpaper now available, choosing the right type of wallpaper for your home can be a daunting task. To make it easier, it's important to consider factors such as the type of room you're applying the wallpaper to, the desired look and feel of the space, and the amount of effort you're willing to put into installation. To get started, let's take a look at some of the most popular types of wallpaper and how they can be applied to the wall.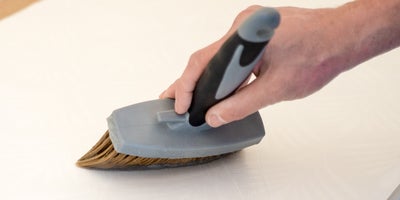 Vinyl
Vinyl wallpaper is a popular choice for modern interior design as it offers a unique and beautiful way to enhance the aesthetic of any room. Installing this type of wallpaper is easy to do and can be completed in a few simple steps. Preparing the wall is important, as any holes or defects should be filled in before installing the wallpaper. After properly preparing the surface, the wallpaper can be hung by applying wallpaper paste to the back of the paper and carefully hanging it from the top of the ceiling, applying it firmly to where the wall meets the ceiling. Make sure that the paper strip is perfectly aligned; use your smoother tool to stick the rest of it down towards the floor. Make sure not to leave any air pockets. This method applies to pretty much all types of wallpaper except peel & stick, which we cover later in this article.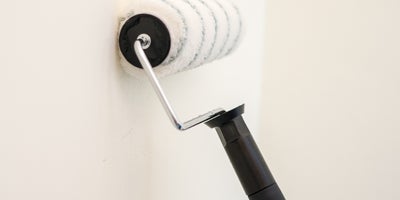 Paste the wall
Paste the wall wallpaper is really handy for the reason suggested by the name - you paste the wall rather than the paper. It helps speed up decorating because it's quicker to apply and there's no waiting around for your paste to soak into the paper. Once you have all your wallpaper cut and ready, you just need to give the wall an even layer of all-purpose wallpaper paste using a brush or roller. Then you hang your paper and smooth it out; it's really that simple.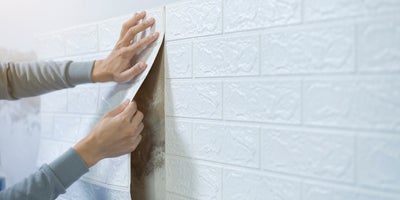 Pre-pasted wallpaper
This wallpaper is amazing because it doesn't even feel like it has glue on it. It feels like regular wallpaper but the trick with this is, when you apply water to it, the glue activates, allowing you to stick it to your walls. The process is similar to vinyl wallpaper in terms of how you apply it but instead of pasting paste onto the back of the paper or the wall, you can either just dip it into a vat of water, a spray bottle, or even a wet sponge. You still need to make sure that you keep everything aligned so it all lines up correctly but this type of wallpaper is highly convenient for people not confident or who find using wallpaper paste too complicated.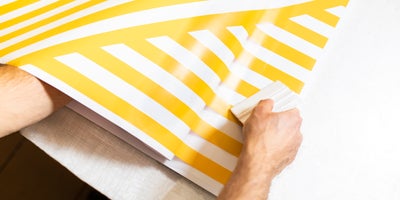 Peel & stick
This type of wallpaper is best suited for first timers or people who don't like getting their hands dirty. The back of the wallpaper layer is coated in a strong adhesive, covered in a protective film. Simply remove the protective layer from the back and apply it to your surface. Many people think that peel and stick wallpaper is an easier option than traditional vinyl. However, this isn't necessarily the case, as previous techniques still apply: you need to keep it aligned with your walls and each strip of paper, making sure you have no air pockets left after. Peel & stick is highly beneficial for people renting their properties; it's a more temporary option as it's easy to take down and reuse.