7 Wall Murals Styles To Transform Your Space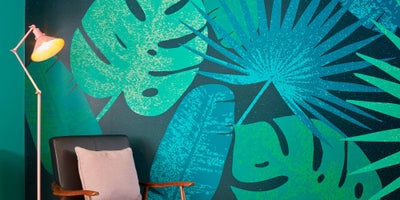 Wall murals are a fantastic choice if you'd like to create a statement feature wall, add a vibrant design to complement your décor, or make an exciting focal point in your room. Gaining popularity thanks to the wealth of designs and easy paste-the-wall application, unlike decorative wallpaper, wall murals are generally applied to one surface and feature a full-size print or repeat pattern.
With so many designs to choose from including illustrations, graphics and photography, it can be tricky to decide on a style to suit your space. To help you get started, here are our favourite wall mural styles.