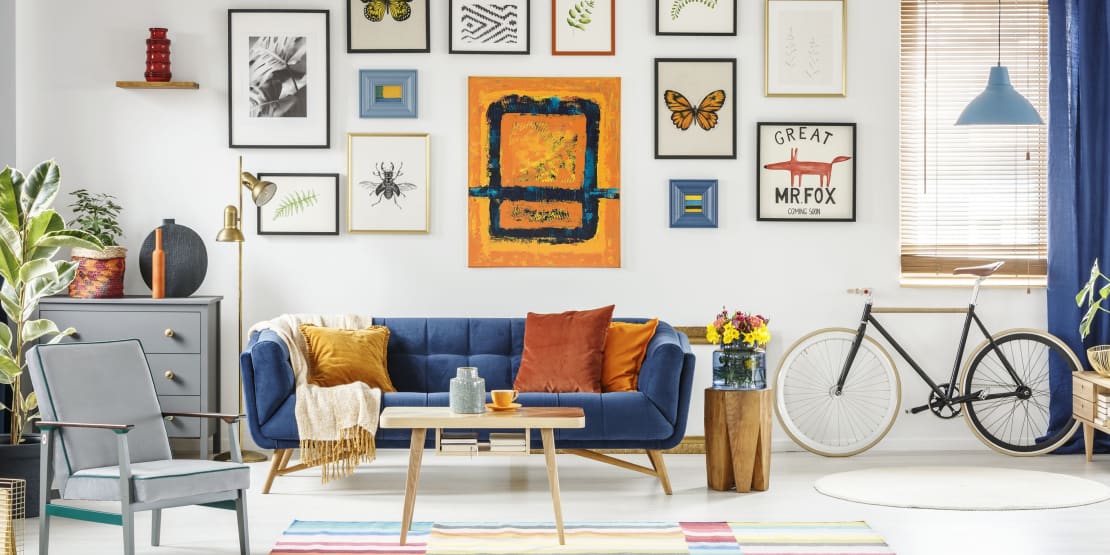 Gallery art walls are a trendy and flexible way to completely transform a room. Inject your personality, add colour and create a mood, by filling empty space with your favourite artwork for a statement focal point.
A fun and satisfying afternoon job, gallery walls will work with whatever budget and space you have available. The versatile beauty of an art wall allows you to tweak your gallery over time, adding to your design as your collection grows and tastes change. To help you get started, here are our favourite tips for creating and hanging your very own gallery.
If you fancy having a go at hanging your own gallery art wall, share your projects with us using #WithWickes. For more DIY inspiration and advice on how to hang a picture, visit our ideas and advice hub.
More inspiration from Wickes