5 Great DIY Projects To Refresh Your Living Room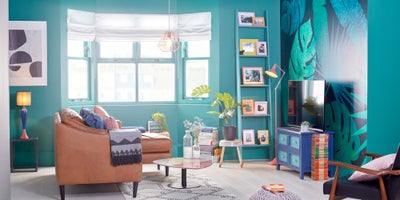 Arguably the most lived-in room of a home, living rooms work best when they have the perfect balance of comfort, function and style. If your space is feeling tired, cluttered or just a bit drab, a little imagination and creativity can go a long way.
Whether you're ready to overhaul your entire space or tackle those tired projects for an instant transformation, turn your living room into a space you want to spend time in with thrifty DIY makeovers.
From reviving the walls to giving your furniture, storage and accessories some TLC, here are our favourite upcycling and refresh projects for your living room