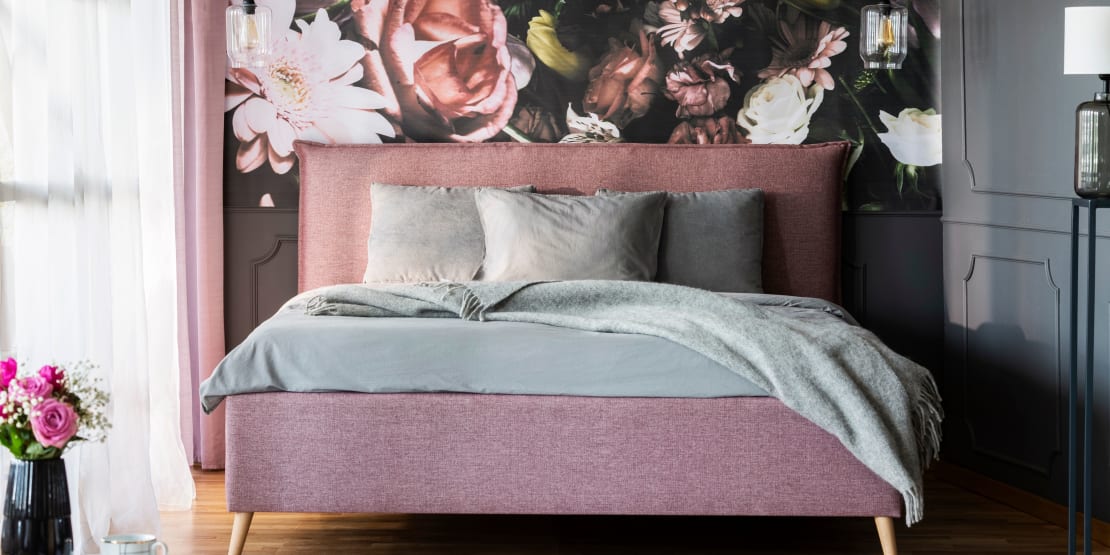 With family celebrations and party season upon us, now is the ideal time to overhaul your spare room. A great space to experiment with interior decorating trends, a well-designed guest bedroom should be cosy, comfortable and inviting. With some clever, thrifty and trendy choices, you can create a welcoming space that your guests won't want to leave, by introducing luxurious finishing touches, texture and colour.
From transforming the walls to reviving the furniture, lighting and textiles, revamp your rooms with our favourite 2020 inspired trends, whatever your budget.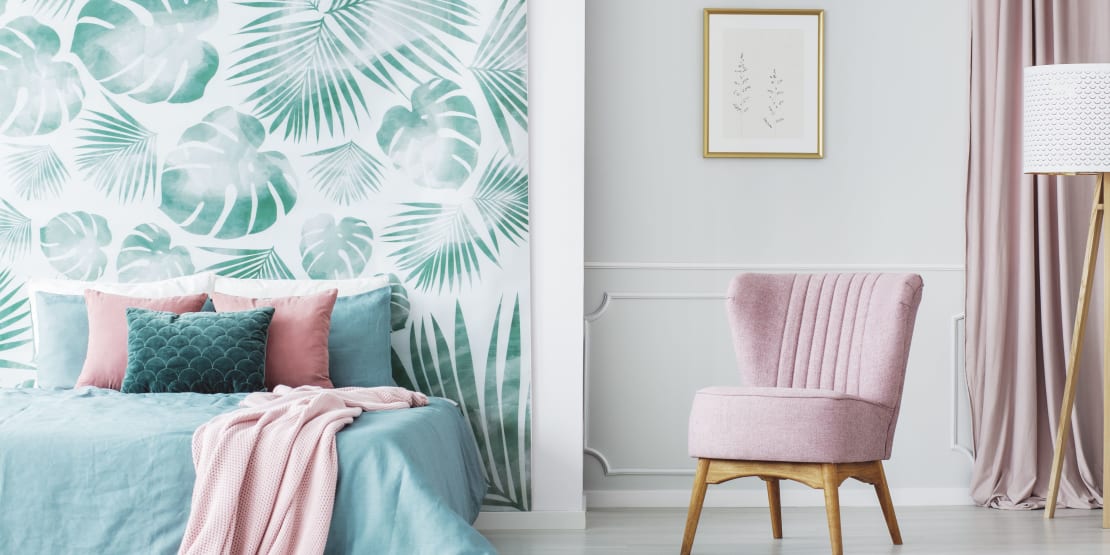 Transform with wallpaper
Wallpaper is a fast and fantastic way to inject some personality into a room transforming your walls.

2020 trends see bold palettes and abstract wallpaper; neutral pigments with raw textured wallpaper; retro glamour with rich and tonal geometric wallpaper; and soft tropics with bold botanical wallpaper.
Wallpaper doesn't just have to be for walls either. Try reviving a bedside table by lining the drawers, covering a shade, framing offcut pieces or adding kitsch appeal to furniture with decoupage.
For advice on how to wallpaper a room, find our how-to guide in the ideas and advice hub.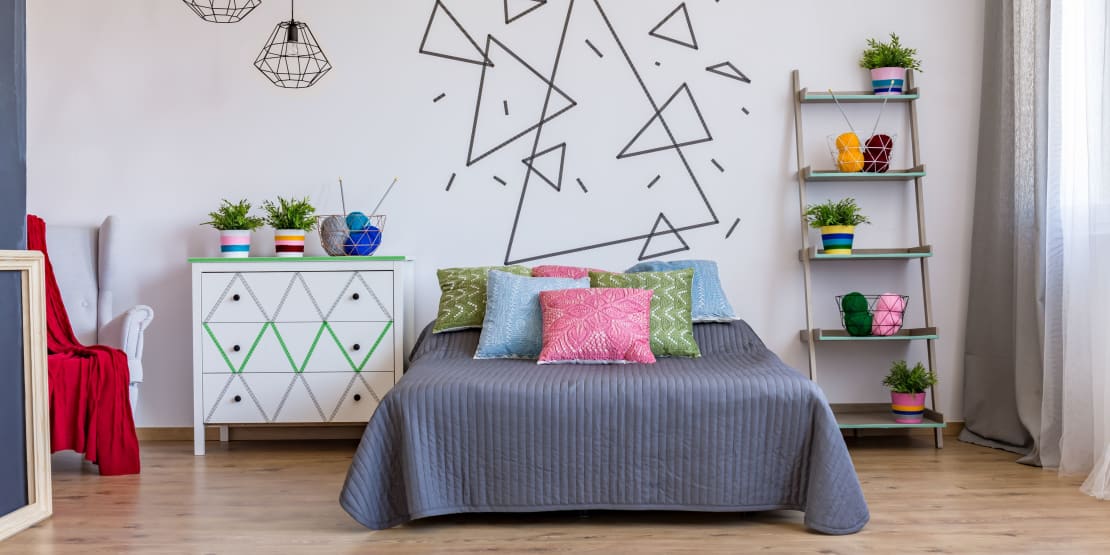 Get creative with murals
Bold and modern wall murals are a great way to add some artistic flair to your spaces, bringing your room to life with a simple application.

2020 trends see murals making a big impact with a resurgence of chintzy, textured and geometric mural designs.
Cover an entire wall, frame a headboard, theme and room or make a feature of a cosy corner.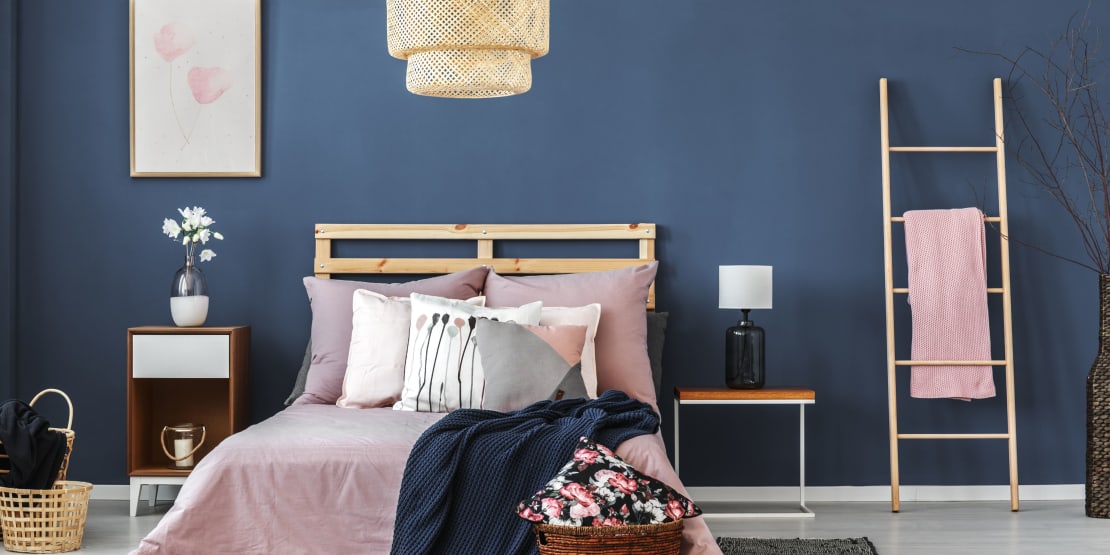 Revive and renew with paint
2020's colour trends bring harmony to our homes with a palette inspired by nature, including the Dulux Colour of the year, tranquil dawn.

Expect soft romantic pastels, porcelain blues and earthy ochres dominating colour palettes everywhere.
A fun way to add a burst of colour to an otherwise tired or unloved room, transform the walls with interior paints, revive old furniture or make a statement with a bold ceiling or painted floor.
Watch our bedside table revival project for a range of renovation ideas and techniques.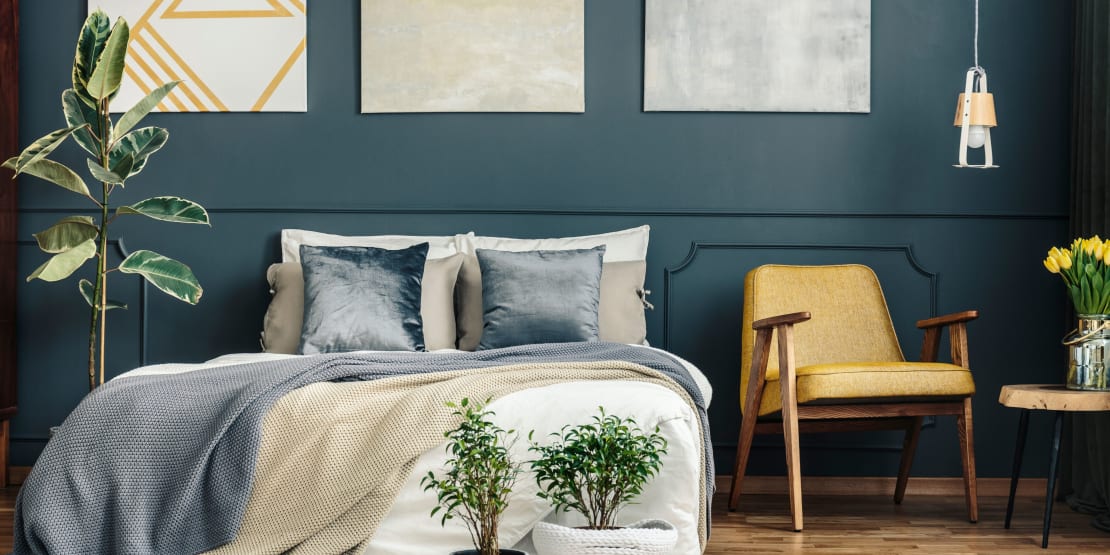 Impress with statement lighting
Soft and directional lighting not only creates a warm welcome but can completely change the feel and mood of a room. 2020 lighting trends see chandeliers and geometric fixtures make a resurgence, while minimal pendant lights and filament light bulbs dominate loft-style simplicity.

For ambient and stylish lighting, make a statement with an overhead ceiling light or colourful pendant.
To create the perfect atmosphere for reading and relaxing, oversized table or floor lamps are ideal.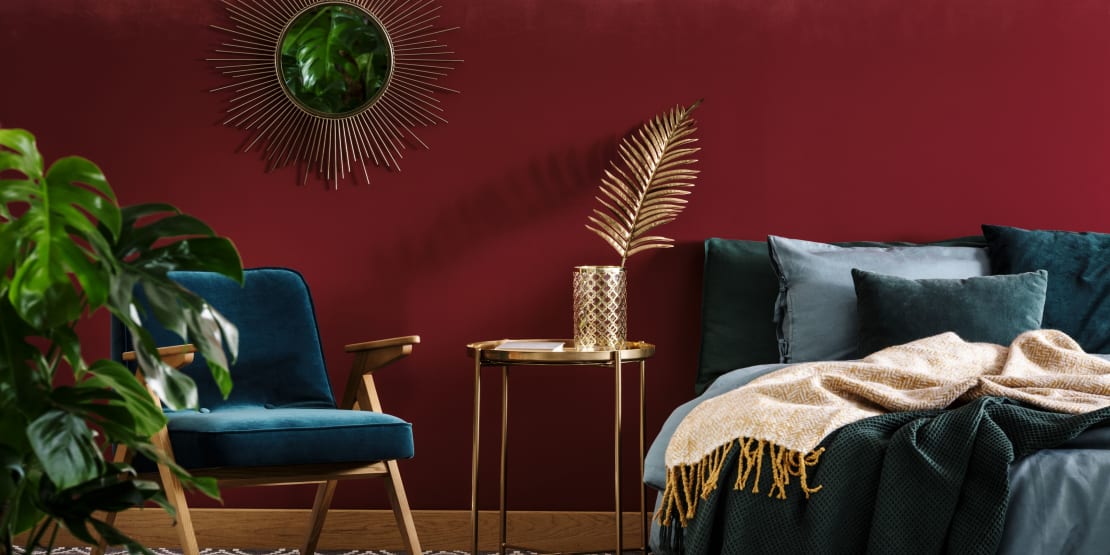 Extend 2020 colours to your textiles
An upholstered headboard, plump pillows, duvet, throws and cushions, all make for a luxurious setting. With 2020's colour palette extending through the walls to furnishings and textiles, take inspiration from the natural scheme and make the bed a focal point of your guest experience.

Try theming your soft furnishings with botanical and geometric prints.
Introduce linen in blues, greens and earthy tones, complemented with soft pastels and natural textures.
Or upholster a headboard in a rich textured fabric for sumptuous hotel chic.
For more ideas, advice and DIY how-to guides, visit the inspiration hub; and share your #WithWickes project with us online.
More inspiration from Wickes