How to choose the perfect paint colour for your spaces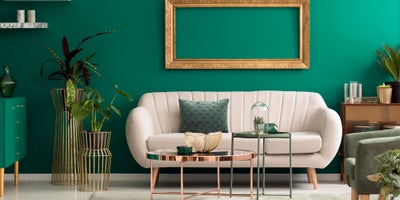 Expertly transforming a room is all in the preparation, colour scheme and light aspect working together to create a space that you'll want to spend time in. However, when it comes to renovating or refreshing a room with a new paint job, picking out the right colours for your spaces can feel like a daunting task.
With the ability to completely transform, the paint colour you choose can change the feel of a room, influence the space and impact the way changing light affects the mood.
With millions of colours to choose from, here are 5 ways to help you choose the perfect colours for your home.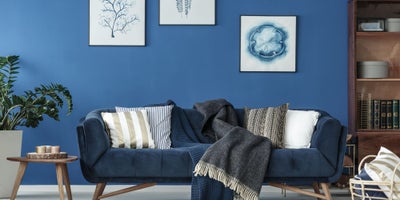 Drawing inspiration
Starting with research or a reference point is a great way to begin exploring your tastes and discovering the latest paint trends.
Inspiration is everywhere. Use social media, websites, television, blogs and magazines to pick out your favourite looks. Try looking for spaces that are similar to your own and begin to create a mood board of ideas, features, colours and textures.
Whether you want to highlight tall ceilings or make a statement of retro features such as tiles, looking at the period of your home can be a good place to draw inspiration. Paint companies including Dulux also offer heritage collections in a range of classic and updated colours to help make the decisions easier.
Taking cues from the things you love can be a great tool when it comes to choosing colour. Furniture, artwork, ornaments and even clothing are often a good reflection of your taste and can help guide the scheme of your room.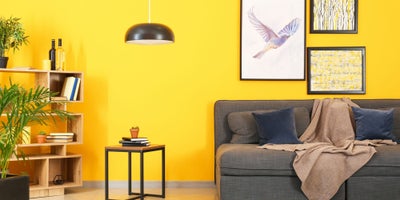 Working with the space
Considering the spaces you have to work with, the mood you're trying to create and how you use the room is just as important as the colour of the walls.
As a general rule of thumb, if you're painting a small or dark room, cool colours such as whites and pale neutrals are best for reflecting light, as the colour recedes making the room feel more spacious. For larger rooms or spaces, bright and dark colours will work well to create atmosphere and synergy between spaces.
However, there are no hard and fast rules. Small spaces can also hold bold colour well, bringing depth and focal colour to the space. If you want to create an intimate space in a small bedroom, a darker colour can be as cosy and relaxing as a warm neutral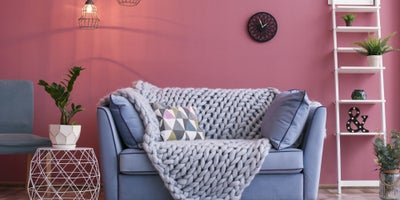 Consider the aspect
Consider how you use the space, as the light will change depending on the aspect of the room and the time of day the light hits the walls.
For north-facing rooms, avoid light colours with a green or grey base as this can make the room feel colder. Instead, choose warm colours and undertones to counteract harsh sunshine and bounce as much light around as possible.
Embrace the dramatic changing light in east and west-facing rooms with clever undertones. Blue or green based colours tend to work best in east-facing rooms to balance the morning sunshine, while warmer and bolder tones will glow in west-facing evening light.
South-facing rooms will look good in most colours, thanks to the bright and sunny aspect. To maximise the all-day sunshine, opt for cool neutrals or be bold with a darker hue with cool undertones.
If you mostly use the room after sunset, artificial light can change the mood and feel of the colour. It's a good idea to consider the colour temperature of your light bulbs and to test a colour swatch over a 24 hour period to see how it changes.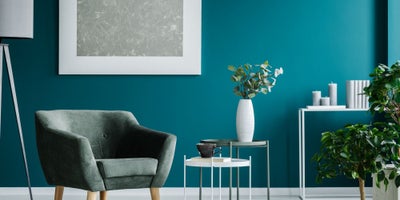 Use the colour wheel
Whether you want to harmonise, contrast or complement your colour choices, using the colour wheel and colour theory is a great place to start designing your scheme.
Go for a monochromatic scheme. Use tints, tones and shades of the same colour or black and white to create a simple but considered look. A versatile choice for bedrooms, bathrooms and small spaces such as hallways.
Get bold with contrasting colours. Use opposite colours on the colour wheel to create dynamic and playful schemes, such as green and pink or orange and blue. Best used in kitchens and children's bedrooms.
Create a complementary scheme. Use neighbouring colours on the colour wheel such as blues and greens to create a scheme that naturally flows. This palette of colours tends to work best in open-plan spaces such as kitchen diners and double living rooms.
Play with dynamic colour. Use the colour wheel to select colours that form a triangle such as purple, green and orange to inject statement colour. Best used in family spaces and playrooms.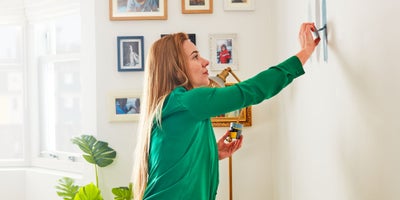 Colour swatch the walls
Once you've picked out a handful of colours, it's a great idea to swatch the wall with paint testers before you commit.
Paint as large an area as your tester will allow with two coats, to give you the best sense of how the colour will really look.
Cut the colour out of the tester card and stick it on the wall next to your swatch. You'll notice how different the colour looks when removed from similar hues.
Swatch on two different walls, so you can see how the colour changes in the light of the day.
Have confidence in your decision to choose a colour that you'll love and enjoy. Using an online visualiser or app can help bring the colour to life, while a second opinion can help solidify your choice.
More inspiration from Wickes