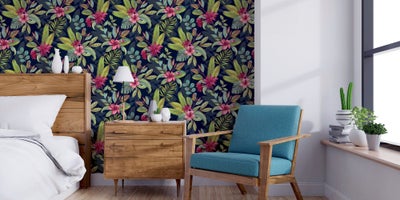 Homeowners' interest in interior wallpaper has seen a surge in the past few years. What was once thought to be an outdated trend is now making a comeback with many interior designers choosing wallpaper to create the perfect aesthetic.
Wallpaper is expected to make a comeback, with a focus on bold colours, geometric patterns, and classic designs. Wallpaper has the potential to dramatically enhance the look of any room and can be used to create a statement piece or add a touch of elegance to a space. Homeowners seeking to update their interiors will find plenty of options from which to choose, ranging from bold and eclectic to classic and timeless. Here are some of the ones to look out for.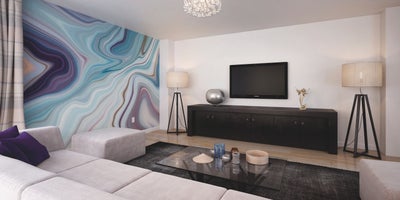 Murals
Murals are going to be big this year, especially with the neoclassical style being on trend this year; the two will perfectly complement each other if you're looking to create a stunning and bold look in your home. Large or small, it should be a big statement in your space. They come in a variety of styles, from modern abstract designs to classical paintings, and they can be used to add a unique look to any space.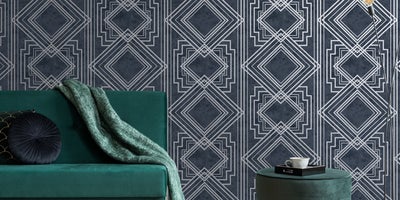 Retro styles
Just like Art Deco, retro styles from the 50's through to the 80's are back in fashion with many homeowners applying a 'newstalgic' style to their home interior design, the most popular style era being the 70's with its colourful stripes and curved patterns. Homeowners are increasingly mixing retro style with contemporary furniture and décor. With newer printing methods, manufacturers are able to print retro patterns with modern colours to make this type of wallpaper a truly new take on something considered only a few years ago to be undesirable.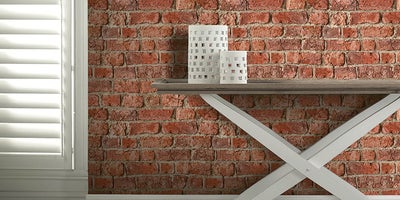 Textures
Textured wallpaper is becoming increasingly popular among homeowners looking to add character and texture to their interior space. Textured wallpaper offers a unique, 3D finish that will make your walls look like they have dimension and depth. There is a wide variety of textures to choose from; for instance, if you're looking for something to add depth and warmth to your living room, you might choose a velvet-like pattern. But if you're a fan of the more industrial look, a rustic red brick texture will be far more suitable. Depending on how much you're willing to spend, you can achieve a highly realistic look.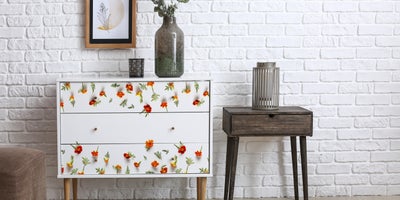 Wallpapered furniture
Despite the name, you don't have to use wallpaper exclusively on walls, wallpapering furniture can be a fun DIY project that adds a unique touch to any room. For example, wallpapering an old dining table or chair with a bright floral pattern can help create an unexpected and refreshing look. Wallpapering furniture is a great way to inject some personality into your home and give forgotten pieces a new lease on life. For something a bit more subtle, you can try using traditional wallpaper as an accent piece on an armchair or dresser, rather than covering the whole piece.