Brightening a room with paint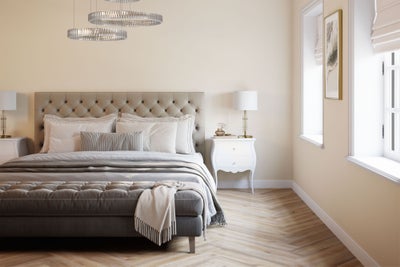 The right coat of paint can change so much about a room, completely transforming its look and making it feel totally different. For rooms that feel dark and dingy, some paint is often all that you need to brighten up the space. Choosing the right colours can have an immediate impact in rooms where natural light is at a premium.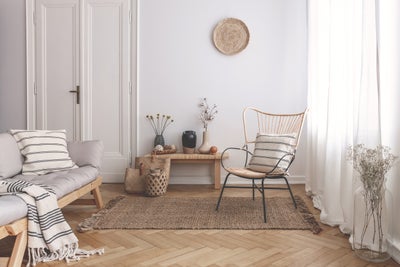 Avoid white
While the obvious and easy solution might seem to be buying the brightest white paint you can find and using it on every wall and the ceiling, this can actually end up having the opposite effect to the one you want.
White walls are reliant on having natural light to reflect. If there's not enough, it ends up making your space feel flat and sometimes even darker.
Often, a colour is much more effective at brightening up low-light areas.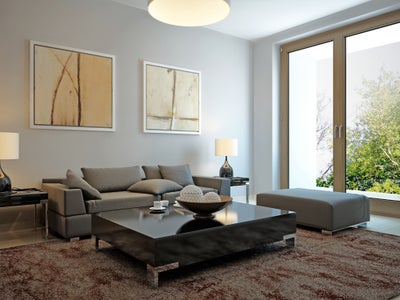 Keep it cool
Cool colours help to make the walls feel like they're receding, which makes it feel more spacious.
Pale greys and blues maximise the lightening effect in dark rooms, even without the need for natural light.
Use the ceiling
If you have dark walls, a white ceiling actually ends up making it feel lower. Instead, go with the same colour as your walls or a shade that's slightly lighter, as this will extend the ceiling and takes away its stopping point.
A medium tone adds more feeling to your room as opposed to settling for a small, dark, flat boring room with a white ceiling.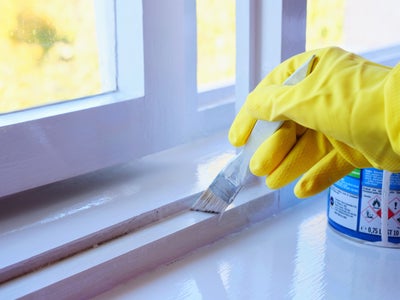 Go glossy
Choosing a paint with a glossy finish helps you to make the most of any light that you do get.
It'll reflect any light back into the space and brighten it up, as opposed to something like a matt finish which usually has the opposite effect.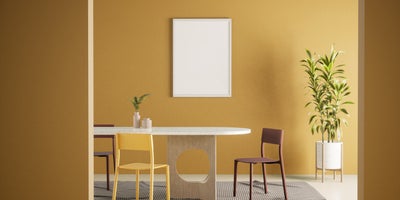 Let in some sunshine
When natural light is limited, using yellow paint helps to recreate that feeling with artificial light.
Make sure to include plenty of artificial lights in your room to prevent the yellow from falling flat.
More inspiration from Wickes