Comparing different wood panelling styles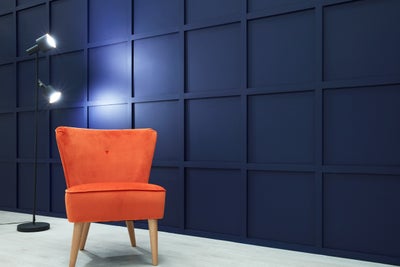 There are so many ways you can utilise interior wood panelling on your walls, with a wide range of styles to suit any home décor. Whether you want something traditional or fancy taking a modern approach to a timeless technique, you'll be able to find something that will look right at home on your walls. Choose between classic, well established looks or try and come up with something new for a fresh and unique aesthetic.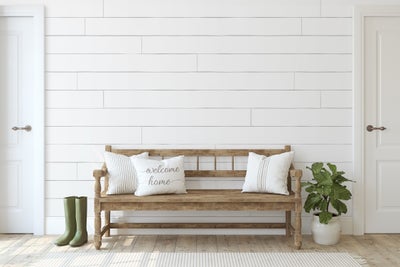 Shiplap
It features tight-knit horizontal boards that are grooved so that they interlock and form a seal. It brings clean, crisp lines to your walls.
It can be used to evoke both modern and vintage styles depending on the finish you go for. A natural wood grain looks quite classic, whereas a white or grey provides a more contemporary feel.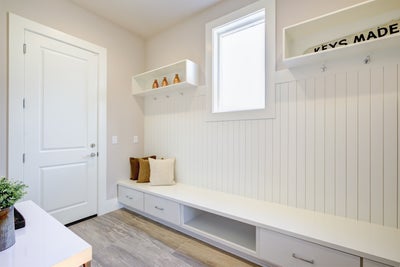 Board & batten
Combines vertical boards with overlaid strips that cover the joints for some 3D texture that stands out from your wall.
It brings more of a traditional style and sophistication to your home, making an impact on any wall even before you've painted it your colour of choice.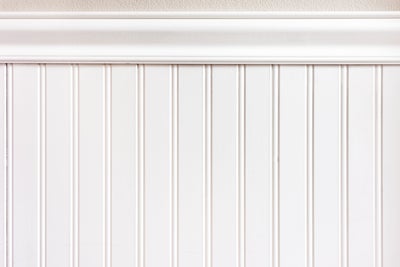 Beadboard
Similarly traditional in style, it has evenly spaced grooves along the panelling and looks at home both as a floor-to-ceiling and partial wall cladding.
They have a beaded edge milled along the tongue side and a matching rounded edge on the groove side which hides the joint, resulting in a continuous wall covering.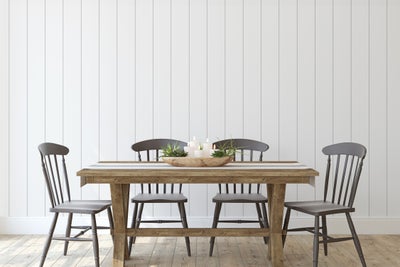 Tongue & groove
Similar aesthetically to shiplap but with different connectivity, tongue and groove panelling helps the boards fit snugly together for a clean and cohesive look.
It's easy to look after and can be painted to suit your colour scheme, bringing a nice country cottage feel to any room without feeling too traditional.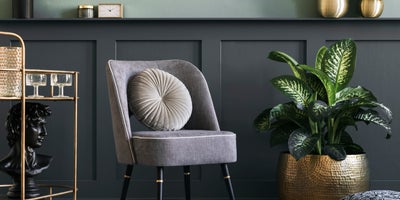 Shaker style
A simple classic, Shaker will help to smarten up any space and add character to a room without stealing focus from any statement pieces.
Combine boards by butting them up to each other to create rectangles and get creative when it comes to colour and finish.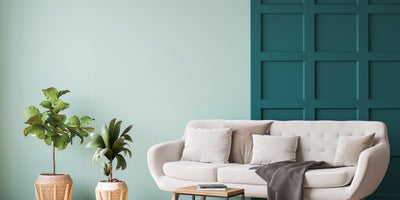 Grid
Grid style panelling has a big impact, bringing historic Jacobean-influenced style that's still simple enough to work in contemporary applications too.
Add some extra elegance to your grids with the addition of some beading on the edge of the panelling.
More inspiration from Wickes