Painting can be a more complex job than you might think; while a new coat can work wonders in completely transforming a room, it takes some careful consideration. You need the right knowledge when it comes to colour, so you can make sure you're picking the right one for you and your space. Not only do you need to consider your colour, but also everything about it - the mood it evokes, how it reacts to the light in your room, and how it plays with other colours you want to incorporate.
Choosing your colour scheme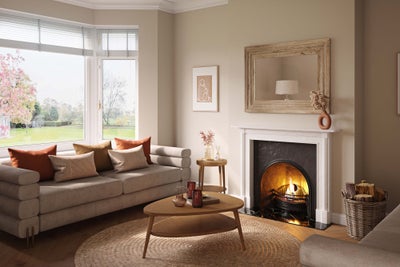 Consider the style of your room and whether or not it will affect your choice of colour.
Think about which way the room faces and where your sources of natural light are.
East-facing rooms tend to let in warm morning light that gets colder during the day, while west-facing rooms are the opposite.
Are there any pieces of furniture or other decorative items that you plan to keep in the room, and could they influence your colour decision?
During what time of day do you spend most of your time in this room?
If it's your bedroom, which is a room that you mostly use in the evening, it's a lot more suited to dark colours than something like your living room, which you'll probably want to keep light and airy.
How colour sets the tone and affects our mood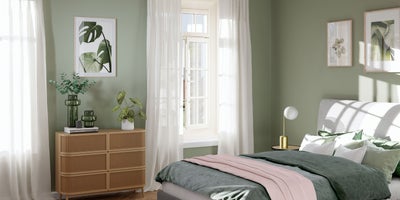 As well as light and dark shades affecting our mood and setting the tone of a room, specific colours can also have an effect.
When used sparingly, yellow can bring out feelings of joy and happiness.
For a natural cooling and calming effect, a tranquil shade of light blue works nicely.
Green's connection with nature and the outdoors means that it can help with stress relief.
Go bold in moderation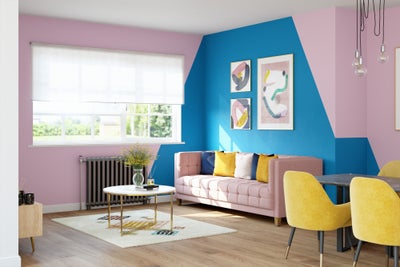 Bold colours are very impactful, but relying on them too heavily can result in them feeling overwhelming.
To avoid them from competing with each other, balance out bold colours with neutral tones where you can.
Going neutral on your walls gives you more of a chance to decorate your room with bold, colourful highlights on your lamps, pillows, blankets and more.
Don't be afraid of the dark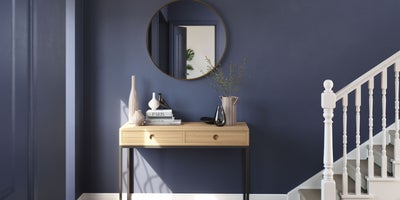 Dark colours might seem a bit menacing at first, but they add a lot of personality to your rooms compared to white or light tones.
If you're going to do it, commit to it. Avoid half measures such as just painting one wall or using a mid-shade. Go all the way and do all four walls.
When using dark neutrals, such as dark shades of grey, navy, black and brown, include some accenting colours. You might be surprised at how many colours complement them.
Keep rooms cohesive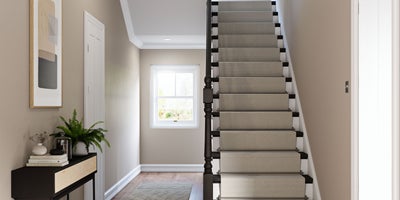 You'll want to keep a sense of cohesion throughout your home.
Feel free to give each room its own unique look and feel, but try to tie them together by maintaining continuity in some small way.
Using complementary colours where rooms connect saves you from worrying about things looking out of place.
For more ideas, advice and DIY how-to guides, visit the inspiration hub; and share your #WithWickes project with us online.