In the unfortunate event of a break in, having a safe installed on a solid wall can truly make all the difference when it comes to keeping your prized possessions and important documents out of the wrong hands. Thankfully, fitting a safe is a simple task anyone can do with the right know-how and tools for the job.
Planning and preparation
Make sure you have cleared the area for a safe space to work in.
Ensure you have all the tools, materials and protective equipment on before using tools.
Staying safe
Always make sure that your power tools are unplugged while you're setting them up or changing accessories, to ensure your safety.
Keeping the plug in-sight acts as a visual reminder to prevent accidents and hazards.
For extra safety when using power tools, be sure to wear protective equipment, including your ear defenders, goggles and a dust mask.
Method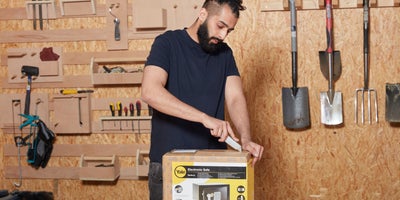 First, remove the safe from the packaging.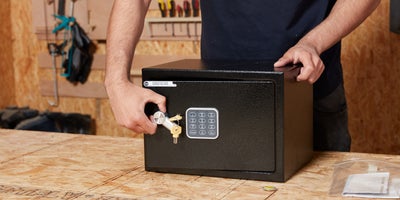 Use the key provided with your safe to check the door opens before getting ready to set your unlock code.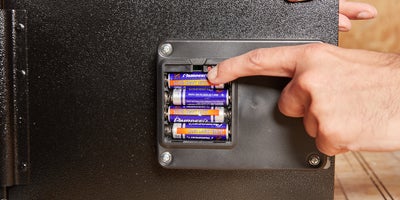 Insert the included double A batteries into the insert, then press the red button above the insert and you should hear two bleeps.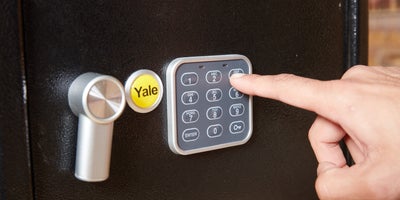 Now, fit the battery insert cover back on, close the door and type in your code of up to 8 digits.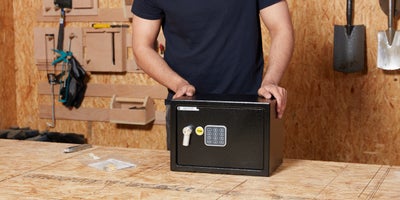 Then press enter to confirm it and pull the handle across to lock it.
Determine where you want to fit your safe and create a safe space to work in.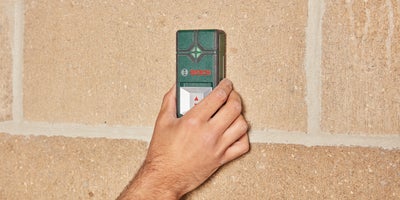 Once you've decided where to fit your safe, place and move a wire detector around the desired area to ensure you're not drilling into any pipes or wires.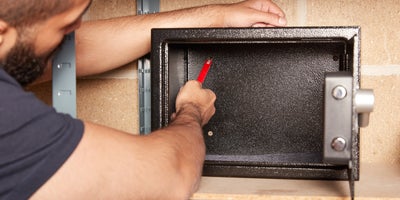 Place/hold the safe where you wish to fit it and open it, then make pencil marks through the 4 installation holes at the back of your safe.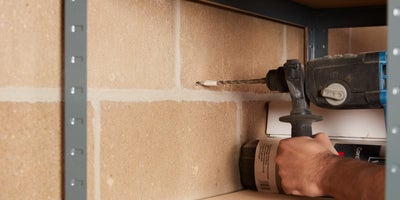 With your pencil marks made, move your safe to the side for the time being.
Prepare your SDS drill so it is ready to drill into the pencil markings you've just made.
Top tip: Line up your wall plug with the end of your drill bit and place tape onto the drill bit where the wall plug ends, so you know exactly where to stop drilling into your wall.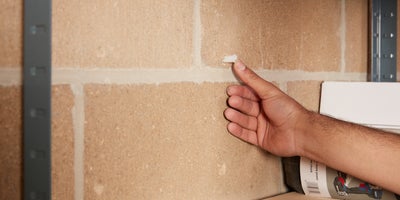 Drill into the 4 markings using your SDS drill, then fill the holes with the provided wall plugs.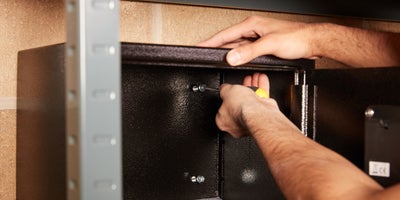 Now bring your safe back into position and feed the screws in from the inside of your safe into the wall. Secure the screws in place using a screwdriver.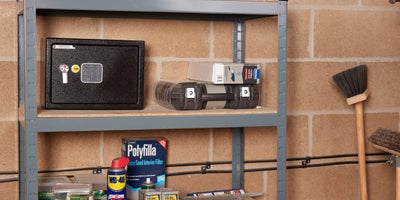 Once this is secured, you're all done.