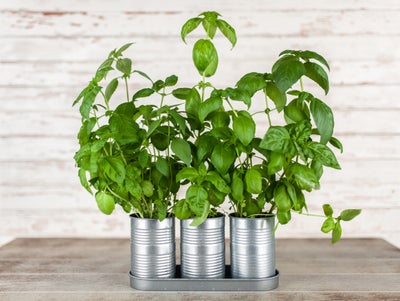 There are a huge variety of ways for you to upcycle all sorts of items. From unloved furniture to typical household waste, you can turn almost anything into something of value, creating beautifully bespoke pieces to suit any space. It's creative, sustainable and versatile and can really help you kit out your home with inspiring interior design.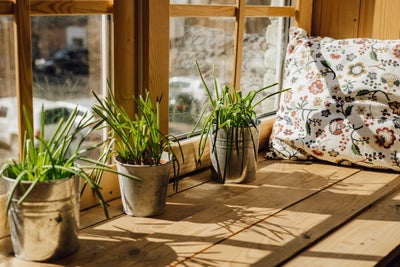 Herb planters
It's always nice having the option to grab a handful of fresh herbs when you're cooking at home. All it takes is some leftover tins or plastic bottles and you can create your very own planters that look right at home on a kitchen worktop or windowsill. For a more decorative option that's more suited to a potted garden setup, you can also turn ceramic candle vessels into planting pots.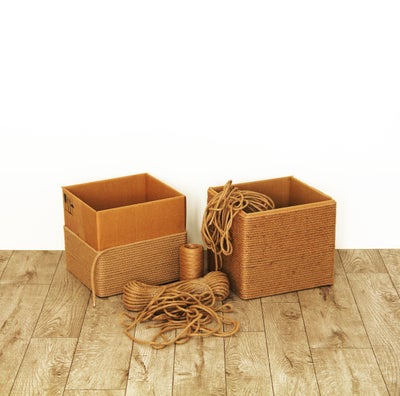 Cardboard boxes
If you're someone that gets loads of deliveries, you can give your recycle bin a break by utilising the old cardboard boxes into handy little storage boxes. All you need to do is lose the lid and glue on a fabric cover. Then decorate with colours and patterns of your choice and add them to your shelves.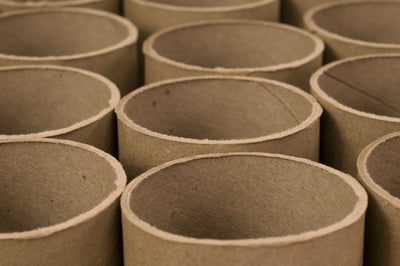 Poster tube pods
Create a clever way to organise your space and manage your desk storage, with poster tube pods. Simply cut them to size, stick them together and you have a 4-section desktop storage unit that's perfect for stashing pens, tape, scissors and other items.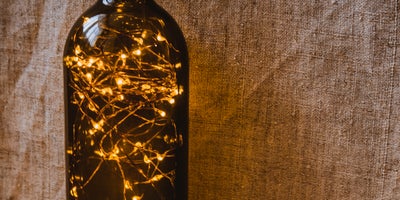 Wine bottle lamps
Brighten up any room of the house with a perfect warm glow by making these simple and elegant wine bottle lamps. Place string lights inside through the top or through a small hole drilled in the side and you've got ideal ambient lighting for any table, whether it's indoors or outdoors.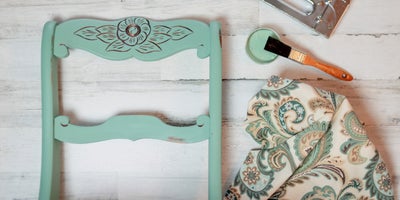 Add a splash of colour to old furniture
A great way to modernise dated furniture pieces is with a splash of on-trend colours. Pastel colours like baby blues and pale pinks are great for this and really breathe new life into older items. Make sure you wipe down whatever you're working on and sand it down beforehand, in order for your paint to stick properly.
More inspiration from Wickes