Some ways to upcycle everyday items around your house and turn them into handy storage solutions.
DIY storage boxes
View instructions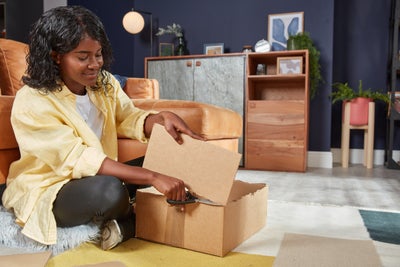 Cut off the lids or fold them in.
Cut a strip of burlap or fabric of your choice, wider than the sides of the box, and glue it to the first side panel using glue or hot glue.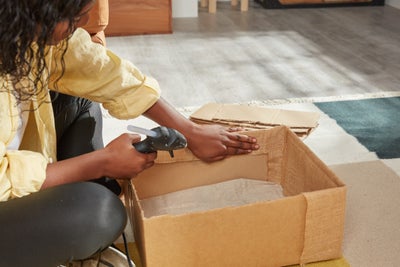 Press and smooth out the fabric before starting on the next side.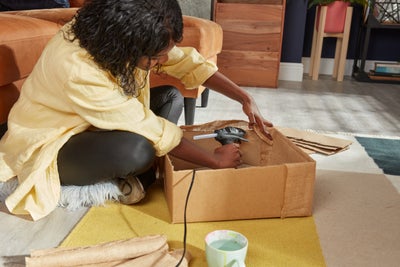 Rotate the box, applying glue to each side. It might be worth using clips to hold the fabric in place.
Once all four sides are glued in place, finish by snipping the fabric where the corner turns, fold and glue the edges to the bottom.
Allow the glue to dry before painting on your designs.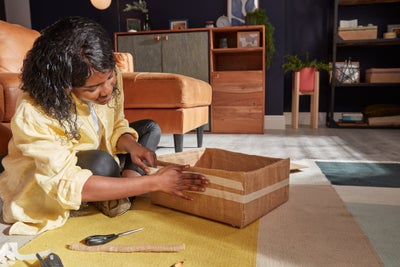 Apply masking tape to mark where you want to paint.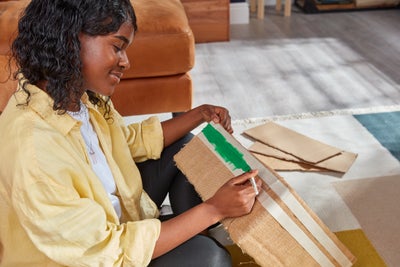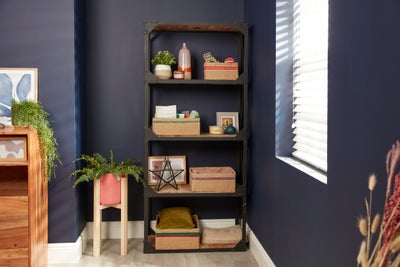 Fill and display your finished storage boxes.
Coffee Tin Planters
View instructions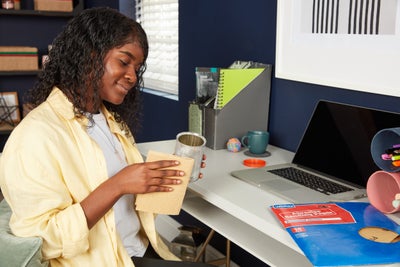 Sand down your coffee tin to create a key for your paint to sit on.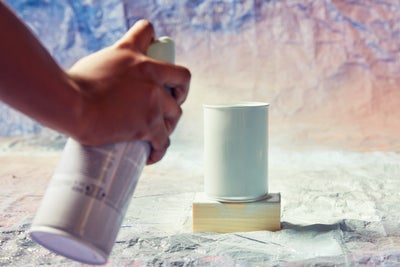 Once it's sanded nicely, spray on your chosen colour.
Poster tube pods
View instructions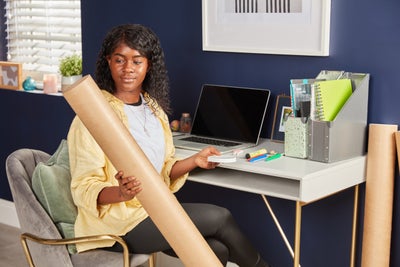 Cut down the poster tube to the size you want using a circular saw or a handheld saw.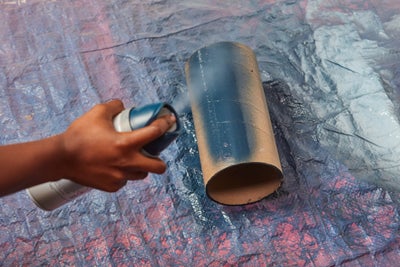 Spray them with your desired colour and leave to dry.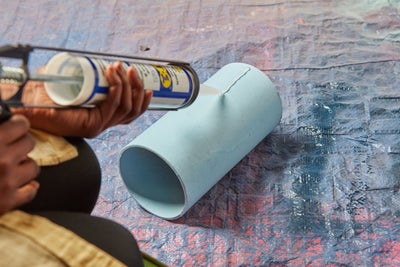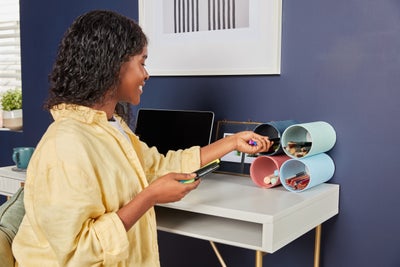 Fill with pens and pencils to keep your desk tidy.