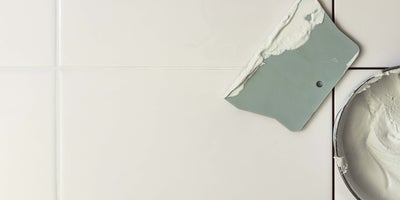 Grout is often used to create a strong bond between tiles and other surfaces, and it can usually last for quite a while. However, like any material, it doesn't last forever, and over time it starts to show its age by becoming discoloured and cracked. This means it's necessary to refresh it from time to time. It can also hold water, which can lead to the growth of mould and mildew, which risks damaging the tile and its structural integrity. Refreshing grout can not only make your tiles look better, but also help to restore them to their former strength and durability.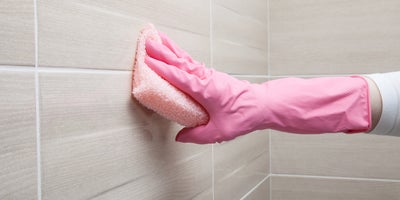 Cleaning
When it comes to refreshing grout, you're basically just cleaning it. As well as mould and mildew forming in humid areas, there's also the possibility of staining. This is prominent on kitchen floors and tiled countertops, while showers face the likelihood of soap scum build-up that can create a film on your tiles and grout. There are a few different ways you can do it, including using shop-bought products as well as trying home remedies. Whatever you fancy, it's a cheap and straightforward job that takes a little bit of work but makes a massive difference in bringing tiled surfaces back to life.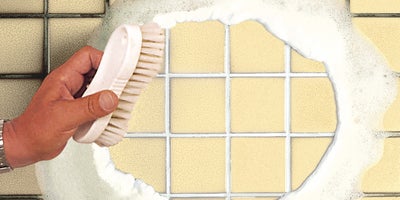 Grout cleaner
With the right cleaning supplies and a little bit of elbow grease, refreshing grout can be done easily. The most obvious choice is a grout cleaner, like this HG Grout Cleaner from Wickes. Before you begin, make sure you have the right type - you'll need one that is safe to use on the type of grout you're refreshing. Once you have the right cleaner, you need to make sure that the area is completely dry before you begin. Instructions can vary from product to product, but they generally involve applying the cleaner to your grout and scrubbing with a soft-bristled brush. Sometimes you might have to leave it for ten minutes or so before you start working it in. Once you're done, wipe the area down with a damp cloth and leave it to dry.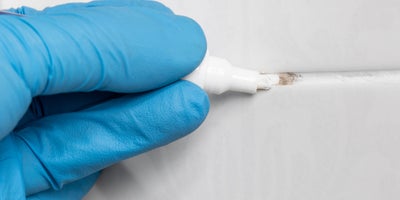 Grout whitener
For something that's quicker and even easier, look no further than a grout pen like this Ronseal One Coat Grout Whitener Pen. It helps you freshen and redefine grout without the need for scrubbing, on areas that aren't so worn that they require a full clean. They're particularly handy when you've just painted your tiles, as they give the grout a renewed look but let you work with more precision. You just apply it directly to your grout, effectively tracing over the lines to give them a fresh coating that's mould resistant and waterproof.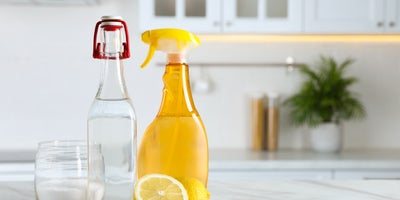 Home made
If you want to take a more cost-effective route, you can whip something up using bits you probably have in your kitchen cupboards. It doesn't require any chemicals either, which means it's a more environmentally friendly cleaning solution. All you need to do is mix equal parts lemon juice and baking soda in a bowl to form a paste. Apply the paste to your grout lines with an old toothbrush. Give it a few minutes to do its thing, then scrub again, before rinse away the paste with a damp sponge. Show us how you've refreshed your grout by tagging Wickes when you post your projects on Instagram.