With the more tech you find in your home, the more wires and cables you end up with. While it's nice to have your ideal home entertainment setup, you'll need to keep your cables organised or it can end up looking unruly.

There are lots of ways to keep things tidy and avoid clutter, which makes it easy to find the best option to suit your home. Whether you want to keep them entirely out of sight or have them organised and on display.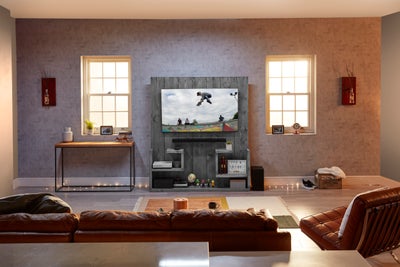 Entertainment wall unit
This bespoke unit is built specifically so you can mount your TV, sound bar and more to it, which provides a clean aesthetic that keeps the wires completely out of the way.
Holes are cleverly hidden so you can pass the cables through the back of the unit without seeing them. This gives you full access to plug sockets without putting too much strain on your cables.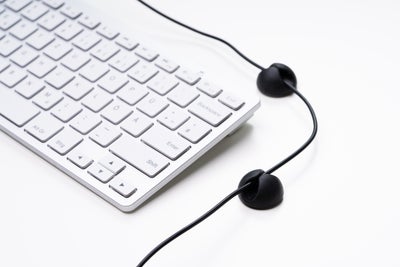 Adhesive cable organisers
If you're not able to hide the wires, you'll need to make sure they don't look messy. Adhesive cable organisers stick to your desk so you can position them to suit you.
They stop your cables from getting in the way while you're trying to work, holding them in place to keep things looking neat and tidy.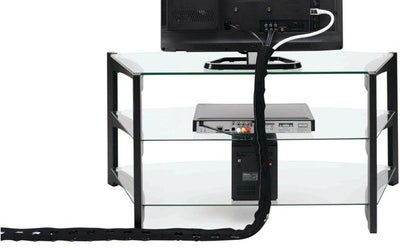 Cable management sleeve
For devices with multiple cables or setups with multiple devices that need to be plugged in, a cable management sleeve keeps them concentrated so that they all come from the same source.
The built-in holes give you more flexibility, so you can have them plugged into different things without having any wires loose.
More inspiration from Wickes