---
You put your heart and soul into being a professional tradesperson. You need your skills and robust tools. Bosch Professional offers you the best support with innovative technologies and smart solutions: we provide an intelligent range of products with quality you can rely on. Give your skills the tools to get the job done.
---

---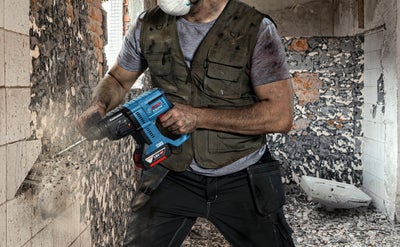 Bosch Professional GSB 18V-60 C 18V Brushless Cordless 18V Combi Drill
60Nm of hard torque and 174mm head length
KickBack Control for increased user protection
Bluetooth Connectivity option to connect directly to a smartphone
Buy now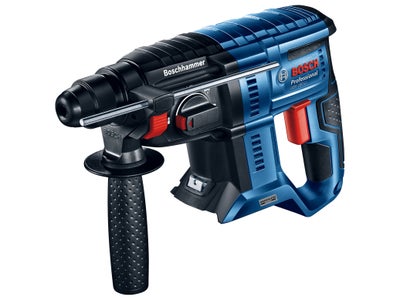 Bosch Professional GBH 18 V-21 SDS+ Brushless Cordless Hammer Drill - Bare
Powerful impact system with an impact rated speed of 5,100 bpm giving 2.0 Jules impact energy
Reduced maintenance due to brushless motor and increased run time per battery charge
No sparks and less heat generation due to brushless motor
Buy now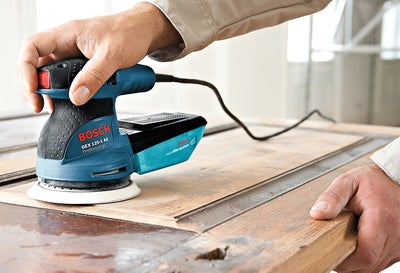 Sanders
Whether high material removal rate or fine finish, large surfaces or hard-to-reach areas - Bosch offers the right power tool for any requirement in surface treatment.
Shop Bosch Professional sanders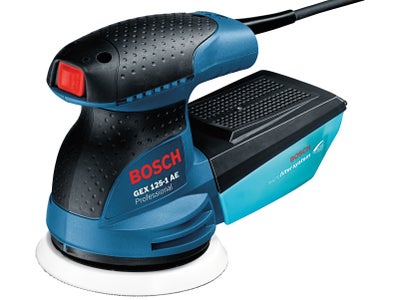 Bosch Professional GEX 125-1 AE 125mm Corded Random Orbital Sander 240V - 250W
Bosch Microfilter system for perfect efficient dust extraction
Compact top to bottom design
Comfortable softgrips from top and on body
Buy now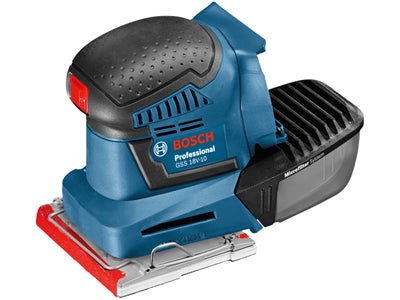 Bosch Professional GSS 18V-10 18V Cordless Palm Sander - Bare
Ergonomic design with softgrip surfaces
Sanding plate accepts both Velcro-type and clamped paper
A perfect hold of the paper without creasing and tearing
Buy now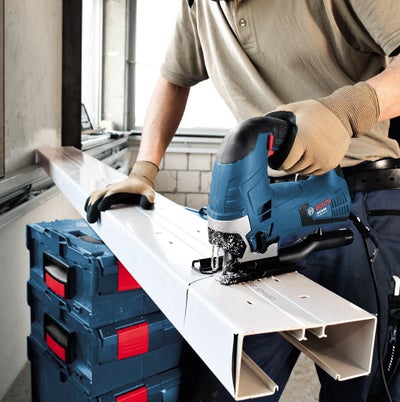 Saws
The right saw for any cut: whether precise rip or mitre cuts, tight curves or powerful cutting to length – Bosch saws always deliver perfect results.
Shop Bosch Professional saws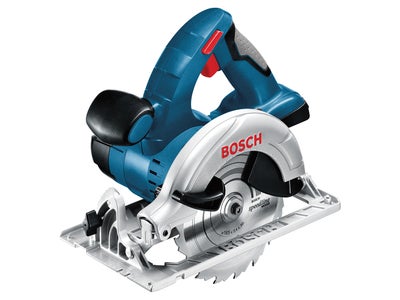 Bosch Professional GKS 18 V LI Cordless Circular Saw - Bare
Die cast aluminium upper guard for increased safety
Best handling due to compactness
Electronic Motor Protection (EMP)
Buy now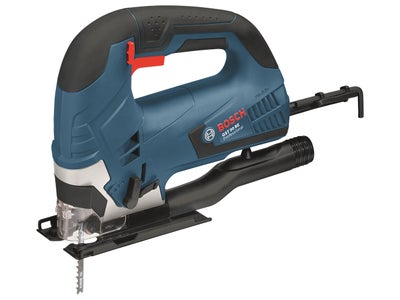 Bosch Professional GST 90 BE Corded Jigsaw 240V - 650W
Tool-free blade changes
Powerful 650W motor for fast work progress
Smooth running when cutting, reducing user fatigue
Buy now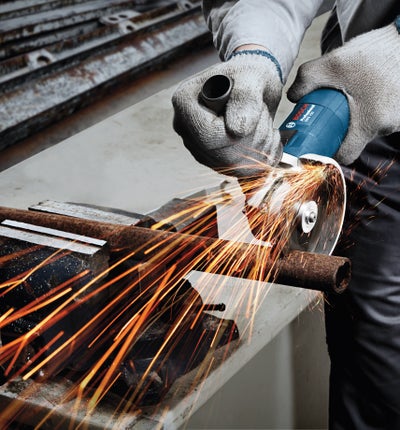 Grinders
Angle grinders from Bosch excel due to their powerful motors, good handling and low weight. They also impress with their long lifetime and outstanding sturdiness.
Shop Bosch Professional grinders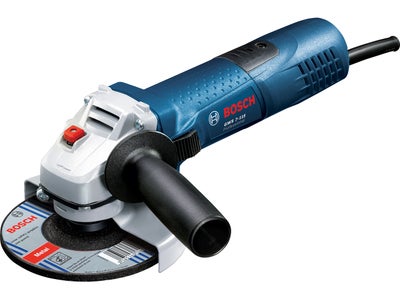 Bosch Professional GWS7-115 720W Angle Grinder 115mm - 240V
Smallest grip circumference (176mm) compared to other angle grinders in its Wattage class
Powerful 720W motor
Weight of only 1.9kg
Buy now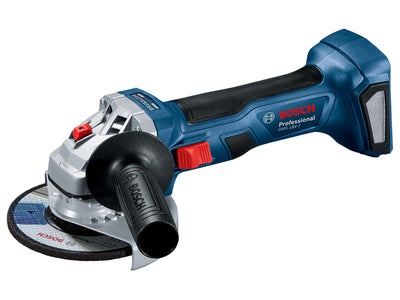 Bosch Professional GWS 18V-7 115mm Brushless Angle Grinder - Bare
Strong brushless motor delivers a great power to weight ratio
Easy handling with ergonomic, lightweight design
Has a grip circumference of 156mm, and weighs 2.2kg (with battery not supplied)
Buy now
---
---
More from Bosch Professional
*Bosch Professional power tools and lithium-ion batteries, including chargers, meet the highest quality demands. For this reason, we offer you a special service package. And it's free.
3-year guarantee* for power tools - all professional power tools and measuring tools, chargers, as well as all associated rechargeable batteries from Bosch.
All you have to do is register your tool, lithium-ion battery or charger online within four weeks of purchase.
High-frequency tools, industrial cordless screwdrivers, pneumatic tools and corresponding accessories are excluded.
The term of the guarantee runtime starts on the date of purchase. More information can be found in the relevant guarantee conditions or terms and conditions of participation. Register each of your tools individually within four weeks of purchase using the PRO360 service portal. www.boschpro360.co.uk or PRO360 app. You will then receive a certificate with all key information.
Guarantee/service certificates are always product-based. This means that each purchased product (power tool, lithium-ion battery and charger) must be registered separately. If you have a guarantee/service claim, please present the certificate together with the original receipt of purchase to your local dealer or send your product directly to us. The information on both documents (receipt of purchase and certificate) must match. Of course, you can also use our pickup service, which is free during the guarantee/service period.