---
Cuprinol believe that your garden is an extension of your home; your very own great outdoors where you can entertain, cook, play and relax nestled in nature. And because the British weather can be an almighty force, your garden decking, fences, furniture and sheds need to be given the best level of protection. Cuprinol are the experts when it comes to protecting and colouring wood in your garden, so you can trust your garden wood will look great whatever the British weather throws at it.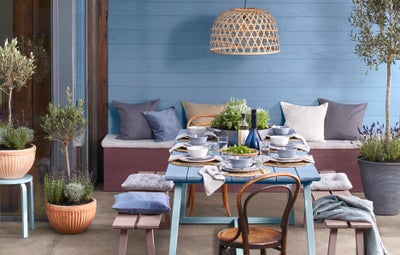 Make your garden come to life
Whether you are tackling a large project like painting a shed or transforming old garden furniture, or have a spare hour and want to make a feature for your garden with the kids, Cuprinol have you covered. Have a look through some of the latest garden trends, or watch Cuprinol's handy how to videos.
Lush greens
Shades and textures of green is a big garden trend. Lush green plants of all different sizes, shapes and colours will make you feel like you are in a tropical paradise in the comfort of your own back garden. To highlight the different greens, use muted colours for your decking, fencing or furniture, allowing the plants to steal the show.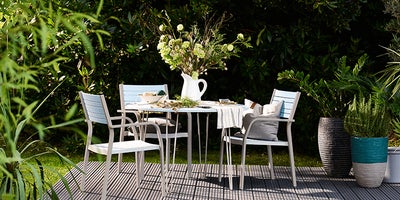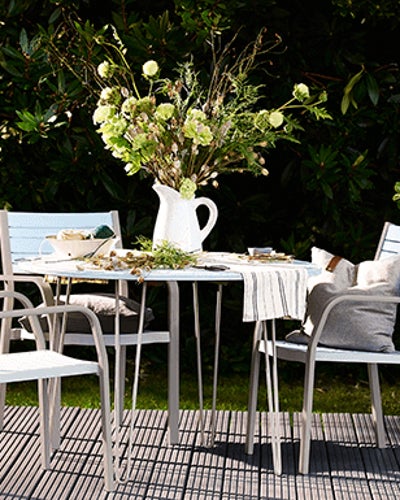 British blue
Blending conventional features with a modern twist is a theme we continue to see time and time again in garden design. A great way to achieve this is by transforming your traditional timber shed with a bold splash of colour. This eye-catching blue shed nestled in the striking greenery will become a focal point of any garden.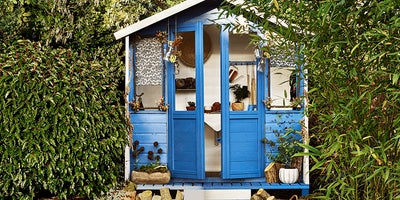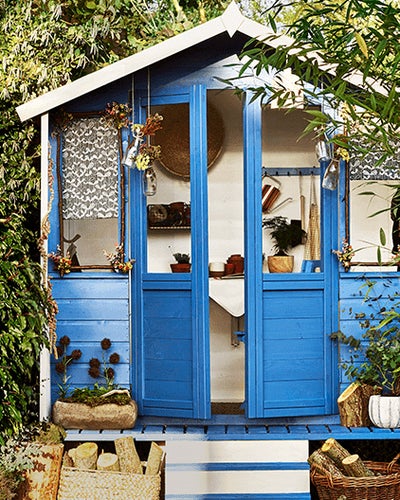 Cuprinol how to videos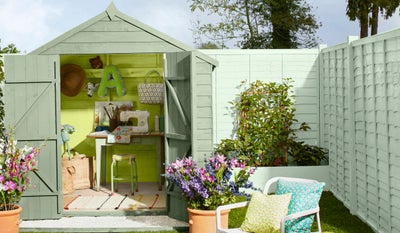 Fences & sheds
Years of experience have enabled Cuprinol to formulate shed and fence treatments that not only colour your wood, but also protect it against the damaging effects of the Great British weather. Choose from preservers and natural shades, or make a statement with bright, eye-catching colour choices.
Popular products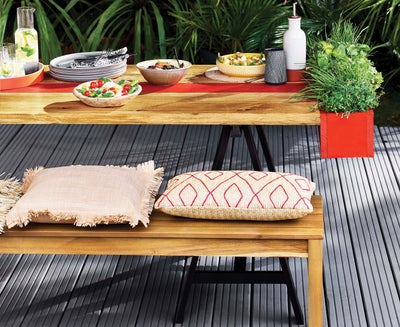 Decking
Protect your decking from general wear and tear and shield it from the elements with Cuprinol's decking products. Choose from a range of anti-slip decking stains or a natural finish with a guard oil.
Popular products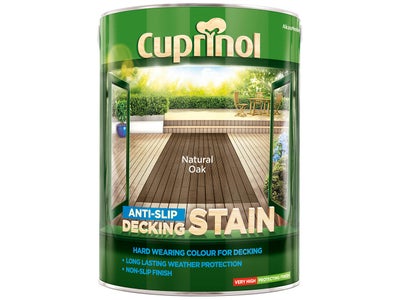 Cuprinol Anti-Slip Decking Stain
Hardwearing colour with an anti-slip finish
Long lasting weather protection
Ideal for smooth wood
Shop now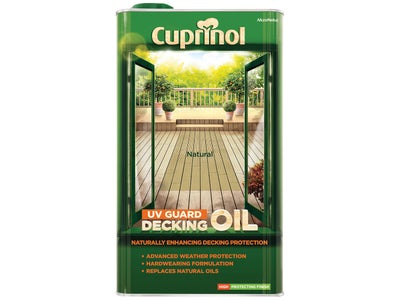 Cuprinol UV Guard Decking Oil
Advanced weather protection with a hard wearing formulation
Replaces natural oils
Ideal for smooth wood
Shop now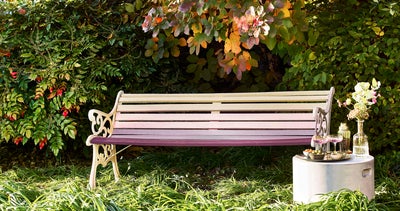 Furniture
Highlight the natural beauty of your wooden furniture using Cuprinol Garden Shades. From natural tones that complement the greens and browns of your garden, to bold, bright colours that make a statement: whatever your taste, Cuprinol have a solution for you.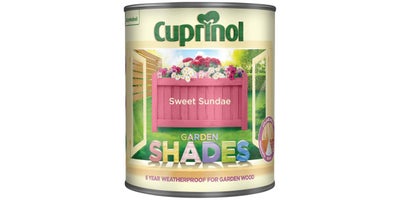 Cuprinol Garden Shades
Over 80 shades to choose from
Neutral and bright colours available
Beautiful matt finish enhances wood grain
6 year weather protection
Suitable for wood, terracotta, brick and stone