---
At Flymo our mission is to offer easy-to-use, innovative products that help make gardening quick and easy, so you have more time to relax and enjoy your garden. As a UK superbrand, you can have trust in the quality of our full garden range.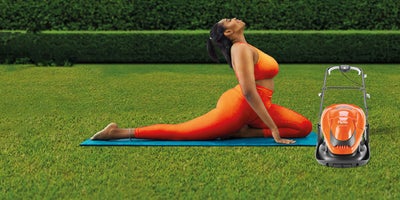 Lawnmowers
Flymo lawnmowers are easy to use with time saving features – making cutting the grass quicker and easier. From corded to cordless, hover to wheeled and even robotic, there's a Flymo lawnmower that's perfect for you.
Shop Flymo lawnmowers
Popular products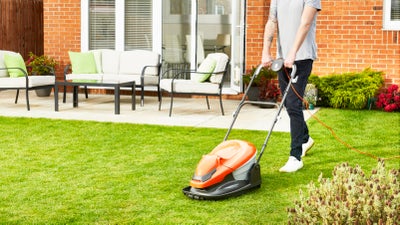 Hover lawnmowers
Lightweight, compact and easy to manoeuvre, Flymo's range of hover lawnmowers makes mowing the lawn a breeze. Gliding on a cushion of air, they are extremely easy to move around the lawn.
Shop all Flymo hover lawnmowers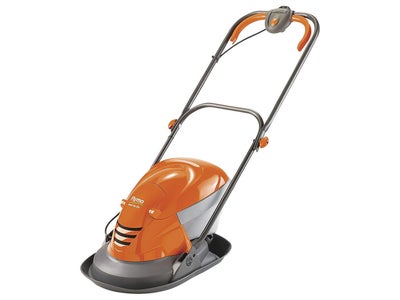 Flymo Hover Vac 250 Electric Hover Collect Lawnmower
Cutting width: 25cm (10")
Floats on a cushion of air for effortlessness and manoeuvrability
4 cutting heights: 11-31cm
Buy now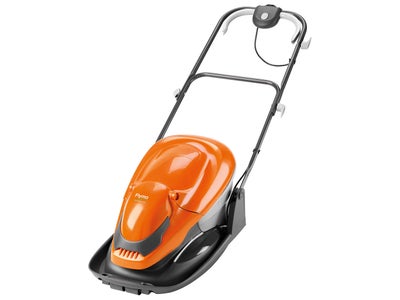 Flymo Easi Glide 330 Electric Hover Collect Lawnmower
Cutting width: 33cm (13")
1700W electric motor
4 cutting heights: 10-30mm
Buy now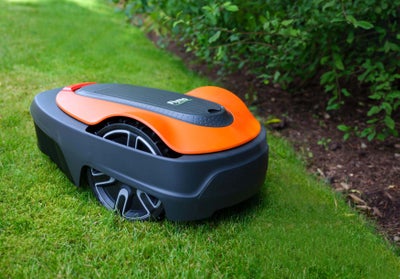 Robot lawnmowers
Relax, and never cut your grass again with the Flymo EasiLife robotic lawnmower. Day or night, rain or shine, it automatically cuts gardens from 200m² up to 500m² and tackles slope gradients of up to 35%.
Shop Flymo robot lawnmowers
Popular products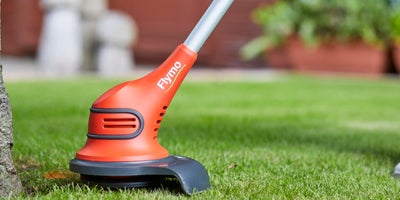 Grass & hedge trimmers
Flymo grass and hedge trimmers are lightweight, easy to use and packed with handy features to make grass and hedge trimming simple. Corded or cordless and available in a range of sizes, find the perfect Flymo trimmer for your garden.
Shop Flymo grass & hedge trimmers
Popular products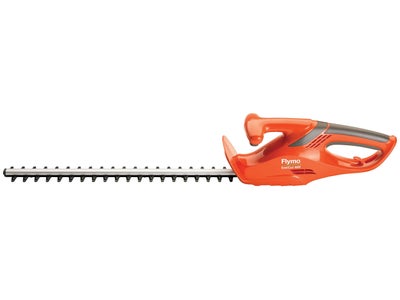 Flymo EasiCut 460 Electric Hedge Trimmer
Double action blades for a faster, neater finish
High quality blades for a quick, clean cut
Light in weight for comfort
Buy now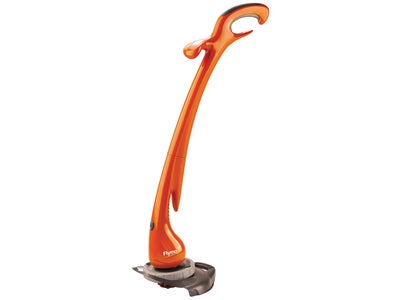 Flymo Contour XT Corded Grass Trimmer & Edger
Simply press the edging button and rotate the trimmer head
Use the hook to tidy away the cable
Light in weight for comfort
Buy now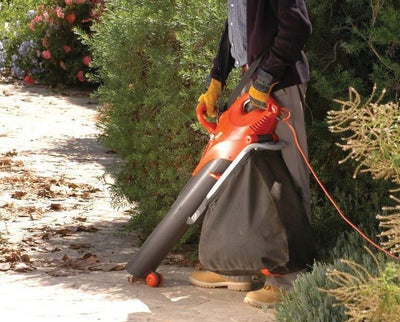 Leaf blowers
With Flymo's range of garden vacs and blowers, leaves are no task! Lightweight and easy to use, our products make it simpler than ever to keep your garden and patio spaces neat and tidy, all year round.
Shop Flymo leaf blowers
Popular products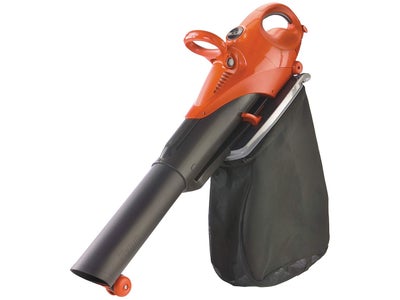 Flymo Scirocco 3000 Corded Leaf Blower & Vac
Quick access for easy cleaning
Shredding ratio of leaves at 16:1
Lightweight and easy to control
Buy now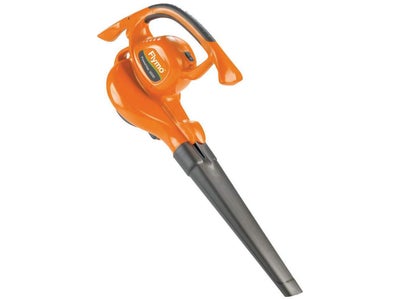 Flymo Power Vac 3000 Corded Leaf Blower & Vac
Vacuums the leaves for a cleaner garden
Can be used in either hand
Shreds leaves as they are collected
Buy now