Onduline products
Onduline is the market leader for designing, manufacturing and supplying innovative and sustainable lightweight roofing and waterproofing solutions.
Onduline's lightweight roofing products are not only easy to install, they are also versatile in application, from waterproofing animal homes and stables and agricultural buildings, to timber outbuildings such as garden sheds, summerhouses, pergolas, log cabins and other timber frame structures. And that's not all: Onduline's bituminous corrugated roofing sheets and tiles are also eco-friendly, as they are made from 50% recycled content.
Installation Videos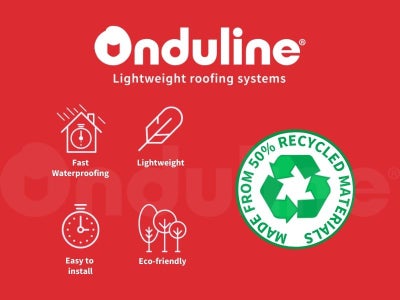 Popular products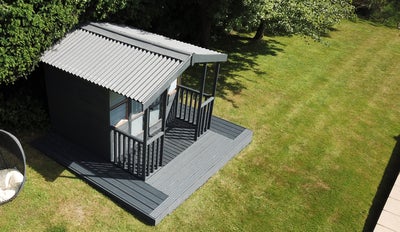 Onduline Classic
The original bituminous corrugated roofing sheet. Incredibly lightweight (about 3.4kg/m²) corrugated roofing system which can be used to give garden sheds and timber buildings a new lease of life. The sheets can be fitted in five simple steps and can also be trimmed to size with a hand or mechanical saw, so no heavy-duty tools are required. Made from an eco-friendly, recycled but robust material that doesn't contain any metal, meaning they will not rust, so once fitted you can rest assured that you won't need to replace your roof for at least 15 years.
Shop Onduline Classic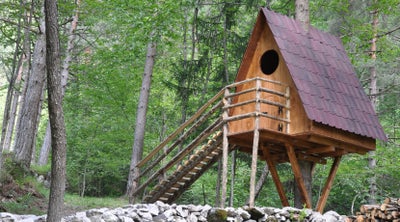 ONDUVILLA tiles
Onduline's 'clay tile' alternative, ONDUVILLA is a lightweight bituminous roof tile. Weighing only 1.27kg per tile and a thickness of 3mm, these tiles are an aesthetically pleasing waterproofing solution for any timber building. ONDUVILLA has a 15-year weatherproof guarantee and is available in shaded tones of red and black. They are also in keeping with the current focus on sustainable building solutions, comprising 50% recycled fibres.
Shop ONDUVILLA
---
Raindrops keep falling on my shed...
...but it's four times quieter with Onduline roofing sheets. Anyone who has been inside a building with a metal roof when the rain has been pounding down will know it can be thunderously noisy. Often it can be difficult to hear yourself speak. While it can be unsettling for people in, say, a factory or sports centre, in settings where animals are being cared for it can be really upsetting, or just plain irritating if it's a garden office, annexe or other outbuilding. Comparative testing commissioned by Onduline has shown that its corrugated sheeting is around 23 decibels quieter than the noise generated from a metal roof. While the rain simulator cannot match the stringent controls required for laboratory testing, it will be a robust practical demonstration of the products' sound dampening qualities.
---