The power of lighting
Lighting can completely transform your bathroom beyond the practical benefits it provides. It creates ambiance, a brighter, more spacious and multi-dimensional feel, and highlights design features.
Lighting the bathroom
Watch our quick guides for tips on incorporating lighting into the bathroom space both effectively and safely.
Our promises to you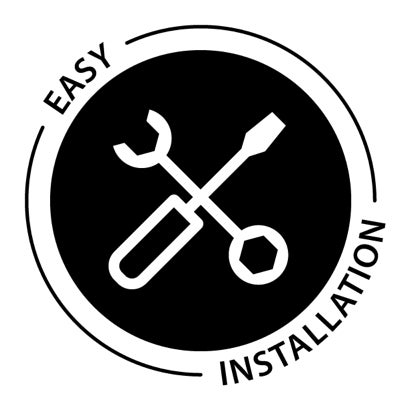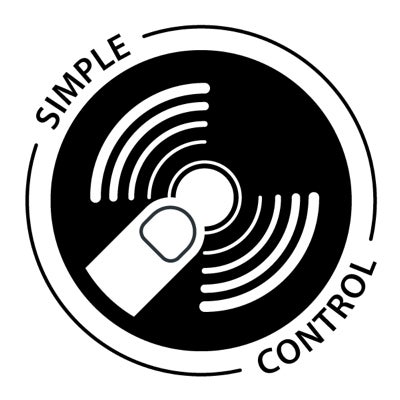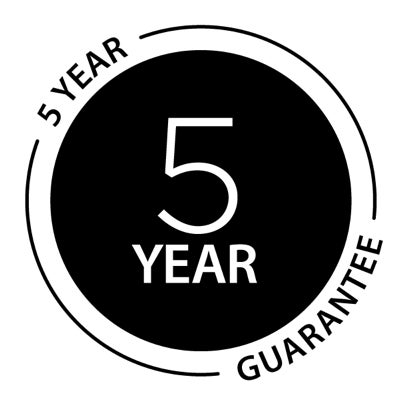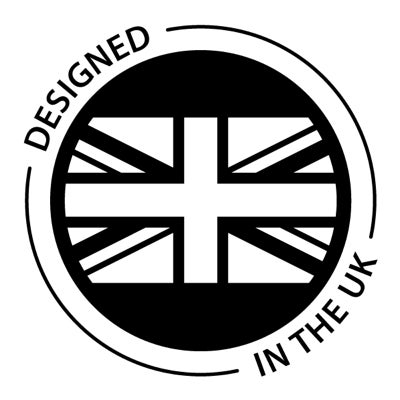 Features in the Sensio range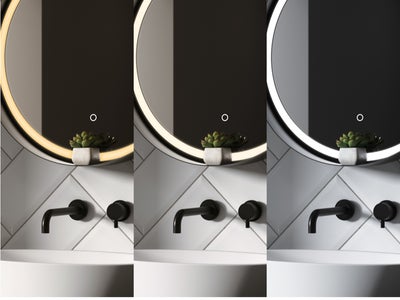 Light colour temperature
Choose a mirror, cabinet or lighting with either cool white or warm white LED lighting, or products which have colour changing white temperature lighting - you control the temperature setting from warm, natural through to cool white lighting to match the room, your mood or the time of day.
Shop now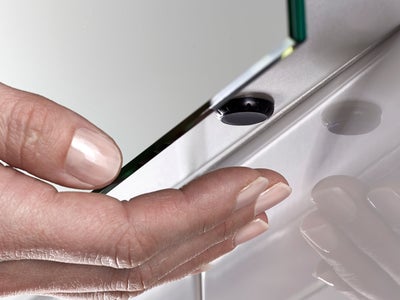 Infra-red (IR) sensors
Simply activated by a swipe of the hand. Advanced features in some mirrors and cabinets, such as dimming and colour control, are operated by hovering the hand near the sensor.
Shop now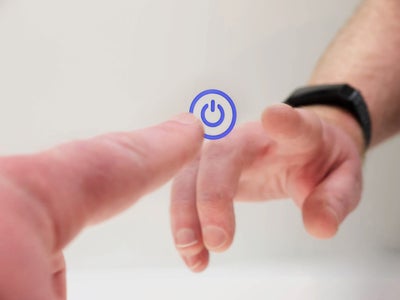 Touch sensors
Touch sensors are incorporated into the glass surface and operate the mirror features with a gentle finger tap.
Shop now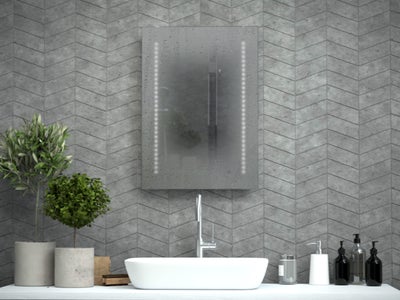 Demister pad
Mirrors and cabinets with built-in demister pads prevent build up and clear steam from the glass to ensure a clear reflection.
Shop now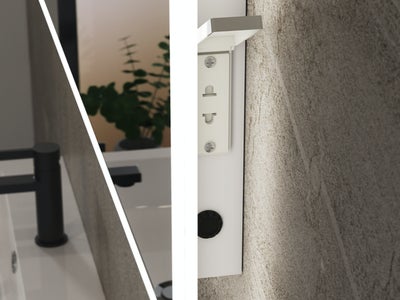 Shaver/charging sockets
Look out for mirrors and cabinets with integrated sockets and USB charging ports for electric shavers and toothbrushes.
Shop now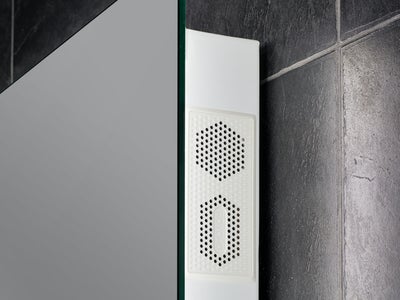 Bluetooth speakers
Stream audio directly from your Bluetooth-enabled device to the integrated speakers. Perfect for playing relaxing music whilst taking a soak in the bath or listening to the radio during the morning routine.
Shop now
Illumination styles
Backlit illumination casts the light from behind the mirror across the wall, creating atmospheric lighting. Front or side illumination pushes the light out into the room and across the glass.
Shop now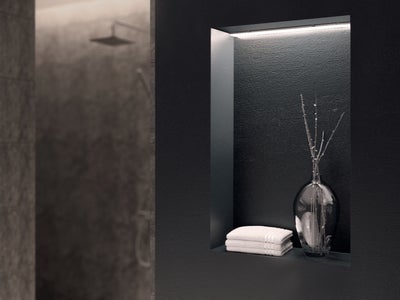 Ambient lighting
Discover areas of the bathroom which can benefit from the addition of light to create an ambient effect, including below vanity units or inside alcoves or recesses in the wall.
Shop now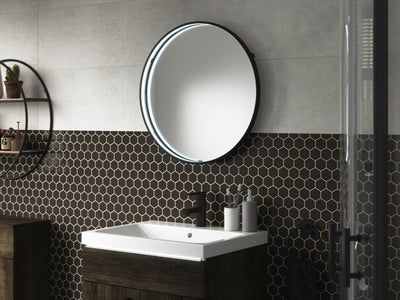 IP rating
Illuminated mirrors and cabinets being installed over sinks in the bathroom should carry a minimum IP safety rating of IP44 and be installed in accordance with the latest electrical safety regulations.
Shop now
The Sensio range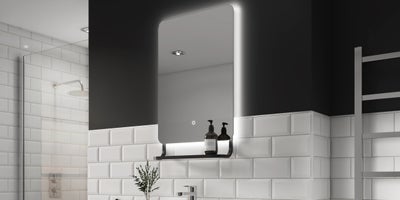 LED illuminated mirrors
Personalised lighting choices to match your interior, style or mood.
Innovative features such as integrated shaver sockets and demisting glass streamline your daily routine.
Contemporary styling that suits both traditional and modern bathroom styles.
Shop now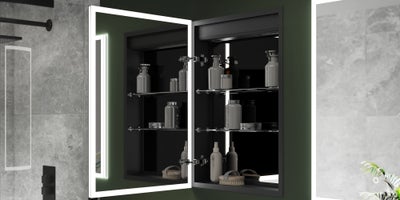 LED illuminated cabinets
A practical bathroom storage solution to hide away products and keep the room clear of clutter.
Provides stylish bathroom feature lighting - bright enough to illuminate the sink area for your essential routine, soft enough to provide ambient mood lighting across the room.
Packed with integrated features, including shaver sockets concealed inside the cabinet.
Shop now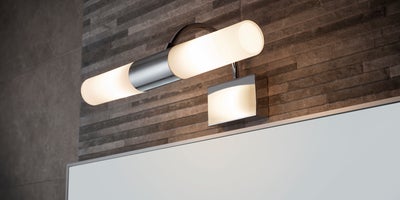 LED bathroom lighting
Includes practical ceiling and shower spotlighting to illuminate the bathroom.
Feature lighting can be used to highlight alcoves, recesses and light inside cupboards to provide both practical as well as atmospheric lighting in the bathroom.
Specialised lighting range which is safe to install in the bathroom.
Shop now