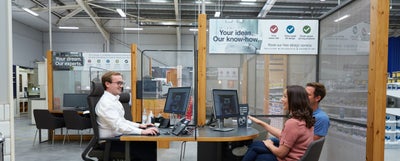 Meet our Bathroom Design Consultants
---
---
Meet our designers
Do you prefer baths or showers?
The only bathroom question that counts, are you a bath or a shower person, and at what time of day?
What products surprise our customers?
We have a wider range than a lot of our customers realise, what is a product that regularly shocks your customers?
What is the biggest transformation you have been a part of?
We love to see bathrooms, often overlooked when it comes to interior design, being completely transformed.
What is your favourite bathroom product?
We wanted to know what our designer's kitchen style was, and it says a lot about who they are!
---