---
DEWALT is a market leading manufacturer of premium power tools, accessories and anchors and fixings, with more than 90 years' experience. Tools that carry the DEWALT brand are engineered to exceed the expectations of building contractors and professional tradesmen, even when tested in the most extreme construction environments.
All 18V XR products are compatible with XR FLEXVOLT batteries, giving you longer runtime and even greater flexibility, meaning the CORDLESS JOBSITE has arrived. Taking cordless drilling to the next level, the newest DEWALT 54V XR FLEXVOLT range provides true corded performance without the restrictions of the cord. With brushless motors and Perform & Protect low vibration levels, these tools set the new standard on the jobsite.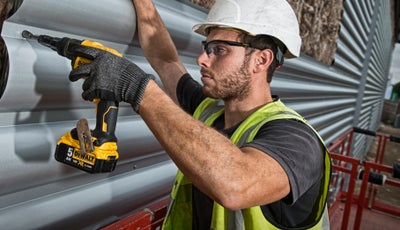 Cordless drills
Extending the ever growing DEWALT XR cordless series, these durable and powerful tools deliver even more choice for the professional, allowing you to select from an extensive range of class leading solutions.
Shop DEWALT cordless drills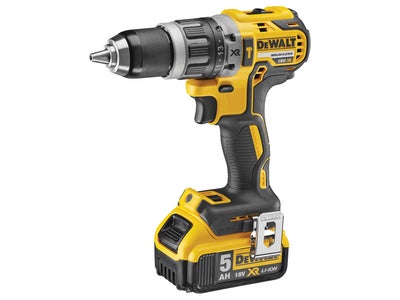 DEWALT DCD796P1-GB 18V 5.0Ah XR Li-ion Brushless Cordless Hammer Drill Driver
Two speed all metal transmission for increased runtime and longer tool life
Ultra compact, lightweight design allows use in confined spaces
Intelligent trigger design allows for total control of application
Buy now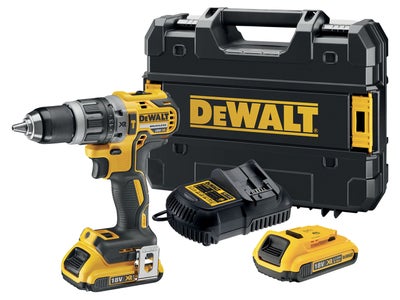 DEWALT DCD796D2-GB 18V 2 X 2.0Ah XR Li-Ion Cordless Hammer Drill Driver
Variable speed control switch for enhanced control whilst screwdriving
Reduced servicing and no need to replace brushes in motor
Lightweight design makes it perfect for use in confined spaces
Buy now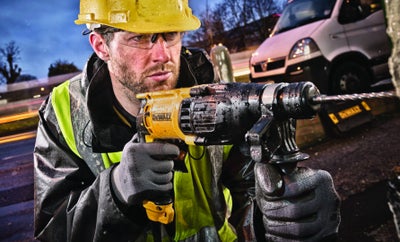 Corded drills
Offering a full range of corded products, you can find the best tool to ensure getting the job done quickly. Ideal for heavy duty tasks where constant supply of power is needed.
Shop DEWALT corded drills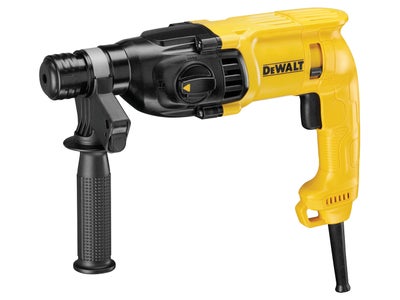 DEWALT D25033K-GB SDS+ Corded Hammer Drill 240V - 710W
Impact stop mode for rotary only drilling in wood and metal
Hammer mechanism delivers high performance with low stress to the critical components, resulting in better durability
Electronic variable speed for total control in any application
Buy now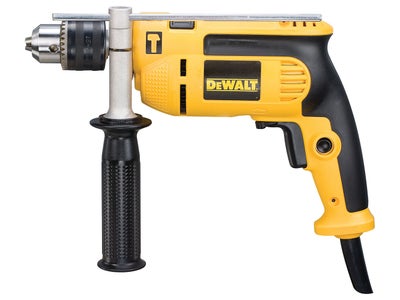 DEWALT DWD024K-GB Percussion Corded Drill With Kit Box - 650W
Compact design enables comfortable use and allows access to tight spaces
Excellent power to size ratio results in a powerful, durable drill in a compact size
Rubber back handle increase comfort to the user in drilling and hammer drilling applications
Buy now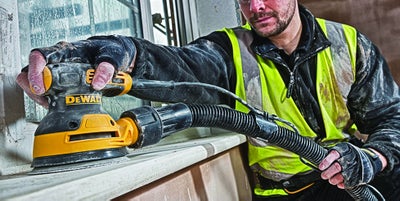 Sanders
DEWALT sanders offer the tool for any project. Focusing on accuracy, performance and portability, we make sure that we have the right products for you.
Shop DEWALT sanders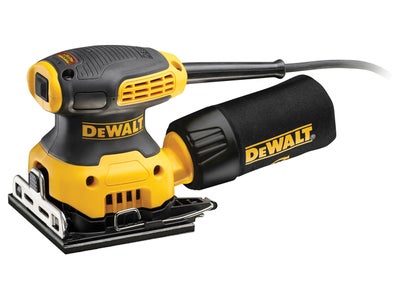 DEWALT DWE6411-GB 1/4 Corded Palm Sheet Sander 240V - 230W
Paper clamps provided for conventional abrasives
Rubber overmould texture provides smooth and comfortable control while sanding
Separate counterweight design reduces vibration
Buy now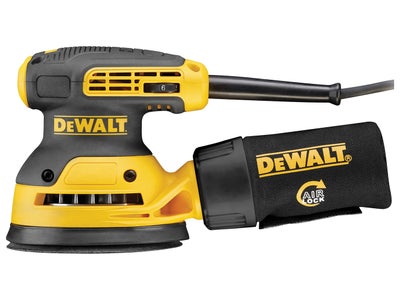 DEWALT DWE6411-LX 1/4 Corded Sheet Sander 110V - 230W
Paper clamps provided for conventional abrasives
230W motor sands at 14,000 orbits per minute, providing a superior finish
Hook & loop plate allows faster paper change, better dust extraction and increase sanding efficiency
Buy now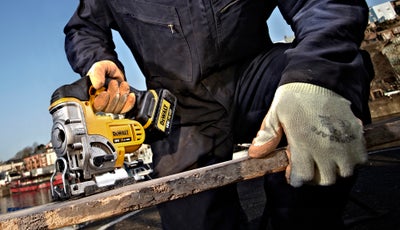 Saws
DEWALT saws offer an extensive range offering revolutionary features like best-in-class accuracy, high cut capacity, integral lighting, dual bevel, and now dual power.
Shop DEWALT saws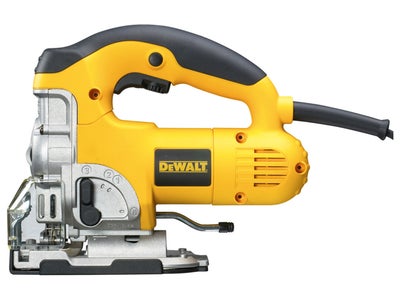 DEWALT DW331K-GB Heavy Duty Corded Jigsaw 240V - 701W
Quick and easy patented keyless blade change system accepts T-shank blades
Tool-free adjustable shoe with anti-scratch cover bevels to 45º in both directions
Full-wave electronic speed control with feedback ensures that blade speed is maintained under load
Buy now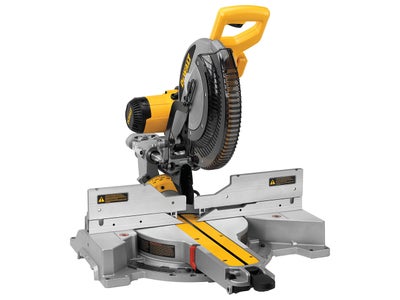 DEWALT DWS780-GB 305mm Compound Slide Mitre Saw 240V - 1675W
XPS Shadow line cut indicator provides fast accurate alignment of the blade while illuminating the work piece
Outstanding cutting performance in both small profiles and large construction timbers
Heavy duty durability with the ability to fully adjust your machine to maintain accuracy
Buy now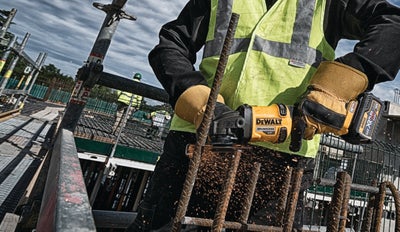 Grinders
DEWALT high performance angle grinders are available in several sizes, trigger grip and body grips depending on your application.
Shop DEWALT grinders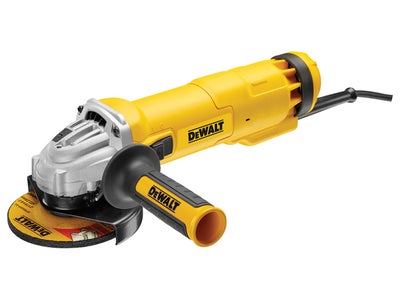 DEWALT DWE4206K Angle Grinder 115mm - 230V
No-Volt release (NVR) switch prevents the unit from starting unintentionally when locked on
Dust ejection system removes debris, preventing abrasion and tracking
Anti-lock flange prevents flanges from permanently locking up and locking the disc on
Buy now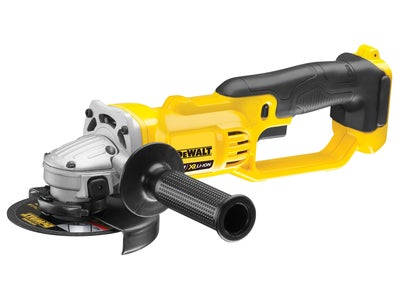 DEWALT DCG412N-XJ 18V XR Li Cordless Angle Grinder - Bare
Steel cut spiral bevel gears provide highest level of durability and low vibration, increasing user productivity
Low profile jam pot gear case improves gear durability and ergonomics
Keyless guard for enhanced application versatility
Buy now