Founded in Germany in 1964, Einhell is one of the world's leading suppliers of hand held power, stationary and garden tools. Einhell's product technical team is dedicated to developing innovative high quality products for the Home Improvement market. A two year guarantee is standard on all Einhell products.
One battery system for all
Power X-Change is the one battery fits all system from Einhell, offering the possibility to supply cordless freedom across a wide range of handheld power and garden tools. Purchase as a kit which includes the battery and charger or buy as a bare unit and then mix and match with batteries and charger.
A power drill is a must have tool. With a universal battery that can be shared with other Einhell products, grow your tool collection in a cost effective way.
Einhell Power X-Change TE-CD 18 Li-I BL 18V 2x2.0Ah Brushless Combi Drill
Impact drill function
High-grade 13mm metal drill chuck
2-speed gearing for powerful driving and fast drilling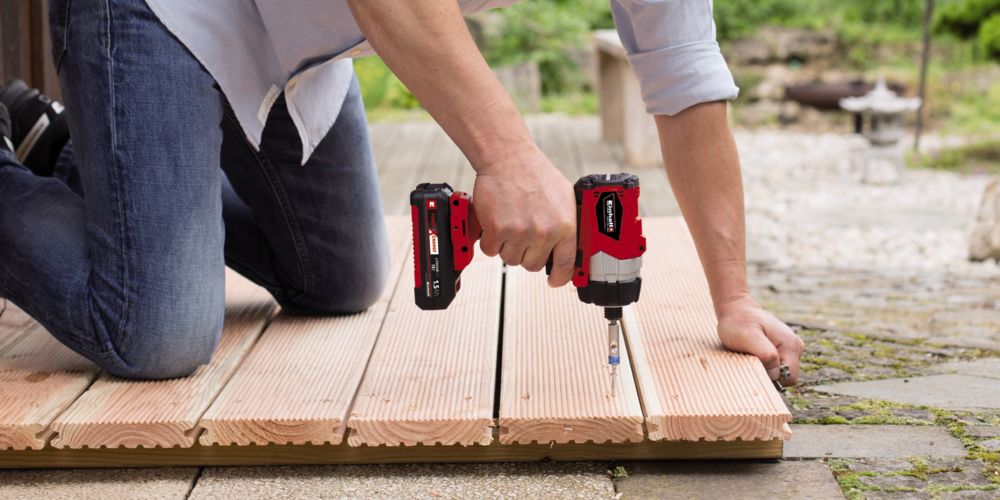 Einhell Power X-Change TECi18LiBL 18V Impact Driver Brushless -Bare
6.35 mm (¼") Hexagon Fitting
Speed control for fine adjustment on delicate jobs
Complete with LED lamp to illuminate the work area

Need to cut wood, plastic or stone? Add a power saw to your tool collection without having to fork out for the extra battery.
Einhell Power X-Change TE-CS 18 Li 18V 165mm Circular Saw - Bare
Easy adjustment without tools (cutting depth, tilt angle)
Spindle lock for easy blade change
Dust extractor adapter
Einhell TC-TS 2025/1 U 250mm Table Saw With Side Extentions & Stand 2000W
Quality 250 mm 24 TCT saw blade included
2-in-1 height and bevel adjustment from 0- 78 mm/ 0°-45°
Side extension for extra wide workpeices

Whether sanding large areas like floors, or small detailed areas like bannisters, a power sander will signifcantly reduce sanding time.
Einhell TE-RS 40E Rotating Sander 400W
Double action sanding performance
Speed-electronics for material-compatible operation
Easy/quick change of sanding papers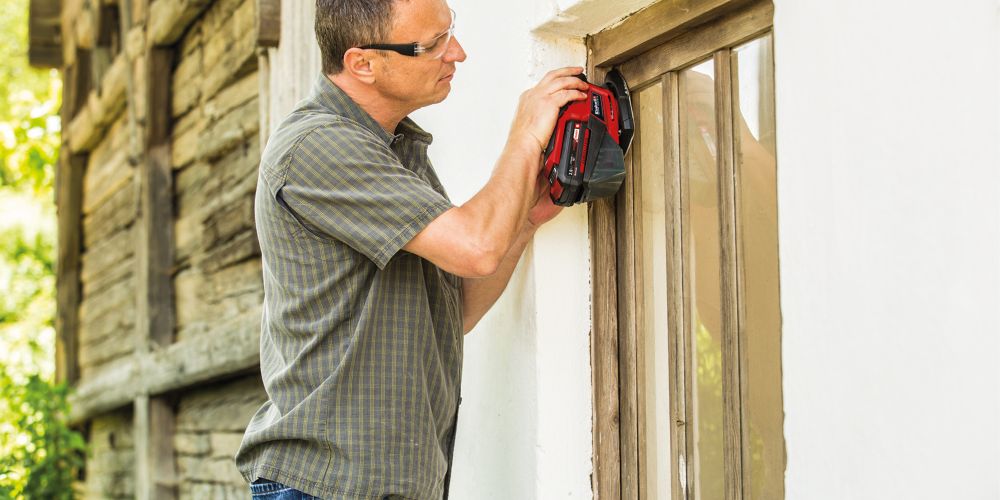 Einhell Power X-Change 18V TE-OS 18/150 Li Cordless Detail Sander - Bare
Grip area with softgrip modeled on the palm of a hand
Small, compact and easy to handle
Flexible in use for sanding corners and small surfaces

From deep cuts to removing material, Einhell grinders have you covered.
Einhell Power X-Change 18V Axxio Brushless Grinder - Bare
Robust aluminum gearing housing
Softstart function and restart safeguard to make it safer to use
Overload cut-out for a long service life
Einhell Power X-Change CE-CB 18/254 LI 18V Car Polisher - Bare
Handy and robust polishing machine
On/Off switch and overload protection
Softgrip for comfortable operation and a perfectly firm hold
More from Einhell
Einhell's extensive range of lawnmowers, make it simple to keep your lawn in tip top condition. From petrol lawnmowers, to electric lawnmowers that include corded and battery powered options, you are certain to find a mower to suit you and your gardening style.
From lawn edging to hedge pruning, Einhell's extensive range of trimming tools enable you to keep your garden looking neat. And with Einhell's cordless technology, keeping the weeds at bay has never been easier and more energy efficient.
The Range
Einhell Power X-Change 18V Cordless Grass Trimmer Kit
Includes 18V 2Ah battery and fast charger
24cm cutting width
Telescopic long handle, infinitely adjustable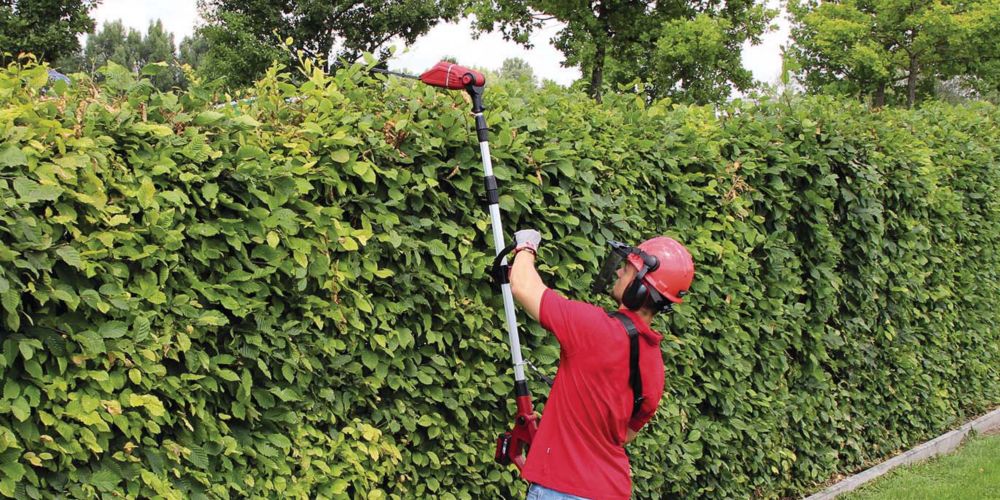 Einhell Power X-Change 18V Cordless High Reach Multi Tool Skin
90° pivotable attachment for effortless horizontal cuts
Continuously adjustable telescopic aluminium handle (880-1820 mm)
OREGON quality blade and chain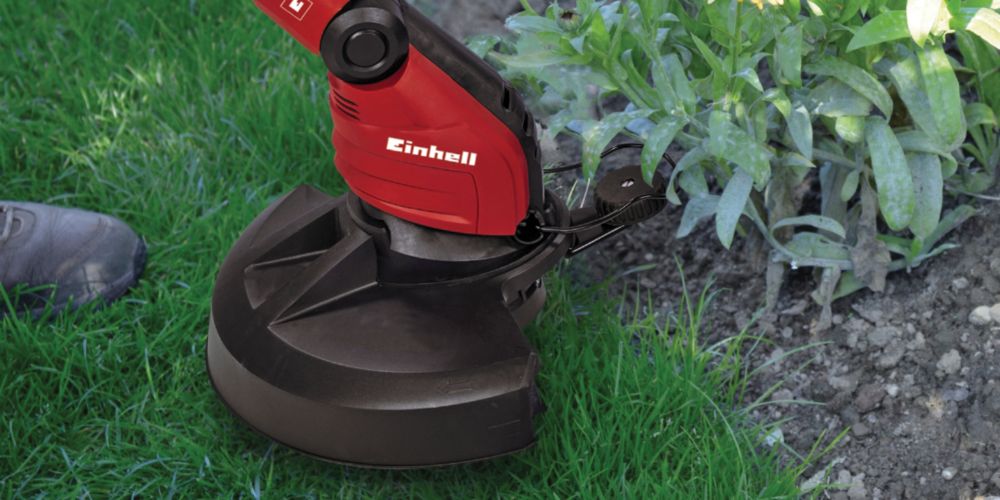 Einhell GC-ET 4530 Grass Trimmer - 450W
Telescopic long handle to allow appropriate adjustments for varied user heights
Flower guard preventing contact when working around flower beds
Fully automatic line feed for uninterrupted & carefree trimming
The range of battery powered Einhell leaf blowers and leaf vacuums will keep your garden looking spick and span. And being cordless, storing your tools is a tidy affair too.
From pruning and trimming to tackling trees, Einhell have a range of chainsaws to suit your gardening needs. With battery powered and petrol chainsaws to choose from, no cords means you can reach every corner of your garden and beyond.