Space saving homework desk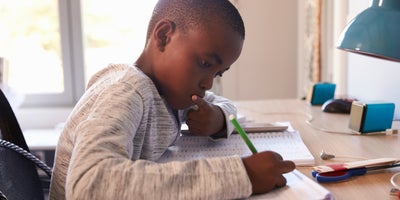 As your child gets older, the more likely they're going to have homework, even if they say they don't. So, it's important to provide them with a comfortable working space where they can focus on their work. Building a desk area often takes up a lot of space, however, we have selected space-saving desk designs to give you some inspiration.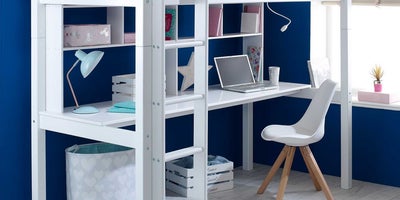 Bed desks
A unique but space-effective way to set up a desk for your child is to integrate one onto their bed to accommodate your child's homework hours for time to come.
There are plenty of different designs to go for, but best of all, you can build one onto your child's existing bed with just a few tools and materials.
Or if you are after a new bed for your child, then you can find plenty of different models online.
But if you're not looking to build one from scratch, we recommend buying a desk with similar dimensions to your child's bed and then placing it at the foot end of their bed, as it'll provide your child's room with a smart, uniform look.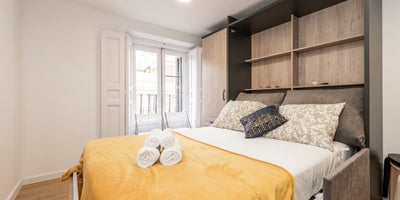 Murphy bed
What better way to keep your child engaged with their maths homework instead of counting sheep than by getting or putting together a murphy styled bed desk?
This clever design not only saves space when it comes to adding a desk but also reduces the amount of space needed for their bed.
They're often a challenge to put together and require some DIY prowess, but with the right tools, guidance and materials, anyone can put one together.
Alternatively, there are numerous pre-assembled ones, however, these are rarely cost-effective and can cause all sorts of headaches when it comes to getting it into your child's room.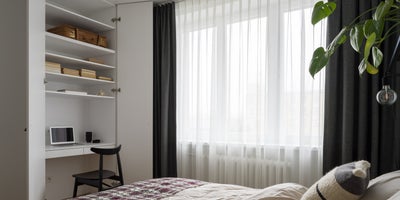 Dorm style desk
A popular choice for students, but just as effective for young children with smaller bedrooms.

These desks are situated between shelving units, which not only provides a uniform appearance but also provides your child with some convenient storage options.
You can even add some additional character to these desk designs by painting the wall space between the shelving and the desk with blackboard paint, so they can make notes, jot down visual reminders or simply just doodle during their free time.
These desk designs are far better to put together yourself as you can choose the exact shelving design and desk, all you'll have to do is assemble them and move them together, which is also way more cost-effective.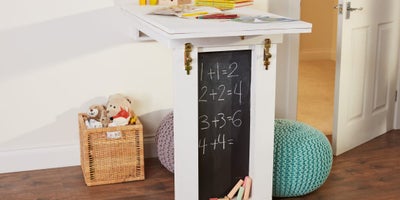 Drop down desk
Probably the most popular desk design to go for if space is limited.
These desks are perfect for when your child has only just started getting homework, as they can simply provide your child with a stable surface while having the convenience to fold away and out of the way when it's not needed.
Most of the time these desks are fitted onto a wall, however, these are also perfect for putting at the foot of your child's bed like an integrated bed desk.
The only con to these desks is the fact of having to pull it out to use it, so if your child has a desktop PC, it'll be far more convenient to have a permanent desk space.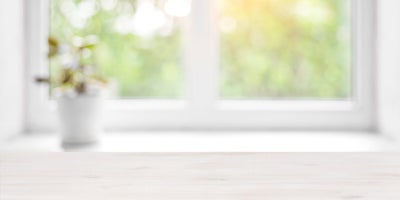 Window sill desk
If you're looking to be as productive with the space your child has, consider a windowsill desk.
Not only do these desks maximize the amount of space your child will have in their room but can also be beneficial for your child's mental wellbeing. As they'll be situated right by the window, so they'll get plenty of healthy sun rays while they're working.
These desks are better suited for children that don't need a whole lot of room, as they can be compact if your child's bedroom window isn't very big.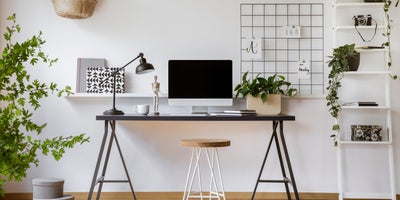 Portable desk
If you're after a desk that can be put away in another room or in a cupboard, a portable desk is the way to go.
There are plenty of portable desk options out there, but the most preferable for children with smaller rooms would be one that folds up and can be stored under their bed or in a cupboard.
These desks usually require self-assembly but are often fairly straightforward to put together, so you won't be spending all day putting one together which is always a nice bonus.