10% off The Gym Group full price memberships + no joining fee*
Unlock your potential with The Gym Group's corporate membership to one of our 230+ gyms across the UK.
The Gym Group not only offer high-spec kit but also unlimited free classes, highly qualified personal trainers and flexible 24/7 opening times which means you can train before or after work at a time that suits you. Plus, you will be joining the UK's first carbon neutral gym chain!
How to redeem your reward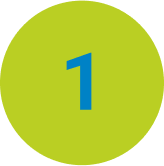 Visit The Gym Group website by clicking the link below.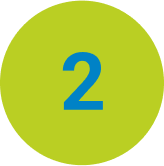 Type in your street or postcode to select your home gym.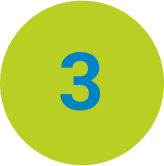 Select your gym membership and then enter promo code TGG10TPREWARDS
FAQs
What gym memberships is this offer valid on?
What if I'm already a member of The Gym Group?
Where can I find more information?
Terms & Conditions
*Corporate Discount Terms & Conditions:
The offer is valid when purchasing full monthly memberships only
The offer cannot be used in conjunction with any other offer
The offer cannot be transferred to another person
The offer cannot be exchanged for cash or any other product or service
The Gym Group reserves the right to amend or remove the current offer at any time
Existing members will need to cancel their current membership online and re-join via The Gym Group website in order to benefit from the Wickes Trade Pro Rewards corporate membership which entitles you to a 10% discount off the monthly membership headline rate and no joining fee
The offer is only available at open gyms and discounted from headline membership fees only (excluding all pre-sale or newly opened membership fee promotions and excludes any pre-sale or newly opened gyms still within their 'promotional' period)
We reserve the right to remove the offer from any location for specific health and safety reasons (for example, if the gym reaches maximum capacity or in the event of planned refurbishment)
The following terms apply to the offer of The Gym Group corporate membership:
These terms of the corporate discount are in addition to our standard The Gym Group Membership Agreement Terms and Conditions found below:
The Gym Group – Legal Content https://www.thegymgroup.com/legal/
The Gym Group – Privacy & Cookie Policy https://www.thegymgroup.com/privacy-cookie-policy/
The Gym Group – Membership Agreement Terms & Conditions https://www.thegymgroup.com/legal/membership-agreement/
The Gym Group – Membership Rules (Gym Rules) https://www.thegymgroup.com/legal/the-gym-group-membership-rules/
TradePro Rewards Terms & Conditions
Wickes Building Supplies Limited ("we", "us" or "our") want you to make the most out of TradePro Rewards (the "programme", "TradePro Rewards").
General
TradePro Rewards gives you exclusive members access to brand partner offers, discounts and more.
These offers have been arranged by us with third party brand partners, to provide you with an opportunity to benefit from such offers.
All offers and rewards under the programme have their own set of Terms & Conditions that you'll need to check carefully before you access any of the TradePro Rewards.
We do our best to provide you with the best and most accurate information. If we make a mistake we'll put things right so you don't lose out.
Some of the content of the website is provided to us by third parties. We have no say on that content, so we can't take any responsibility or liability for its accuracy.
We are providing this page solely to introduce the TradePro Rewards offered by our third party brand partners and accept no liability or responsibility, including for any costs incurred by failure to cancel subscriptions and/or memberships before the end of any free trials.