A home extension is a smart move to add space and boost your home's value. Done right, it can totally change how you use your home. With the cost of living crisis possibly slowing the housing market, more people might opt to extend their homes rather than moving. This guide offers helpful home extension ideas, expected costs, and how to get started.
Single-story extension
For some, adding value with an extension is a nice bonus rather than the main goal. But others, especially buy-to-let landlords, are more focused on the price potential, possibly adding a bedroom to boost rental value.
A single-story extension can boost your home's value by around 10%. Often, the top reason for an extension is just wanting more space. Indeed, adding a room can be more budget-friendly than moving. So, what extensions work best? Loft conversions can bump up your home's value by up to 10% – even more with an en suite bedroom. Your loft could turn into a games or cinema room, home office, or hobby space. Typically, loft extensions cost between £15,000 and £40,000.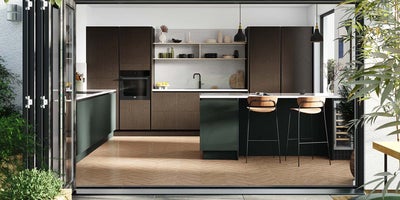 Kitchen extension
A big trend is creating a kitchen that's not just for cooking but for living and eating in too. Most folks prefer extending the back of their property, maybe with doors that open up to the garden. Kitchen extensions typically cost between 2% and 5% of the property's value.
Think about a garage conversion too. It's a versatile choice that can enlarge your kitchen, become another bedroom, or a second living room. A separate garage? Turn it into a creative space like a workshop, gym, or home office. Expect to spend around £8,000 for a single garage conversion, and about £15,000 for double garages.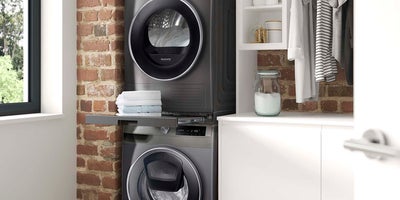 Utility Room
Many homes lack a sizable utility room. A side extension can be a lifesaver for big families needing extra space for laundry or storing muddy gear and wet pets. It can also be a warm space for pets to dry off after a park run.
Consider a conservatory for a cost-friendly expansion of your downstairs space. It's a time-tested choice, costing between £3,000 and £10,000, and can bump up your home's value by 5%. Plan it based on your needs. If it's a year-round space, account for insulation costs to keep it warm in winter.
What you need to know
When it comes to planning permissions, many extensions are seen as permitted development, often not requiring planning permission as long as they meet specific criteria. But remember, it's crucial to check with your local authority as rules can differ.
Generally, no planning permission is needed if the extension doesn't exceed half the area of land around the original house, isn't higher than the highest part of the roof, and doesn't extend beyond the main part of the house facing the road. Certain other conditions, like height and distance from the rear wall, should also be adhered to.
Be cautious with verandas, balconies, or raised platforms as they typically require permission. The materials used should ideally match the existing house. Also, if you're adding to a new build, verify the warranty as it could become void with additional construction.
More information