DIY Decorations with holly berries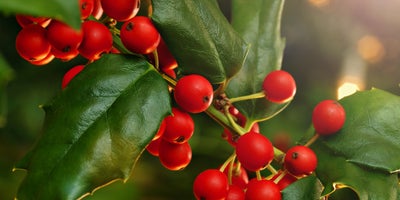 The winter season is upon us, and many people are searching for fun and creative ways to decorate for the upcoming holidays. One of the most classic and festive ways to do so is by incorporating holly berries into your craft projects. These bright red berries are synonymous with festive decorations, which makes them perfect for adding a pop of colour to a plethora of holiday crafts such as wreaths and centrepieces.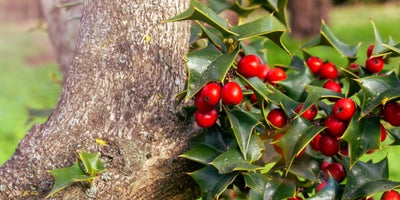 Harvesting
If you have a healthy holly bush growing in your garden, you might want to take a few clippings to create some beautiful, homemade Christmas décor! Always wear gloves when handling your holly bush as not to sustain any nasty jabs. With a pair of pruners in hand, clip off a few bunches that are boasting with richly coloured berries and thick green leaves. You should aim to harvest stems deep into the plant, to encourage new growth. Place your harvested clippings into a bucket of warm water and leave them in there over night so that they can absorb all the moisture they need to stay looking fresh for longer.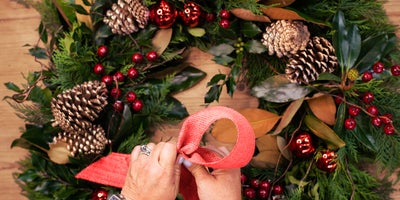 Wreathes
A holly wreath is a staple in any festive display over the holiday season. A joyous splash of red and green on the front door is a welcome reminder that Christmas is on its way! Crafting your own wreath from holly you have foraged can be incredibly rewarding and therapeutic. Start by covering a wire frame in moss as a base, after you have attached a reel of wire. Then lay down your choice sprigs, wrapping them with the wire as you go. Make sure to layer your leaves so that the wire remains hidden. Leave your more ornamental pieces until last so they can adorn the front of the wreath.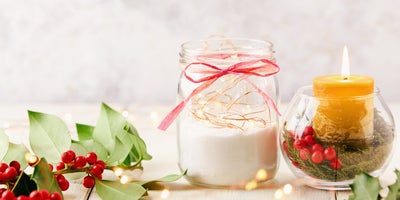 Centrepieces
The holiday season is the perfect time to gather with friends and family for festive celebrations. As you prepare for your Christmas dinner, don't forget the table decor! Decorations create a warm and inviting atmosphere that will make your guests feel welcome and add to the overall holiday spirit. They will be all the more special if you craft them yourself. Start with an anchor point in the centre of the table such as a set of candles of a vase. Run branches of thick holly leaves across the length of the table, and ornament with berries, pinecones, dried flowers, or anything else you find in your garden!
Clay impressions
Alongside filling your home with festive holly, how about using a few leaves and berries to create clay ornaments that will last forever. These are so easy to make, and you can be as creative as you like. Start by rolling out your air-dry clay and using a cookie cutter to carve out your desired shape. Then select a few leaves, stems and berries from your holly clipping, and arrange them on your clay. Gently press your berries and then remove before rolling the leaves into the clay with a rolling pin. Once all impressions have been made, allow your ornaments to dry and then hang on the tree to admire.