Jet wash winter grime away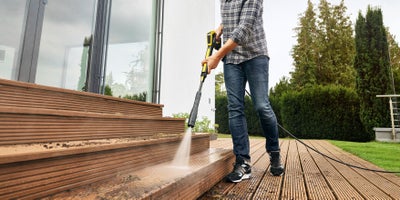 Spring is soon approaching, and with the warmer weather comes the inevitable task of getting outside to spruce up the outdoor areas around your home. The winter months usually leave behind a build-up of dirt, grime and moss on your patio, pathways, driveway and decking. It not only looks unsightly but can also be dangerous to walk on. So, what better way to wash it all away than with a pressure washer. They're designed to remove dirt, grime and other débris quickly and easily from pretty much any surface, so you can restore your outdoor areas to their former glory and prepare them for the upcoming season.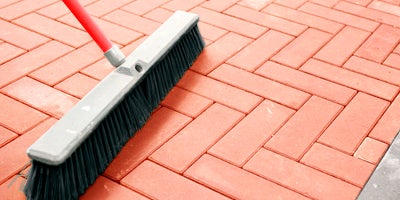 Prepare the area
Before you get started, it's important to take the time to properly prepare the outdoor area you're working on. Begin by removing any large items and obstacles. If you're cleaning your deck or patio, you might need to move chairs, tables or toys. If it's your driveway, move your car onto the road or park it in your garage. Then use a broom to sweep away any loose dirt, leaves or other débris. It's also important to clear away any weeds, moss and other growth as best you can. Try to remove as much of the root as possible to avoid them coming back. You might even want to pre-treat the area with cleaning detergent, but it's not entirely necessary.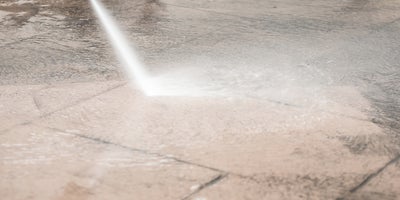 Spray it down
Make sure your hose is securely attached to the tap, then turn it on and make sure all your connectors are tight with no leaks. Pick an edge or a corner to start at and work across in a sweeping motion being sure to blast the dirt away from you. Try overlapping slightly with each stroke to prevent leaving lines. You might have to switch to a more powerful setting if you're finding that the grime is quite stubborn and proving difficult to shift. Then give it a final rinse down on a low power setting. You may need to sweep any sludge or debris into piles and remove it with a shovel if your washer struggles to move it.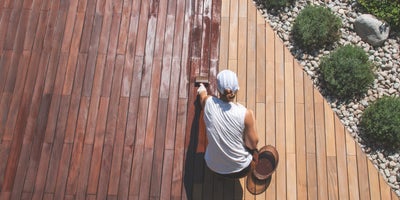 Post-treat surfaces
Again, this isn't something that you have to do, but post-treating the surface can help to make the end result even better. Something like sodium hypochlorite will help to kill off any remaining spores and keep your patio or pathway free of any organic growth for the foreseeable future. You could even go a step further and use an appropriate sealant to seal the surfaces and make maintenance easier for yourself in the future. If you've washed down your decking, applying a nice stain will help to protect it from the elements a bit and save you some effort when spring rolls around again the following year.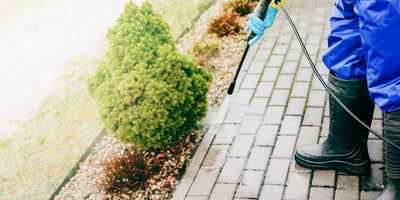 Be careful
There are a few things to consider when you're using a pressure washer, in order to protect yourself and the surface you're cleaning. If you're cleaning block paving or between paving slabs, avoid using a rotary nozzle. If the jet is too strong, it could potentially cause damage. That's especially true on any chips - it's a lot easier to make them worse. For wood decking, it's best to use a nozzle with a wide spray pattern and low pressure setting. Sometimes the initial burst of water that comes out when you first turn it on is a lot stronger, so make sure you're pointing it at the ground, away from anything important.