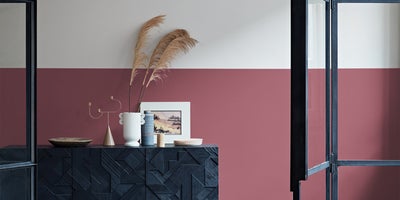 Crown paint is a household name in the industry, widely trusted by trade professionals up and down the country. With a focus on high-quality formulas and professional finishes, Crown has created a vast selection of trade-focused paint and emulsions.
Available in a spectrum of colours and shades, Crown's trade paints suit the style of any project and offer qualities like stain resistance and anti-mould. Crown paint ensures a durable and professional finish, perfect for walls and ceilings.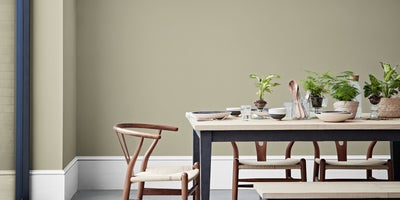 Crown trade paint colours
Wickes is proud to bring you a new range of coloured emulsions from Crown, a collection that packs a punch. There are 80 shades to choose from, including eight key trend colours: Endeavour, Botany Bay, Light Fern, Overjoyed, Saddle Stitch, Country Farmhouse, Ruby Chocolate and Winter Cherry.
All Crown trade paints are available in matt, with 32 colours also available in silk. The creamy, highly pigmented formulation makes painting simple: the colour goes on quickly and smoothly, meaning you can finish the job in no time. All colours are available in 2.5L tins, but many come in 5L containers for larger jobs.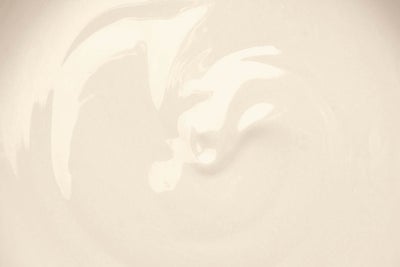 A signature formula
Crown's leading breatheasy® formulation certifies their range as asthma and allergy friendly, guaranteeing a high-standard finish without irritating odours or fumes. This helps reduce indoor air pollution and makes for safe and easy application within the home.
Thanks to the signature breatheasy® 99% solvent-free formulation, rooms are usable once the job is finished, without any concerns around asthma or allergy triggers. For those trying to make more mindful choices, the Crown Walls & Ceilings range is the brand's first independently verified vegan paint range. It also comes in 100% recycled packaging.
Multi-surface easyclean®
In addition to basic matt and silk, there is also the multi-surface easyclean® range. The wipe-clean formulation is perfect for the busiest rooms in the home. We recommend it for hallways and children's bedrooms prone to wear and tear.
The multi-surface easyclean® formula is also great for kitchens and bathrooms, which are high-traffic areas prone to splashes and stains. Multi-surface easyclean® is 200 times tougher than standard matt paint, so kitchens and bathrooms look fresher for longer. Wipe away scuff marks, food stains and splashes with a malleable, damp cloth or sponge to reveal a high-quality finish even after wear and tear.
If you need colour samples, 40ml tester tubes are available for every shade and finish, so you can show your customers exactly what they'll be getting. A colour card is also available; you can pick up a few copies in-store. Our colour card shows all the colours in the range, helping you get inspired by the latest paint trends.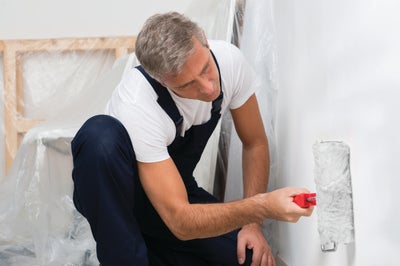 Crown trade emulsion
Crown Trade Emulsion is available at Wickes for a hard-wearing finish. With no surface shine, Crown emulsion creates a durable surface for walls, ceilings and bathrooms thanks to its mildew-preventing properties.
This trade emulsion has a rich, creamy formula for smooth application. Touch dry within two hours; the room will be ready shortly after use. Like Crown Trade Paint, Crown Trade Emulsion is equipped with breatheasy® formulation and is 99% solvent free, helping to reduce allergens and create a healthy home environment. This full-coverage paint is an ideal solution for walls and ceilings around the home.
For stubborn stains, easyclean® kitchen matt emulsion is specially formulated with greaseguard+ technology to keep kitchens as good as new. As for bathrooms, mould and toothpaste splashes are no match for easyclean® bathroom emulsion with mouldguard+.
Evoke different styles in the home with Crown emulsion at Wickes, available in cool, neutral tones. Whether you want a classic finish with matt white and magnolia emulsion paint or a modern feel with soft matt grey, you can browse all tones at Wickes.