Looking ahead to your autumn bulbs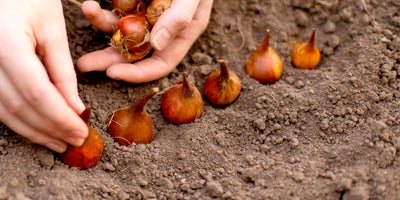 If you're a fan of autumn-flowering bulbs, then you'll be pleased to know that July is the perfect time to plant them out. While it may seem a bit strange to be thinking about autumn blooms in the heat of summer, planting now will give your bulbs plenty of time to develop their roots and store up the energy they'll need for their big seasonal show. Autumn bulbs bring joy and colour to an unlikely season that is more associated with brown leaves and fading flowers and the return of cooler weather. Not to mention they provide a last-minute boost of nectar and pollen to any late-flying insects.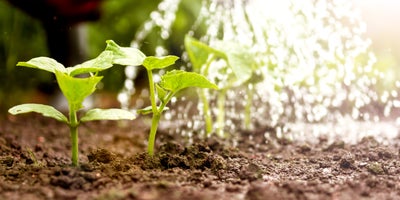 Planting
They can be planted from late spring to summer in order to have them flowering in the autumn, so July is basically the last chance. Your bulbs need to be planted before the end of the month. A good rule of thumb is to plant them two to three times deeper than the size of the bulb itself. Make sure to water them well if the conditions are dry. In terms of care, they can be treated the same as any other bulbs - deadhead any spent blooms you find and allow the foliage to die down naturally.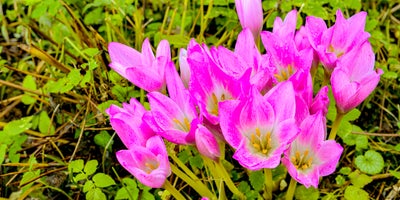 Autumn crocuses
Autumn crocuses are a true stalwart of post-summer planting schemes. They can be planted in pots and at the front of sunny borders. If you want a more natural look, they can also be scattered through the lawn, plus they do really well under hedges and trees where they have some protection from heavy rainfall. Once they're settled in, it's the lower temperatures and higher soil moisture of autumn that triggers their flowering. What makes them so effective is the wide range of colours and varieties, not to mention they last for a while, with leaves often following on into winter or even early spring.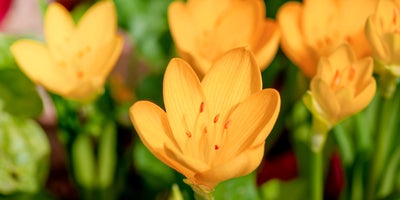 Sternbergias
Not dissimilar to crocuses, sternbergia are another effective choice for bringing a splash of colour to your garden in the autumn. Though often overlooked in favour of more popular autumn bulbs like crocuses and daffodils, these charming plants bloom in shades of yellow and gold, making them a beautiful addition to any outdoor space. Sternbergias are also easy to care for, with the ability to tolerate quite poor soils and requiring full sun. That means they're an excellent choice for beginner gardeners or those who want a low-maintenance plant. For a big impact, naturalise large groups on your lawn or in other growing areas.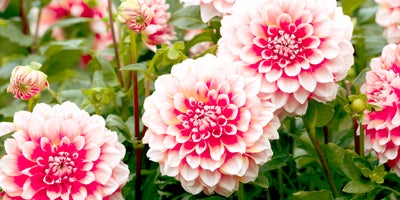 Dahlias
Dahlias are another great autumn-flowering bulb, offering a flamboyant and eye-catching display of blooms during the autumn season. With a wide variety of hues, sizes, and shapes available, they can complement any garden design. Their tubers can survive harsh winters, making them perennial and low maintenance plants. Additionally, dahlias are good for the environment, as they attract bees and butterflies with their plentiful nectar, adding to the overall wellbeing of the ecosystem. While they start to open up in the summer, they can stay looking their best long into September and beyond.