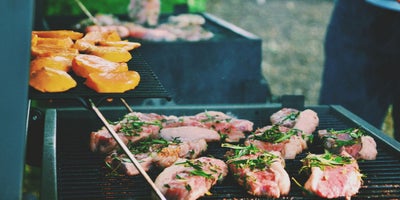 The warmer weather and milder evenings have finally arrived with all the more reason to cook your favourite recipes alfresco.
The British BBQ is a summer staple and while the classics of burgers, sausages, potato salad and coleslaw remain firm favourites, a few new techiques and recipes can make you a BBQ master.
According to the Barbecue Bible, the current biggest BBQ trends bring new interpretations of the classics with experimental spice fusions and fruit wood smoking.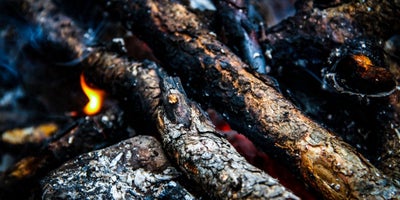 Wood smoking
Appearing more and more in professional kitchens,
wood smoking
is emerging as a new favourite grilling technique over charcoal briquettes. Match fruit woods to your dishes just as you'd pair wine to each course, for a melee of new flavours and combinations. Grill Asian dishes over sweet chestnut chippings; use silver birch for zesty and fresh flavours and try beech for a herbal aroma that works well with oily fish and lighter meats.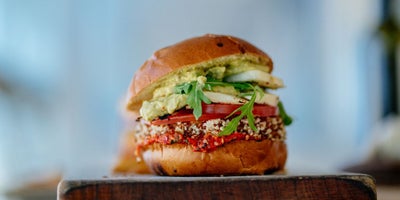 Plant food movement
The plant food movement has taken off in an exciting way with big and emerging brands hitting the market every week with new alternatives. With everything from beefless burgers to fishless fingers, more people than ever are adding meat free dishes into their weekly shop. Get creative with marinating tofu, tempeh or soya alternatives before BBQing for delicious dishes that even meat lovers will enjoy.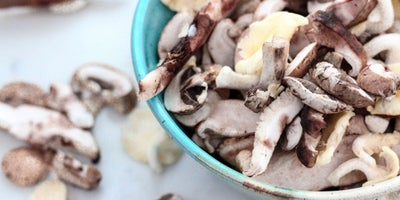 Veggie delights
The side dishes you serve at your BBQ are just as important as the main cuts. Not only are vegetables affordable, accessible and speedy to prepare, they are an essential part of a balanced diet and can take on new delicious flavours by BBQ grilling. Try grilling balsamic beetroots, glazed carrots, lemon and garlic globe artichokes and meaty, marinated mushrooms. From the humble chestnut to exotic varieties, slice or skewer mushrooms for a nutritious side that's full of umami rich flavour.
Whether you're catering for a crowd or whipping up a light summer meal, here are our favourite 2019 inspired recipes to try at home.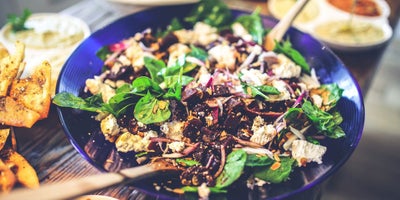 Summer squash slaw
Julienned or shredded yellow summer squash
Bunch of sliced spring onions
Handful of chopped fresh mint
Handful of chopped fresh oregano
Block of crumbled feta cheese
Glug of good olive oil
Squeeze of fresh lemon
Sprinkle of toasted almonds
Sea salt and black pepper
Toss the squash, spring onions, feta, almonds, herbs, oil and lemon juice in a large bowl, seasoning to taste. Serve alongside your favourite herby barbecued cuts or spiced meat free alternatives with warm baby potatoes tossed in lemon juice and parsley.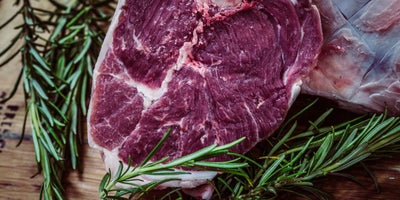 Wood smoked harissa pulled lamb
Free range leg of lamb
Glug of extra virgin olive oil
Good quality harissa paste
Bunch of fresh rosemary
Sea salt and black pepper
Rub the scored skin with olive oil and seasoning then brush liberally with harissa paste before refrigerating overnight. Fire up your BBQ with fruit wood chippings throwing on fresh rosemary before adding your meat once it's really hot and the smoke is trickling up and over the grill. Allow an hour cooking time per pound of meat, then once rested, pull the meat from the bones and serve with charred spring onions, an orange and pomegranate salad, peppery rocket, warm couscous and minted yoghurt.
For a meat free alternative, replace with exotic and portobello grilled mushrooms, asparagus and spiced halloumi.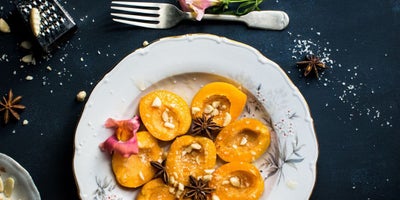 Grilled peach puds
A fresh pitted peach per person
Glug of extra virgin olive oil
Squeeze of honey
Good vanilla ice cream
Handful of finely chopped basil
Sprinkle of toasted almonds
Brush your peaches with olive oil then grill cut side down until the flesh is charred. Serve with a scoop of good vanilla ice cream on top, drizzled with honey, almonds and a pinch of finely chopped basil.