The perfect time to pick fruit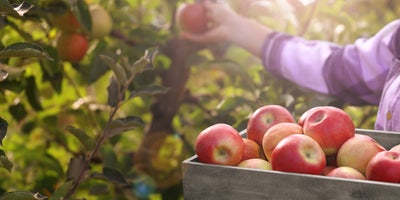 When it comes to produce in October, it's only natural for your mind to go straight to pumpkins. However, this part of autumn is a particularly bountiful period for a wide array of fruit trees and bushes. Fruit typically goes a bit later into the year than most of your vegetables, which extends your harvest season slightly. Make sure you don't forget to pick the rewards for your hard work- they're great to eat as they are, but there are also loads of different ways to turn them into something seriously tasty- you can use them for a winter warmer dessert or add an extra dimension to a savoury dish.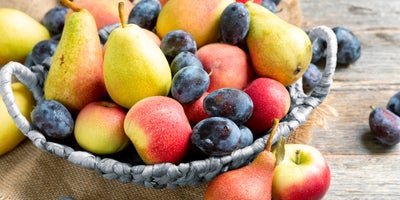 What you can pick
Keep your eyes peeled in the garden- there are a few different fruits that can be harvested at this time of year. Variations of both dessert and cooking apples are easy to grow and incredibly popular. You'll know they're ready when they come away from the tree easily, and they're crunchy and full of flavour. Pears should be harvested while they're still firm, before being stored in a well-ventilated container until you're ready to eat them. You might find that you've still got strawberries and raspberries popping up, especially if it's a milder start to autumn. Plum trees are perfect for gardens of any size, and should still be bearing fruit this time of year.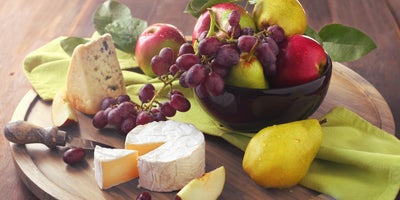 Try something different with pear and apple
When you're thinking about recipes that use pear and apple, you're probably thinking pies and crumbles before anything else. However, a good harvest of pears and apples presents an exciting opportunity to try something different. They're perfect for adding some contrast to the taste and texture of savoury dishes. Try adding grated apple or pair to a nice creamy, peppery coleslaw- they complement the crunch and add a touch of subtle sweetness. Pear and apple also pair wonderfully with cheese, providing balance for creamy brie or a nutty cheddar. Give pear and cheese tarts a try, with puff pasty and a drizzle of honey for some added sweetness.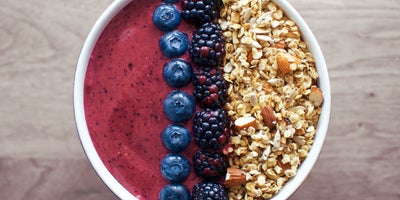 Berry smoothie bowls
A nice easy recipe for your strawberries and raspberries is a fresh and nutritious smoothie bowl. They're like smoothies but for when you want to slow down and enjoy it, as opposed to consuming it on-the-go. They have a slightly thicker consistency, and can be topped with all sorts of different combinations based on your taste. Add berries into a blender with some frozen banana, half a tablespoon of beetroot powder and 190ml of your chosen milk or non-dairy alternative. Blend the ingredients together until smooth, then pour it out into a bowl. Then add your toppings- things like additional fresh fruit, dried coconut, some crunchy granola or seeds all take it up a notch.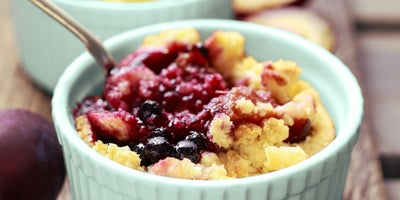 Plum crumble
Crumble is a classic autumnal dessert, and a perfect way to use up your pairs. Add them to a shallow dish and sprinkle them with a mixture of sugar, orange zest, cinnamon and flour. Create your crumble mixture and scatter it over your plumbs to create a nice, even topping. Then bake it in a fan oven at 180°C for 30 to 40 minutes. That should be enough time for a perfectly golden-brown finish. Then let it stand for around 15 minutes before serving with either custard or ice cream.