How to grow fruit and vegetables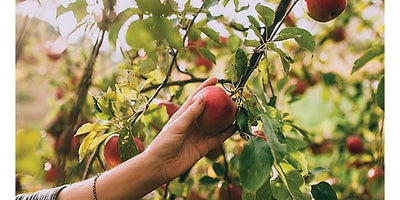 How do I start growing my own fruit and vegetables?
Growing your own fruit and vegetables is a very rewarding way to use your garden. In fact you don't even need a garden, as some plants can be grown in small pots and containers if you have restricted outdoor space. Whether you're growing strawberries, potatoes, tomatoes or salad leaves, few things compare with the taste of freshly picked fruit and veg.
With such a huge variety of plants to choose from, starting out can seem a formidable task. Luckily, fruit and veg plants are very adaptable, and by choosing the right plants for the right environment they're quite easy to grow. Growing your own fruit and veg is also a great family activity, and a chance to connect children to the natural world.
There are some general guidelines you should follow if you want good harvests from your plants.
Firstly, choose the fruit and veg that you and your family will love to eat! This just adds to the satisfaction.
Decide where your growing spot will be. Almost anywhere is good enough as long as it's not in deep shade, although free-draining soil in full sun is best.
Check your soil type and improve if necessary with compost or other organic matter. If you're using containers try to avoid filling them with heavy clay soil.
Always prepare your soil bed well by digging over thoroughly, hoeing and raking the soil to a fine tilth, then removing stones and weeds.
Plan your season so you're sowing across a number of weeks, which means you'll have a longer harvest season.
Plant fast-growing varieties for a quick harvest if you don't want to wait for months.
Keep everything well-watered, especially in hot dry spells.
Practice crop rotation over the years to help prevent pests and diseases becoming established.
Growing vegetables from seed
How to grow tomatoes
How to grow strawberries
How to grow onions
How to grow carrots
How to grow broccoli
How to grow rhubarb
How to grow raspberries
How to grow apples