Repairing, staining and painting wooden furniture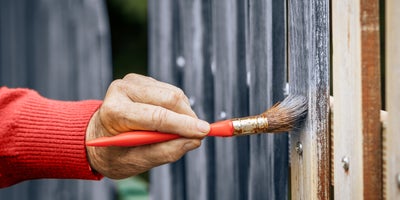 Throughout the cold and wet winter months, the wooden items in your garden may have taken quite a hit. If the weather permits, now is a good time to give your fences, pergolas, garden furniture, and decking a bit of TLC. When it comes to wood, it is particularly important to address any issues promptly since rot and decay can set in quickly. Regular cleaning, sealing, and repairs can extend the life of wooden items and prevent the need for costly replacements. Putting a bit of hard work in now, will mean your garden will be refreshed, and ready to enjoy in the summer.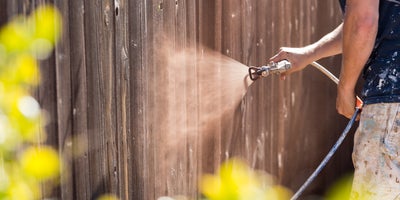 Refreshing Fences
A good place to start with your fences is giving them a check over to see if there is any apparent damage that needs addressing. If your fence is strong enough, the next step is to give them a good thorough clean with a pressure washer. If you see any green or black mould beginning to form, go at it with a scrub brush and some watered bleach. Once you have the left the fences to fully dry, it's time to stain. It's a recommended to stain the fence when its in full shade, so that the sun doesn't dry it out too quickly before it gets the chance to set into the wood. To get a nice even coverage, you should follow the grain of your wood, starting at the top and working your way down
Repairing Pergolas
A pergola is a beautiful addition to any garden or outdoor space, providing a shaded oasis to relax and unwind. However, like any outdoor structure, it requires regular maintenance to keep it looking its best. A thorough inspection of the pergola will let you know if there is any damage. Repairing damage such as a split in the wood is important to address quickly so that it doesn't worsen over time. If you do locate a split in the wood, apply some wood filler and flatten it out with a knife. Once the filler is dry, you might want to give it a quick sand to ensure it is flat and smooth with the rest of the wood.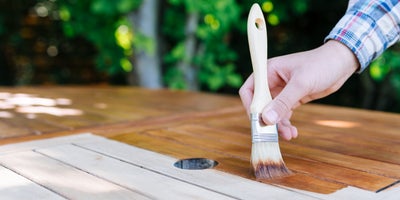 Restoring Garden furniture
At this time of year, it is likely that your garden furniture is going to be in desperate need of a good refresh. Give all your wooden furniture a good scrub down with some soapy water, rinsing thoroughly after. Go over your furniture with a light sanding, to smooth over any unwanted weathered texture. To give your furniture a good layer of protection for the coming year by going over it with some wood protector, this will prevent any harmful water damage. Once this is dry, apply an even layer of wood stain to give your furniture a good colour, restoring it to its former glory.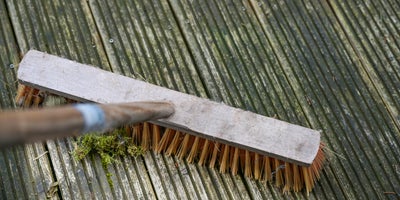 Renewing Decking
Wooden decking requires a certain level of regular maintenance to keep it looking its best all year round. Mould, rot and discolouration can appear when there is a build up of debris, so routine sweeping is advised to prevent any damage from occurring. For a more in depth clean, you can use some deck cleaner and a scrub brush to remove any mould or mildew. It's important to protect your decking with a high-quality sealant. Exposed decking can easily be damaged by water and UV rays, so applying an even coating of sealant will ensure your decking stays fresh and protected for longer against the elements.