Upgrade your garden with a gazebo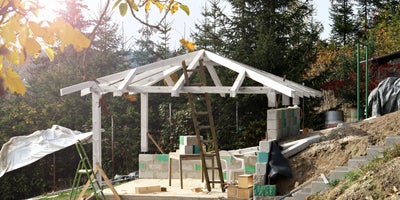 Gazebos have been a popular addition to gardens for many years, and for good reason. They provide an elegant and practical space for everything from outdoor entertaining to relaxation. They're ideal for creating a shaded sitting space in your garden, providing protection from the sun and rain. With their unique design and versatile functionality, gazebos can enhance the visual appeal and practicality of any garden, making them a favourite among homeowners and garden enthusiasts alike. Based on the size of your garden and how much time you spend outside, you can choose between something simpler and temporary that you bring out in the spring and summer, or something permanent that requires more construction.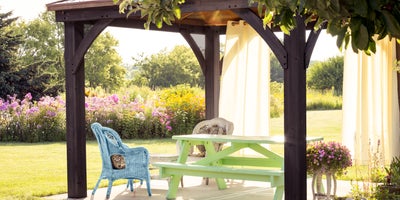 Think about location
Before you go ahead and start building, it's important to carefully consider where you're going to put your gazebo. They can be positioned almost anywhere, but the location should really lend itself to what you're going to be using it for. If it's for a cosy seating area with some comfy chairs or a hot tub canopy, you might want to tuck it away in a corner- just make sure to leave a gap between the edge and your garden boundary. For something like a sheltered outdoor dining area, you could position it more centrally on your deck or patio.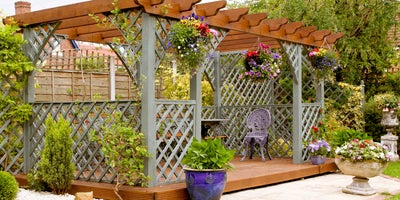 Choosing your design
The next thing to think about is your design. There are lots of different styles when it comes to gazebos, but most of them can be loosely grouped into three categories- pitched roof, side panels and flat roof. A pitched roof gazebo is usable even when the weather isn't great. The sloped roof lets rainwater flow away from the structure, which means the interior stays well protected. It's a more traditional style, featuring open sidewalls. Flat roof gazebos are similar, with the exception of the namesake covering. It gives you a more minimalistic, contemporary look that's particularly effective when built close to a wall or boundary. Side panels give you a bit of extra privacy and protection, with usually two sides being solid walls. This helps them nestle neatly in a corner of your garden.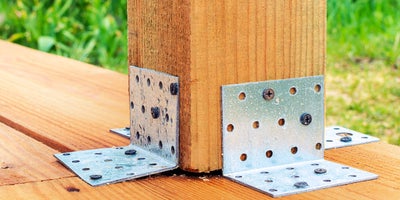 Fixing them to the floor
Whether you're building your gazebo on a patio/paving slab base or decking, there are some pretty simple solutions to keeping it fixed to the floor. You can usually bolt or screw them onto the floor, which is a great long-term option that will keep it nice and secure, even in bad weather. Alternatively, you could use L-brackets for both paving and decking, which will anchor your gazebo in-place. If you didn't want to drill into the floor, you could use weights that attach to the legs, providing they're flat against the surface.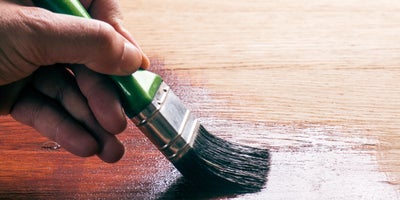 Waterproofing
Seeing as it's an outdoor structure, it's worth giving your gazebo some protection against the elements. It's particularly important for the wood, so some clear water repellent should go a long way in protecting the timber. Make sure to use pressure treated timber- this will make sure your gazebo has a lot of natural resistance to absorbing moisture, which helps to prevent rot. It's also crucial to give the roof of your gazebo some waterproofing, although that will depend on the material you settle on.