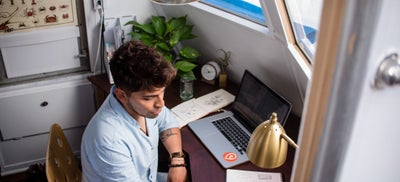 Working from home might seem like a blessing at first, but it requires some serious discipline to get things done. It can be tricky at times to stay productive and keeping a balance between work and personal life is absolutely crucial to making it a success.
But it's not just about staying focused- it's just as important to focus on your wellness. Working from home can throw up all sorts of challenges, particularly if you'd normally be working in a social environment like an office.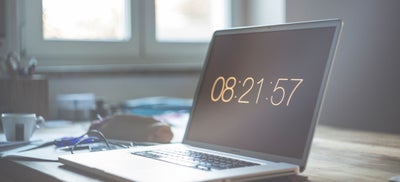 Stick to office hours
A key to differentiating between work and down-time; sticking to your regular office hours makes it easier to maintain a work-life balance. Try to make sure you give yourself time to relax and recharge.
There's still room for flexibility if needed, whether you need to do a couple extra hours to meet a deadline or cut a day slightly short for family obligations.
Structure is key when you're spending more time at home, so sticking to working hours helps you to stay in your regular routine.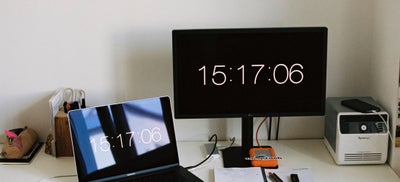 Create a workspace
Set up a specific space to work in and avoid having your entire home become the office. Working in the same spot creates consistency and lets you separate work time and leisure time.
.To fully disassociate from work outside your usual hours, you might find it easier to put away your home office setup. Just make sure you can quickly set it up again the following day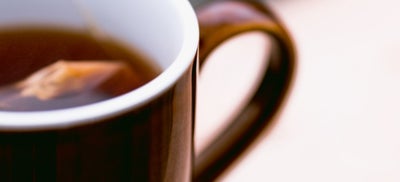 Take a break
Make sure you're getting enough breaks throughout the day. Take your usual lunch break as you would if you were in the office- this helps to not only break up the day but maintain a sense of routine.
Take shorter breaks throughout the day to get up, step away from your work area and stretch it out. This can also be a great time to talk to someone and make sure you're still getting some social time.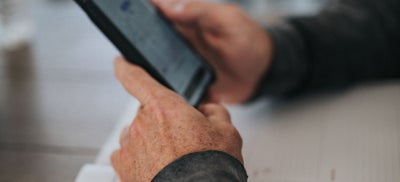 Stay in touch
Collaboration is just as, if not more important when you're working from home. You can't just go over to a colleague and ask them a question, so be sure to maintain regular contact with the people you're working with.
Working remotely can make it trickier to communicate, so make the most of meeting and video calls when working on a project with multiple people.
Avoid feeling disconnected and isolated by enjoy some more casual conversation with your colleagues. Just avoid getting sucked-in to the point where it's affecting your productivity.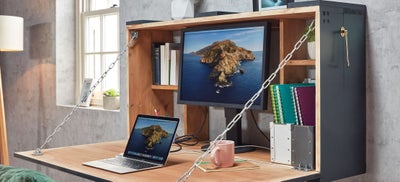 Get dressed
It can be tempting to spend all day working in your PJs, but it doesn't get you in the work mindset to start your day - how you dress has psychological effects.
Make sure that part of your routine involves getting dressed. Go for something casual and comfortable to help you work at your best, you don't need to suit up to sit on your sofa.
More inspiration from Wickes