Choosing the right mirror for your bathroom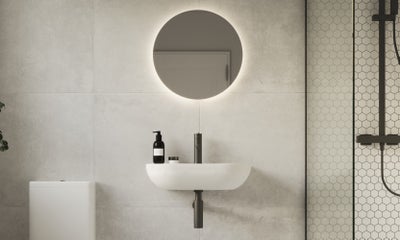 When it comes to bathroom fixtures and accessories, a mirror should be high up the priority list right behind your toilet, bath, shower and sink. However, with so many options available it can be hard to know which is the best fit for your bathroom.
As well as the style of your décor, it also helps to think about the space where you're planning to put it and overall size of the space. Ideally, it should be a mirror that's as practical as it is decorative.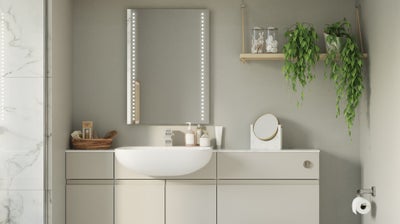 Lit mirrors
Ideal for more than just good selfie lighting, lit mirrors are the perfect addition to any contemporary bathroom.
They give you great visibility for grooming and make-up application, while also providing the perfect ambiance with their sleek built-in LEDs.
Some LED mirrors also offer anti-fog options, which use heat de-misters to prevent the glass from steaming up while you're showering.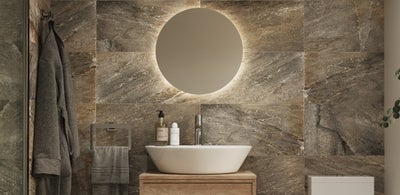 Frameless mirrors
Offering a stripped-back, minimalist style, frameless mirrors are another great option for modern bathrooms, with their seamless look.
They blend in seamlessly, with no frame or other design touches.
For a truly seamless look, you could even build a frameless mirror into the tiles.
Bathroom mirror cabinets
Gives you the practicality of a bathroom mirror with the added convenience of some extra storage.
Because they're mounted above a basin, they save plenty of space by removing the need for additional storage units that take up floor space.
Choose between single, double and even triple door options to suit the available space in your bathroom.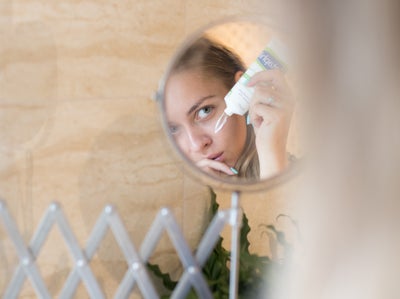 Bathroom vanity mirrors
Available in a wide variety of designs and styles, vanity mirrors have the option to be wall-mounted or standalone.
You can get up close and personal for make-up application and shaving, with many options that offer a magnifying mirror on the opposite side.
Wall-mounted mirrors with an extendable arm give you more flexibility while helping you save on countertop space.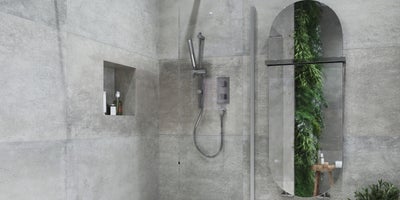 Mirrored radiators
If you're feeling really extravagant, why not opt for a mirrored radiator?
This will give you a full-length mirror option for your bathroom.
You can also add a rail so that you can hang a towel on it.
More inspiration from Wickes