What your front door colour says about you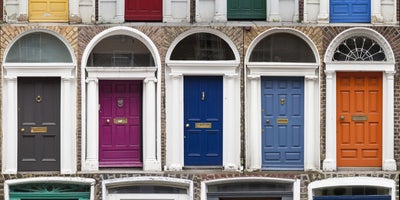 You may not realise it, but the colour of your front door says more about you than you might think. A lot of the impression the front of your house gives is affected by your front door, so it's worth strongly considering the colour and style when you fancy giving your front door a makeover. However, it's not just about what it says about you. It's a reflection of your own personal taste and style. So, the most important thing is to pick a colour and a style that suits you and your home.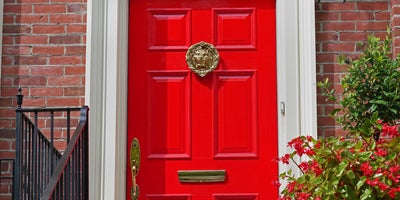 Red
The practice of Feng Shui suggests that red is the best colour if you have a south-facing door. It signifies life and strength, which makes it a colour that attracts strong, positive-minded people. It can be quite a traditional choice of colour for your front door, meaning it's well suited to old-style homes. Red is also strongly associated with passion, strength and power, and a bold, bright red door will certainly make your home stand out.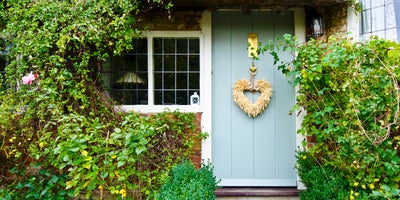 Blue
Blue on the other hand has associations with peace and tranquillity. It gives off a relaxed, easy-going aesthetic. Again, it has ties to traditional style, with many Georgian homes featuring a rich blue front door. You also tend to see light blue front doors on seaside properties, so it can evoke memories and nostalgia of beach holidays and days out on the seafront.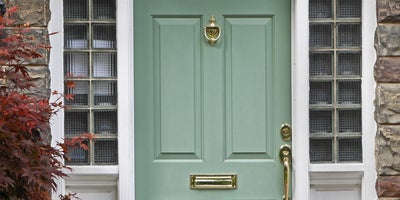 Green
If, however, you're more eco-friendly, a green front door can look very harmonious and suggests that you're not trying to make too big a statement. As with all colours, the shade of green selected can have a totally different effect; for example, an olive green might suggest that you are more introverted rather than a lime green, which would suggest you are a more fun and extroverted individual.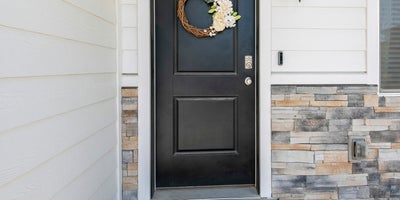 Black
Black is a good choice for a front door because it works well with lots of different styles of home. Darker shades like black and grey are a popular choice for more modern homes, but it's ultimately timeless. It typically has an aura of order and control, as well as sophistication, with a simple elegance that gives you plenty of room to accent and accessorise around it.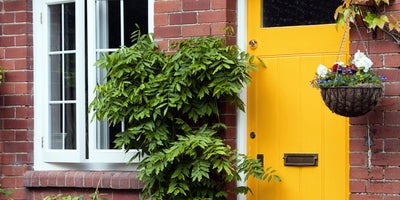 Yellow
It can be a brave choice, but when done right, a yellow front door will stand out in all the right ways. It certainly evokes joy, warmth and confidence, making your home seem like a welcoming one. With yellow front doors, it's important to pick the right shade. Go for a nice bright sunny shade, as opposed to a darker mustard hue that's harder to make work. Just bear in mind that dirt does tend to show up more easily on yellow doors, so you might need to wipe it down semi-regularly to keep it looking its best.