Four kids garden party ideas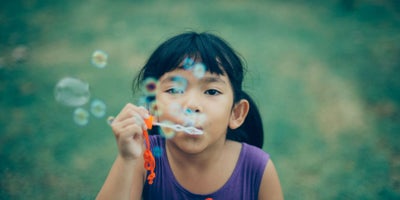 Whether it's a birthday party, summer sleepover or weekend playdate with friends, a garden party is a great way to get everyone outside and who doesn't love a good theme? Here are our 4 favourite kids' garden party ideas, that everyone can help prep and decorate with a little imagination and a lot of fun!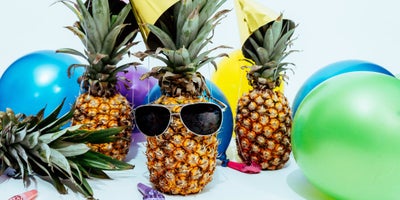 Hawaiian Tiki Party - Decorations
A tropical garden take-over complete with luau games, flower garlands and grass skirts.
Put up balloons galore, fresh exotic fruits, flowers, streamers and pompom bunting make for a great tropical setting. Bamboo straws make a great addition to the party too.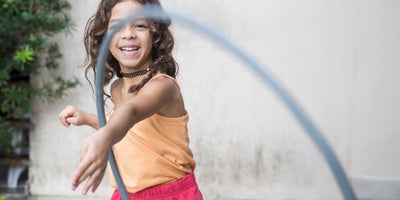 Hawaiian Tiki Party - Games and activites
Hula games bring endless opportunities for fun. Think hula hoop spinning, dancing contests, tossing and targets.
Get creative and set up a grass skirt making station. Cut lengths of natural and coloured raffia, netted fabric and old coloured paper or plastic bags, ready to tie to a simple ribbon or belt.
A classic game of limbo will keep everyone entertained for hours. Prop a garden cane or broom handle on high supports and see how low you can go!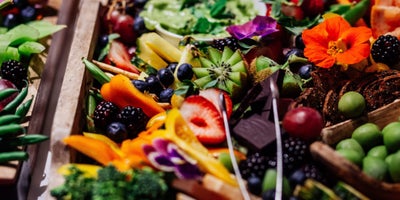 Hawaiian Tiki Party - Food and favours
Tropical cake, chilled fruits diced into fun shapes, fresh coconut and pineapple juice or a fruity punch, veggie kebabs, BBQ chicken, bright salads and mini Hawaiian pizzas.

Send your guests home with their contest hula hoop, colourful flip flops, Hawaiian flower garland and grass skirt.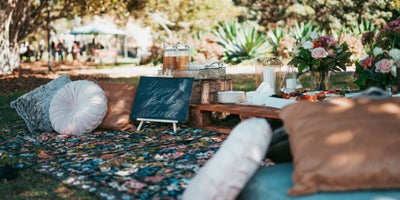 #Kidsfest - Decorations
Host your very own #Kidsfest with main stage performances, BBQ nibbles, face painting and fun games.
Drape twinkly fairy lights in the trees with colourful bunting and streamers, add hay bales for fun seating and dig out the camping tent or teepee to fill with blankets and cushions.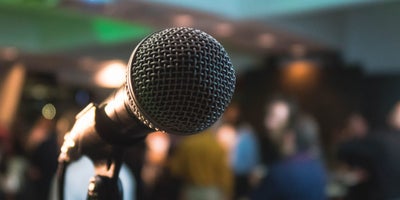 #Kidsfest - Games and activities
Set up the main stage with timber pallets or transform your decking with a bubble machine, homemade band sign, karaoke machine or even better a selection of easy to play instruments, to play along to your party playlist.
Pop up a gazebo and garden bench for a perfect festival face painting station. Use face paint pallets, or get creative with cosmetic glue, glitter, sequins and jeweled transfers.
Fill a table with sprinkles, sparkles, chocolate chips and sauces, ready to decorate a bowl or cone of soft scoop ice cream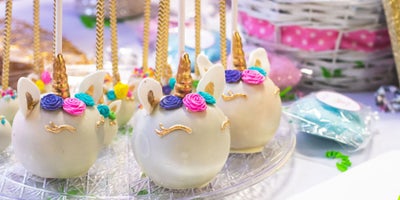 #Kidsfest - Food and favours
Stock a wheelbarrow with ice cubes, juice cartons and water and fill the buffet table with mini fruit and veggie kebabs, BBQ hot dogs and burgers, donuts, cake pops and sweet treats.

Fill party bags with fun colourful sunglasses, a curly reusable party straw, a mini water gun and flower head band.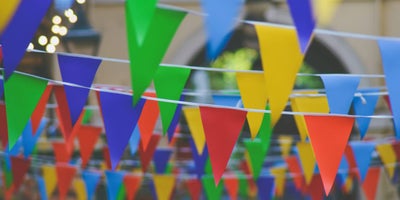 Mini Olympics - Decorations
Let the games begin with an actioned packed and colourful mini garden Olympics theme.
Hang homemade flags and bunting, Olympic coloured balloons, paper lanterns, streamers and a set up a tiered winner's podium.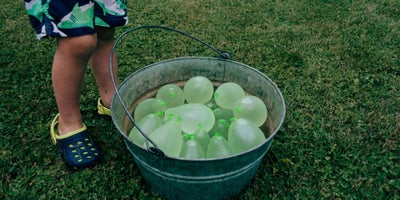 Mini Olympics - Games and activities
Fill your garden with multiple activities and fun game areas to keep everyone entertained. Think traditional sports day games from the silly sack and three-legged race to water balloon battles, gymnastic dance routines and hurdles for show jumping ponies.
Split the group into teams and tally up the challenges on a leaderboard to award the winners on a closing ceremony podium, with homemade medals and trophies.
Set up an Olympic torch ice cream station to fill cones with tropical fruit ice cream, sprinkles, popping candy, chopped fruits and melted chocolate.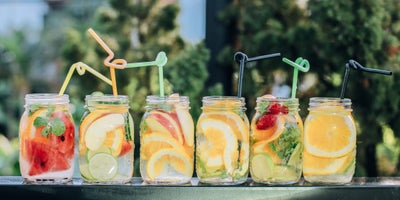 Mini Olympics - Food and favours
Fill your flag themed buffet table with a trophy tiered cake, colourful party rings, sliced veggies with dips, bite sized party nibbles, gold coins and jugs of refreshing fizzy juices.

A medal, certificate, colourful bangles, gold coins and reusable sports bottle make a great take home gift.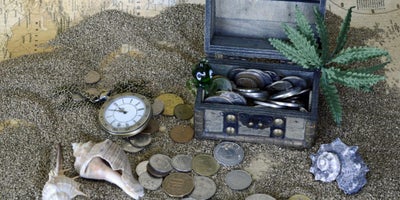 Pirate Treasure Hunt - Decorations
A classic buried treasure scavenger hunt with fun outfits, riddled clues and teamwork.
Make a treasure map tablecloth, hang skull and crossbones balloons, fill a treasure chest with gummy sweets, hang stripy bunting and a colourful piñata.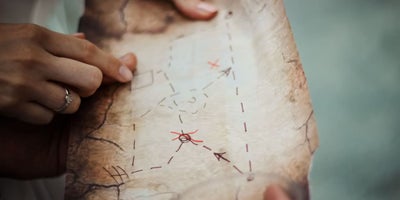 Pirate Treasure Hunt - Games and activities
A classic treasure hunt that gets everyone involved. Hide your treasure chest filled with fun loot and work backwards with simple questions, rhymes and riddles or a map with X marks the spot.
Split the group into teams to get everyone working together.
Hide pirate gold and gems in a sand pit or bucket of goo for a buried treasure scavenge.
Decorate a pirate bandana with small beach shells, non-toxic markers and glitter.
Pirate Treasure Hunt - Food and favours
Use cocktail stick flags to pirate theme your buffet. Think mini fish finger sandwiches, cocktail sausages, carrot swords and dips, golden jeweled and ocean cupcakes and fruit filled loot boats.

Fill a loot bag with chocolate coins, wrapped sweets, a homemade bandana, stuffed toy parrot and pirate slime.