Kitchen Colours
Our kitchens are available in a wide array of colours, allowing you to create a kitchen that suits your style and home. From cool grey, white and blue tones to rich and warm cream, green or wooden finishes, we have a kitchen colour you'll love.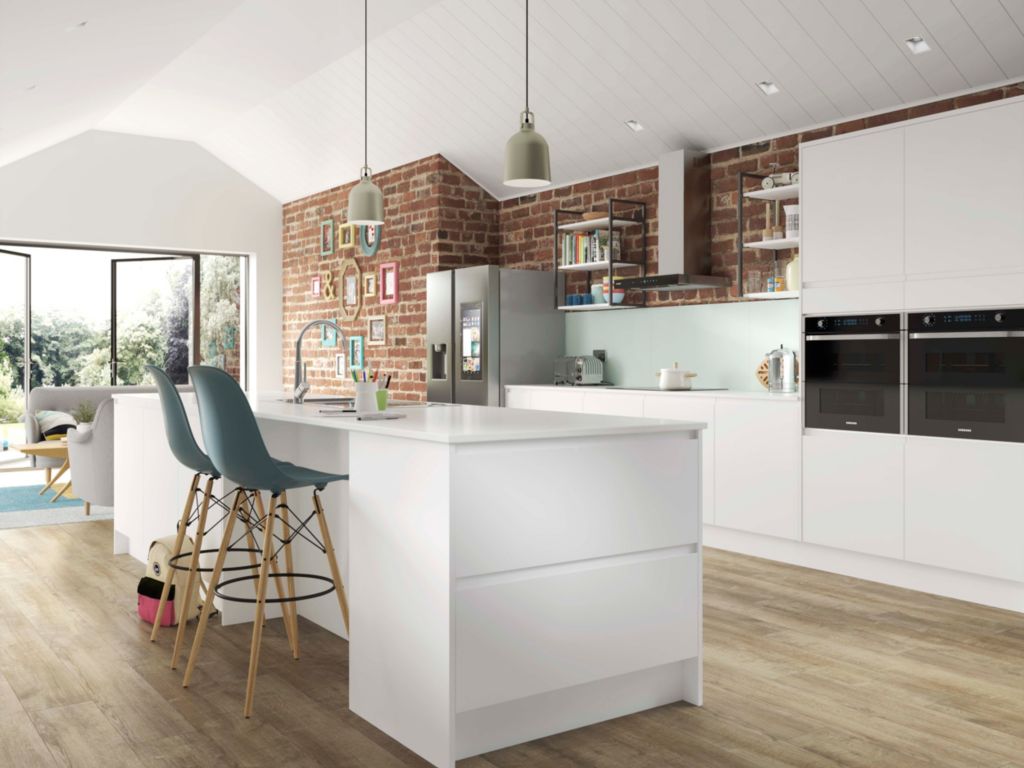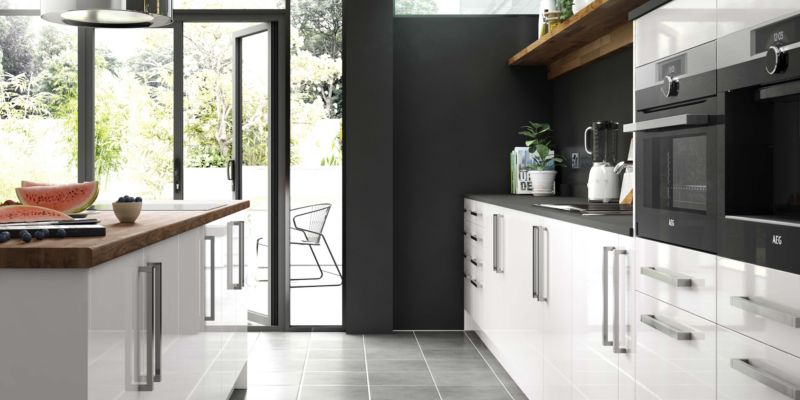 Glencoe White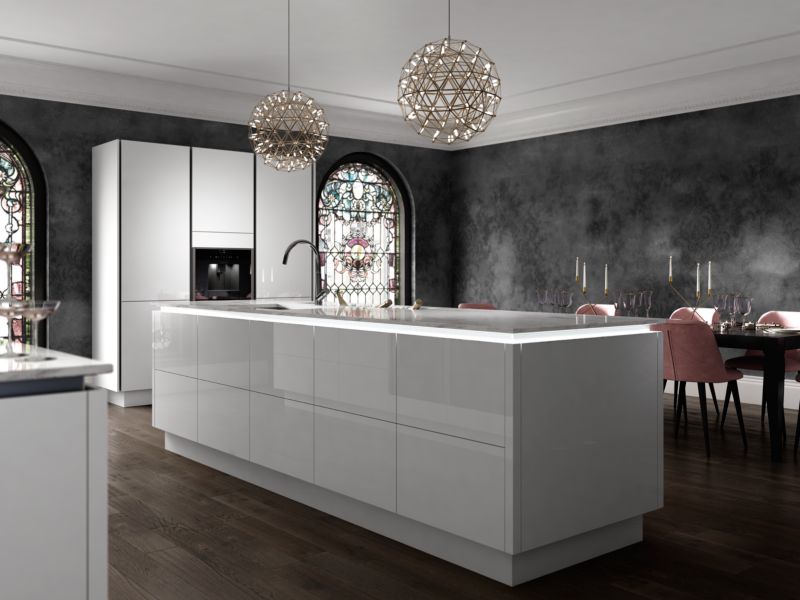 Intelliga Esker Ice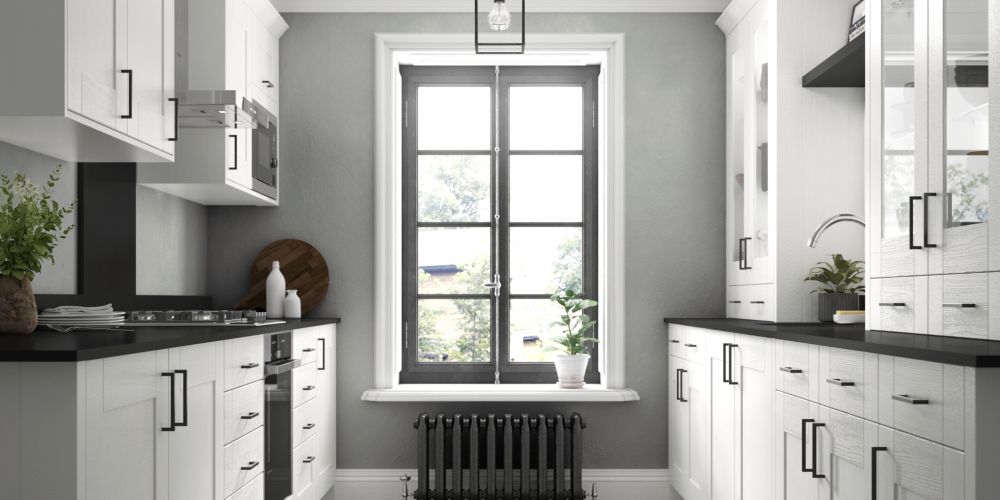 Milton White
White
A white kitchen offers a blank slate upon which to imprint your own style. The perfect basis for a monochrome kitchen, or use as a backdrop for any colour.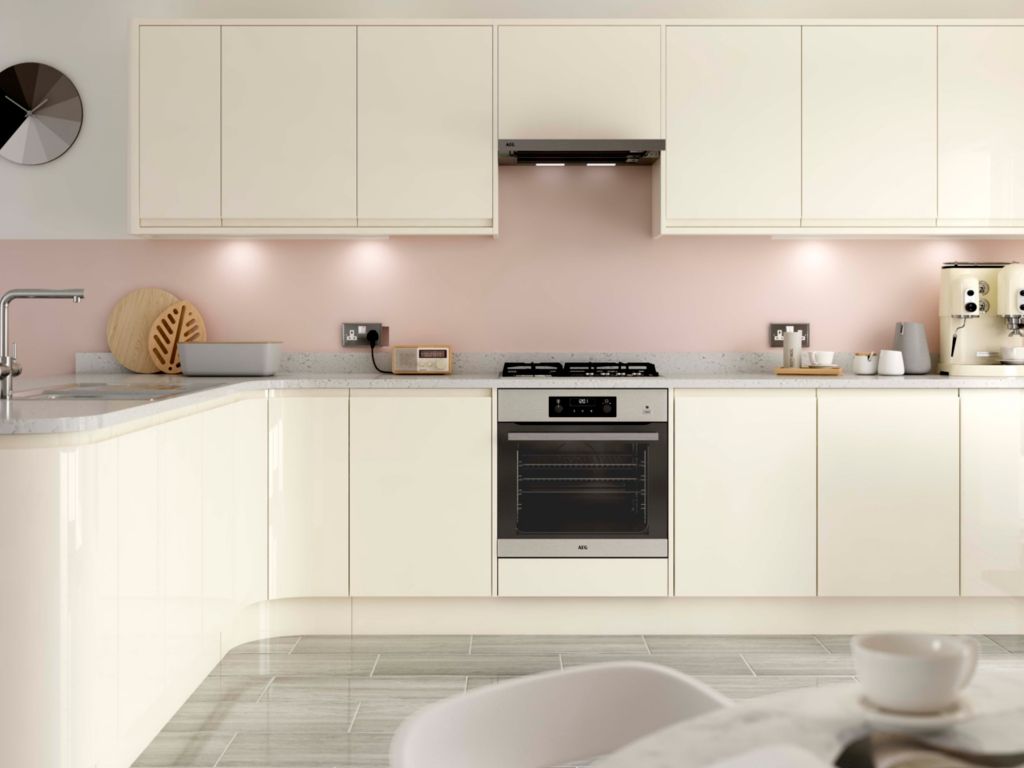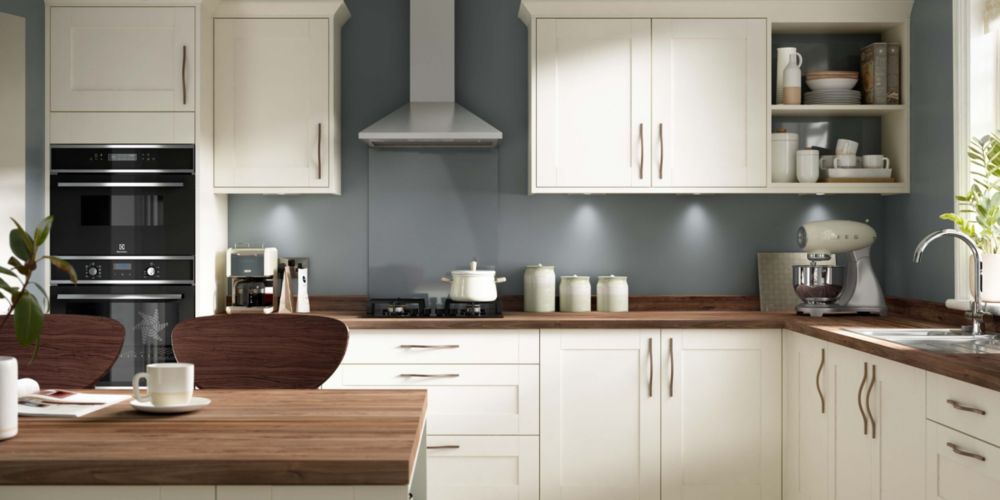 Kendal Cream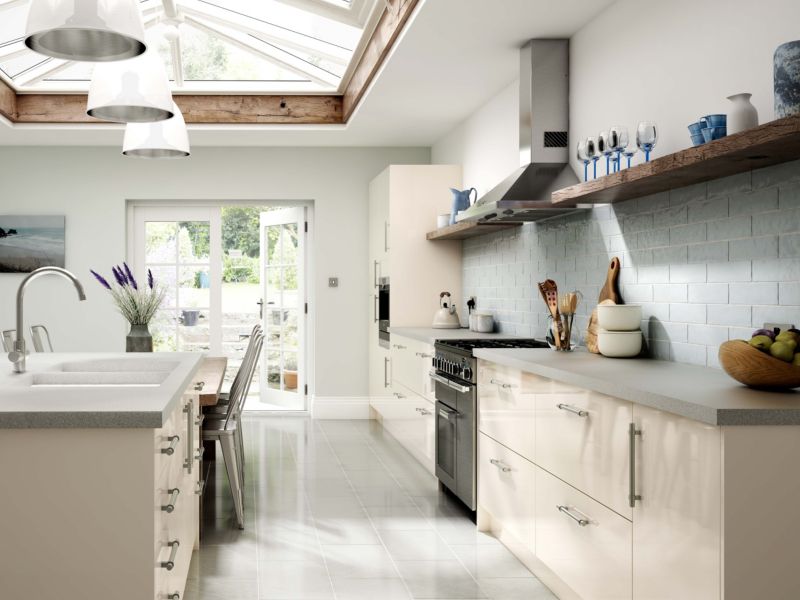 Glencoe Cream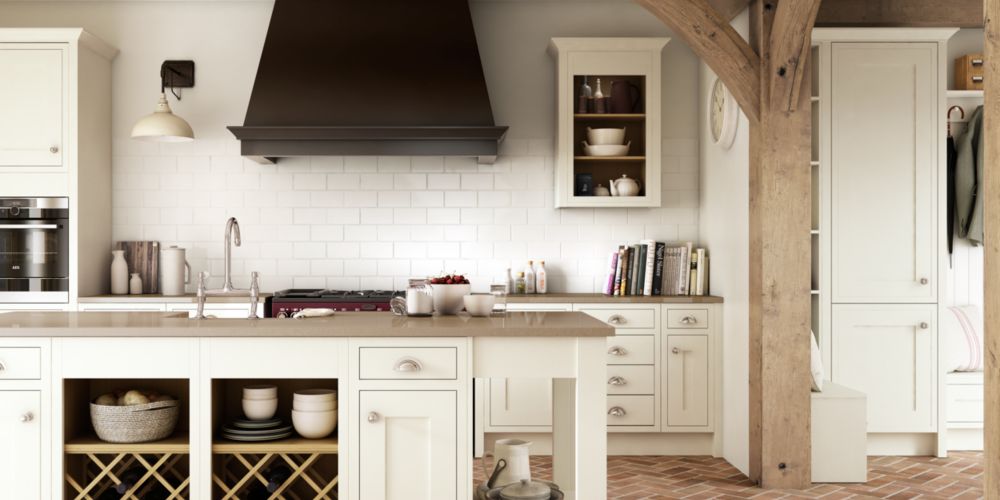 Heritage Bone
Cream
Cream is a more traditional option, offering a softness and warmth that will make your kitchen truly feel like the heart of the home.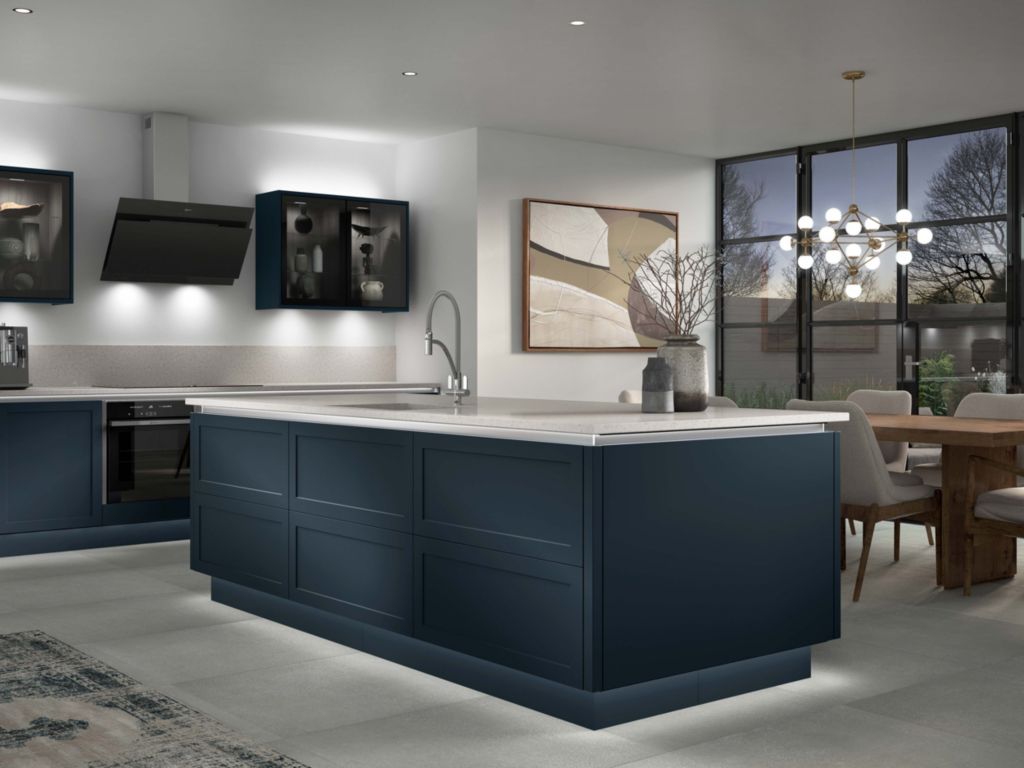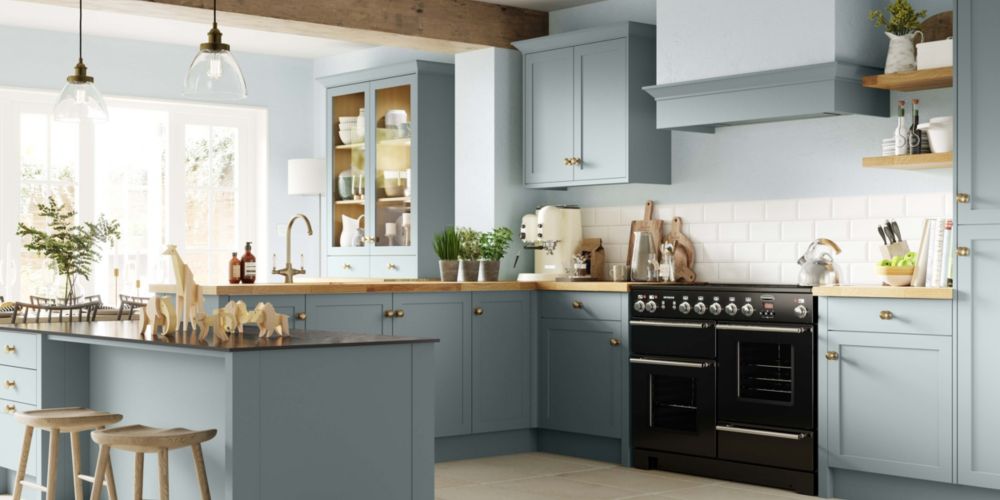 Chester Cloudy Blue
Intelliga Esker Azure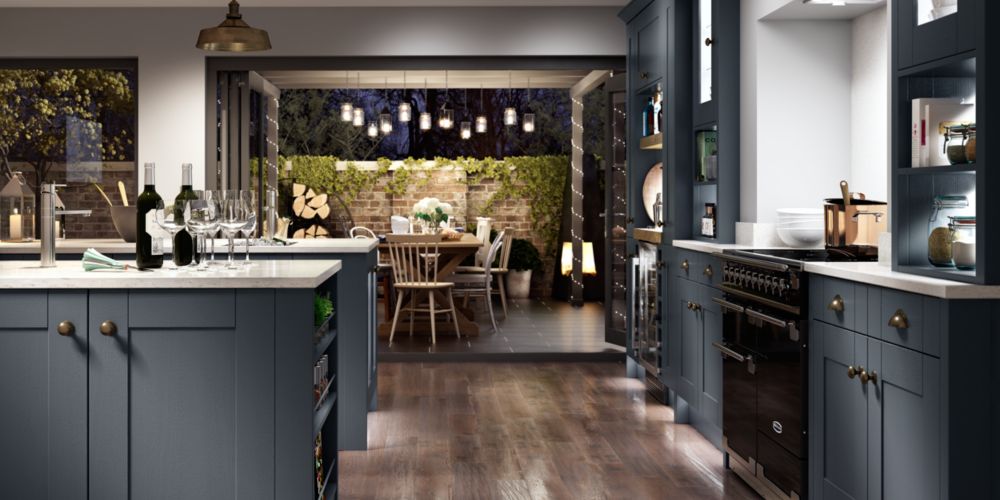 Milton Midnight
Blue
From cool Azure to rich Midnight, a blue kitchen will really make a statement in your home.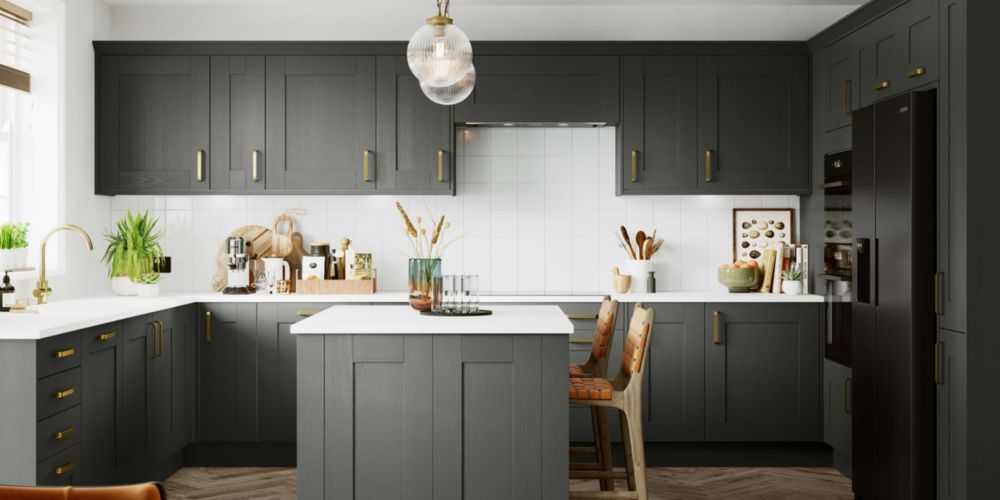 Tiverton Anthracite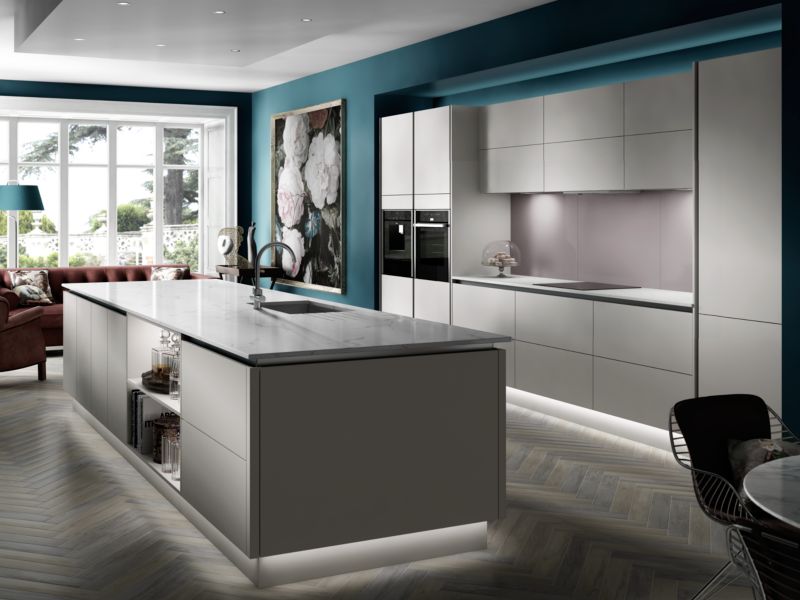 Intelliga Melrose Dove Grey
Chester Grey
Grey
Whether you're looking for pale Dove, warm Pewter or deep Graphite, we've got a grey kitchen you'll love.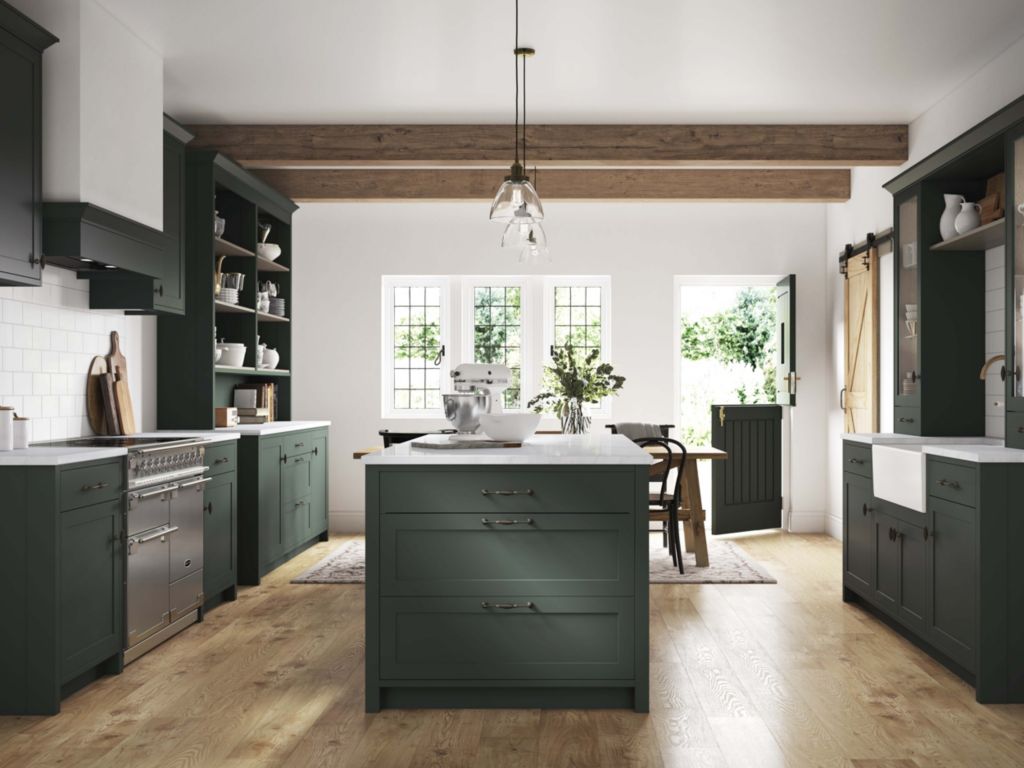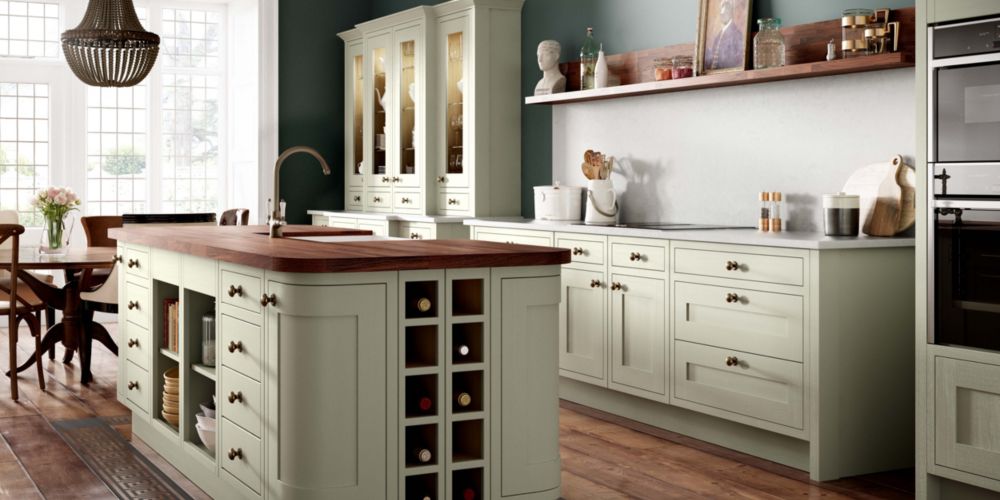 Heritage Sage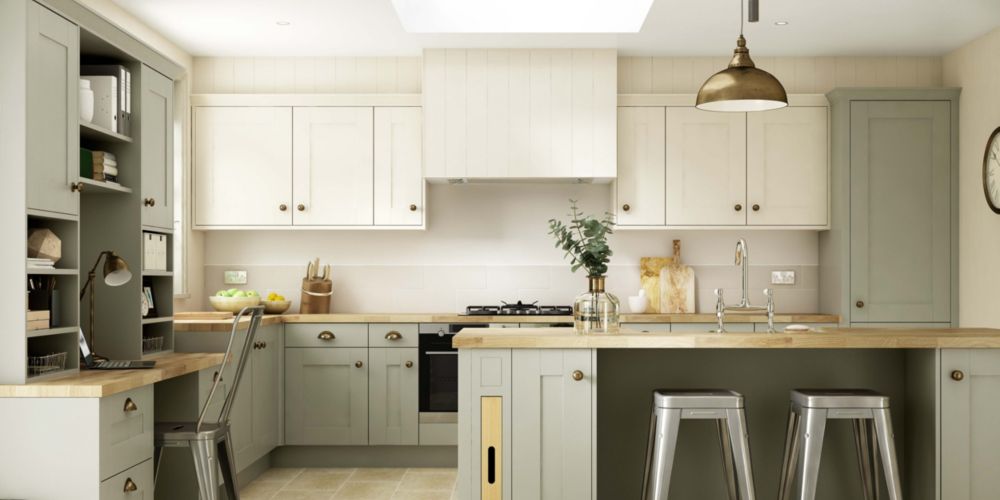 Tiverton Sage
Green
From the softest Sage to dramatic dark Forest Green, a green kitchen will really bring the outside in.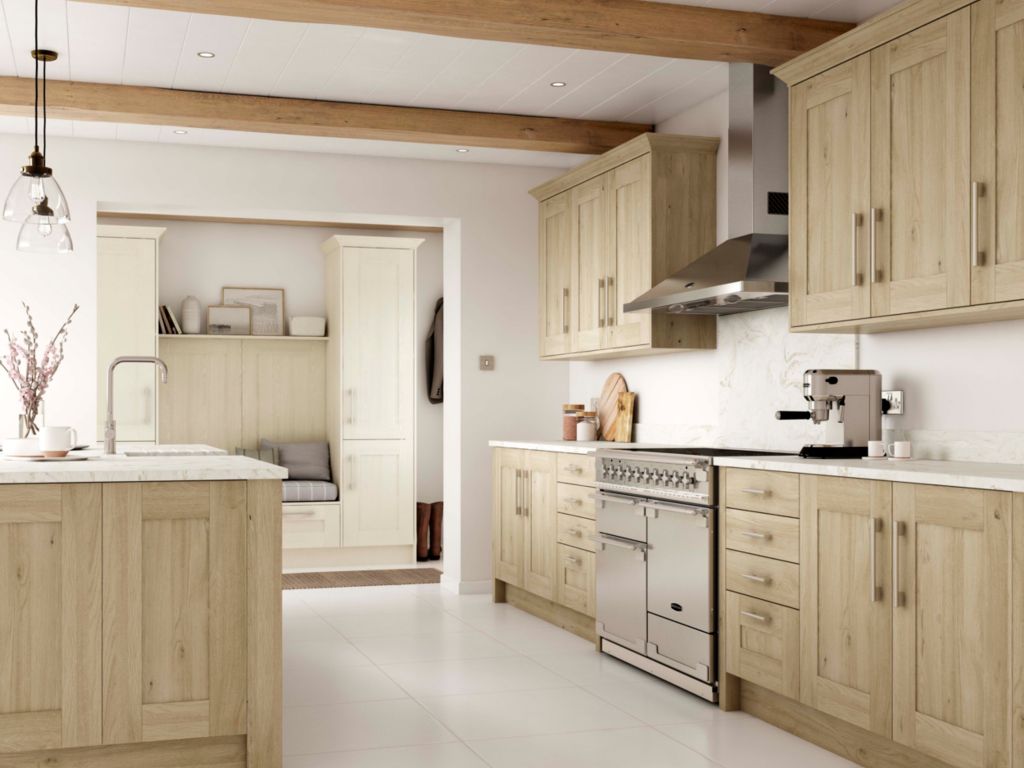 Tiverton Natural Oak
Wooden
For the most traditional of looks, an Oak Shaker door is a timeless classic that will never date.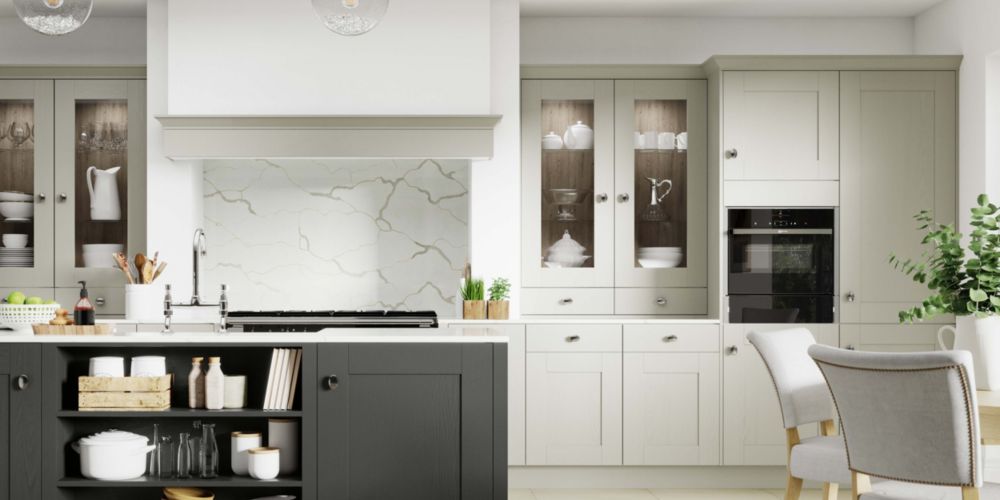 Tiverton Pebble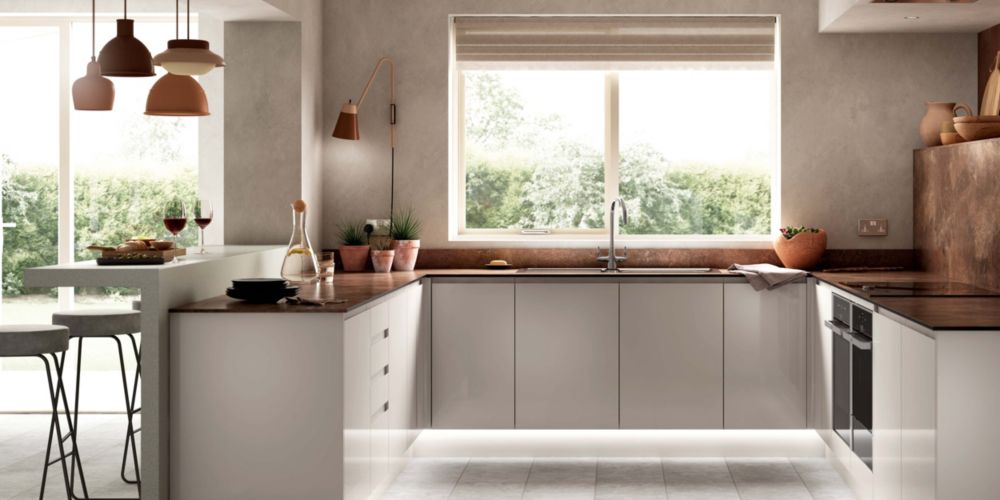 Sofia Cashmere
Beige
Beige kitchen cabinets will bring a delicious warmth and cosiness that will really make your kitchen the heart of the home.