Kitchen Colours
Our kitchens are available in a wide array of colours, allowing you to create a kitchen that suits your style and home. From cool grey, white and blue tones to rich and warm cream, green or wooden finishes, we have a kitchen colour you'll love.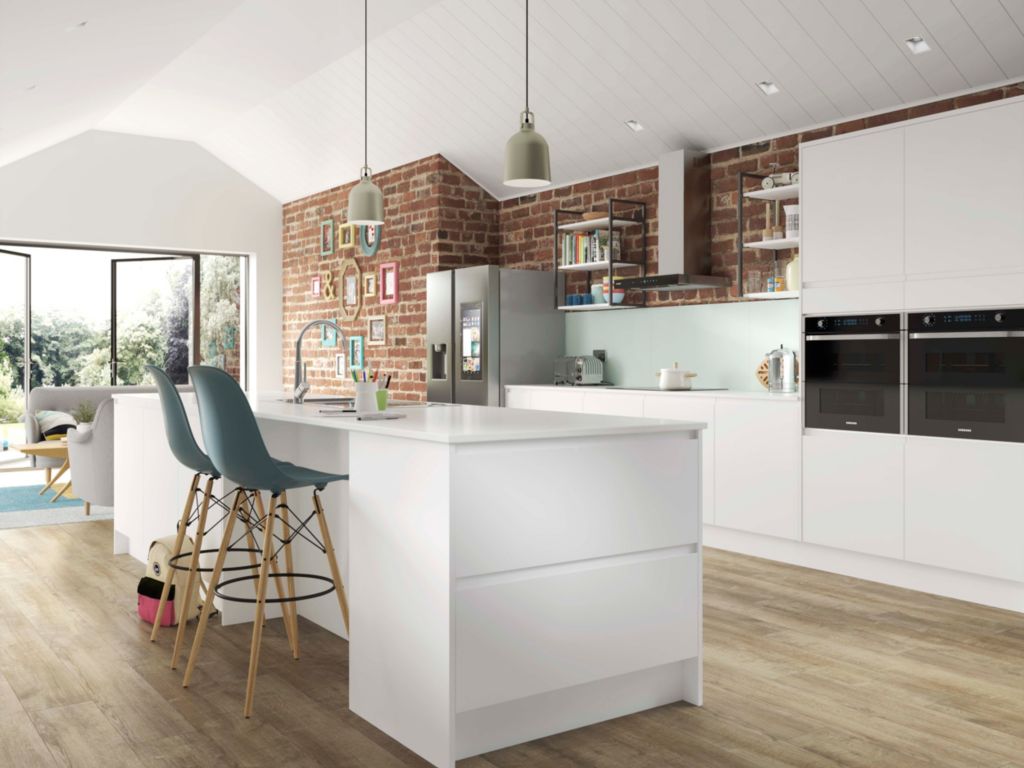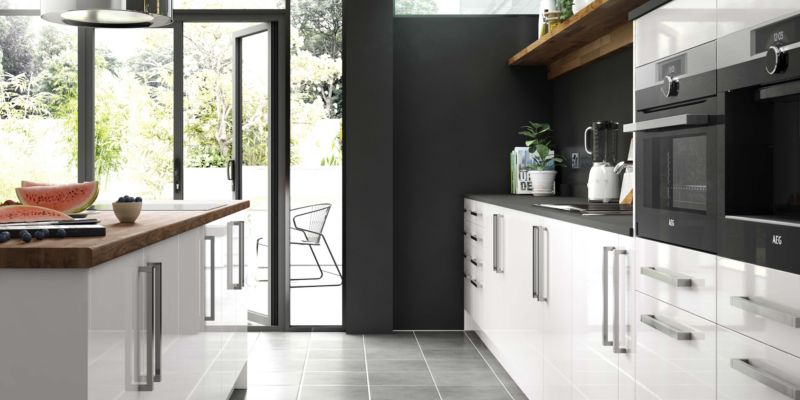 Glencoe White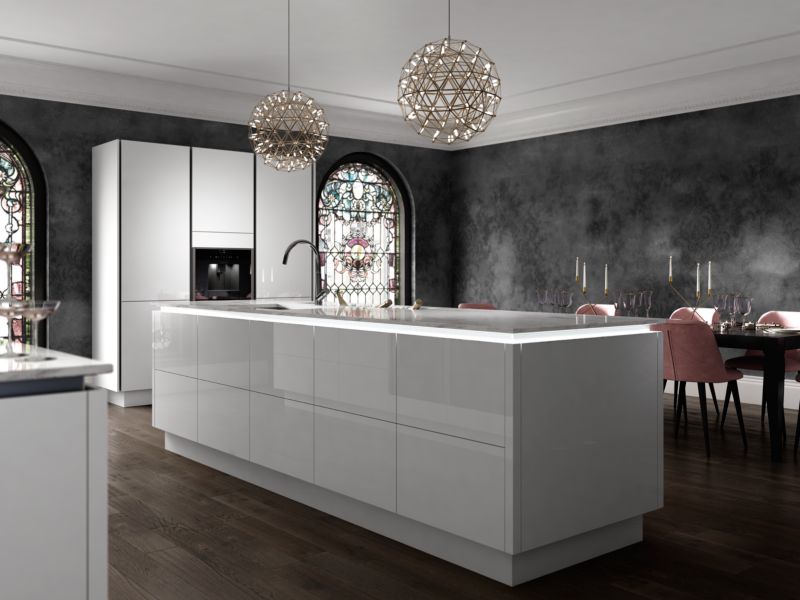 Intelliga Esker Ice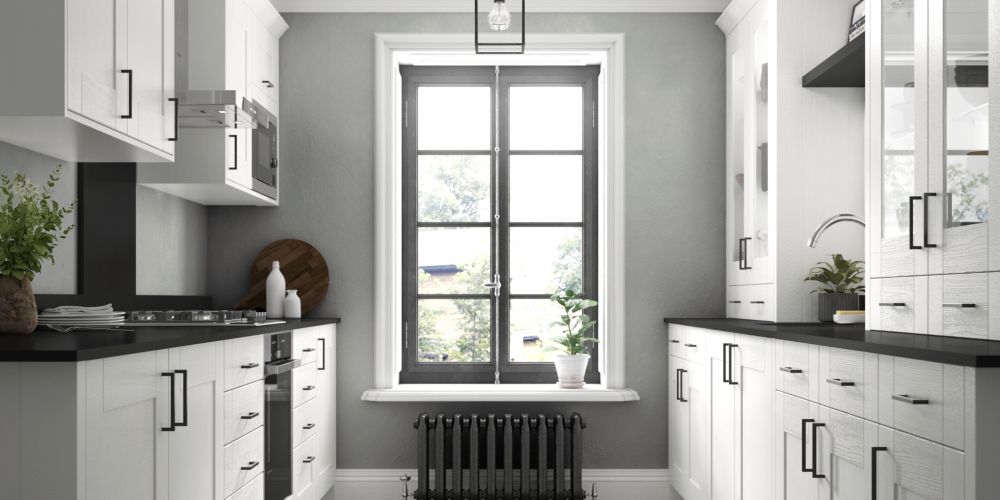 Milton White
White
A white kitchen offers a blank slate upon which to imprint your own style. The perfect basis for a monochrome kitchen, or use as a backdrop for any colour.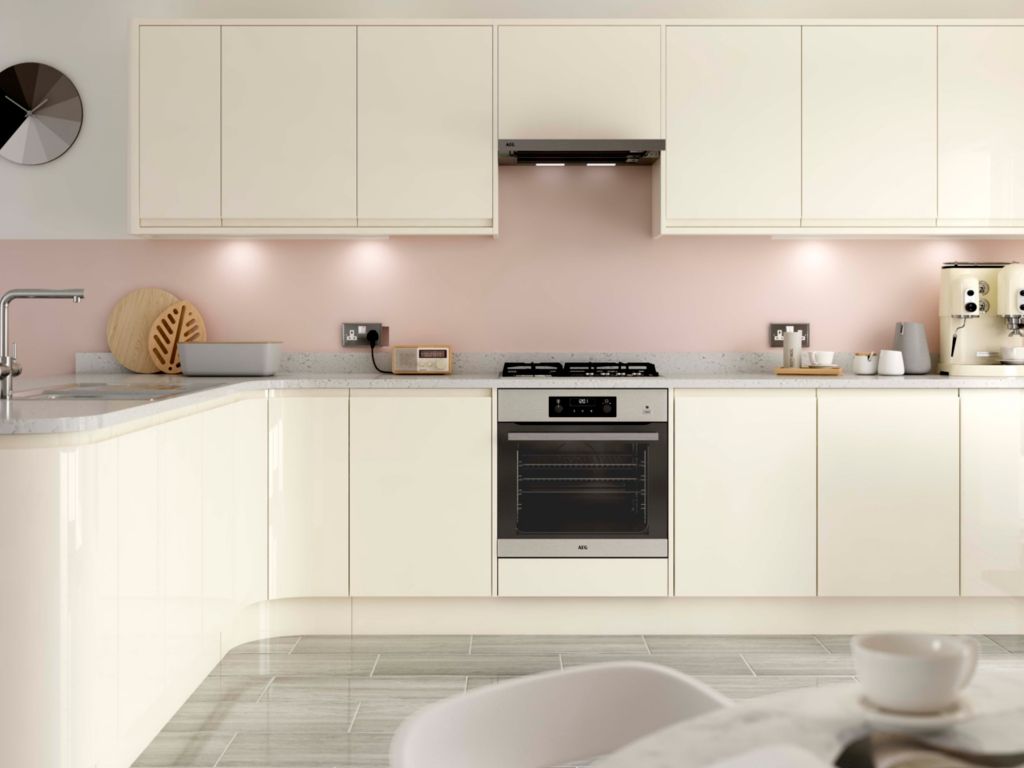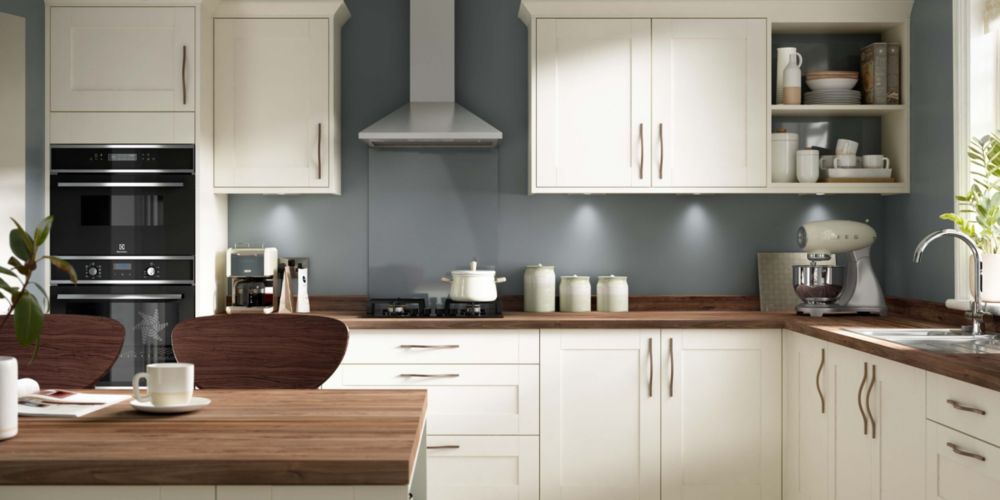 Kendal Cream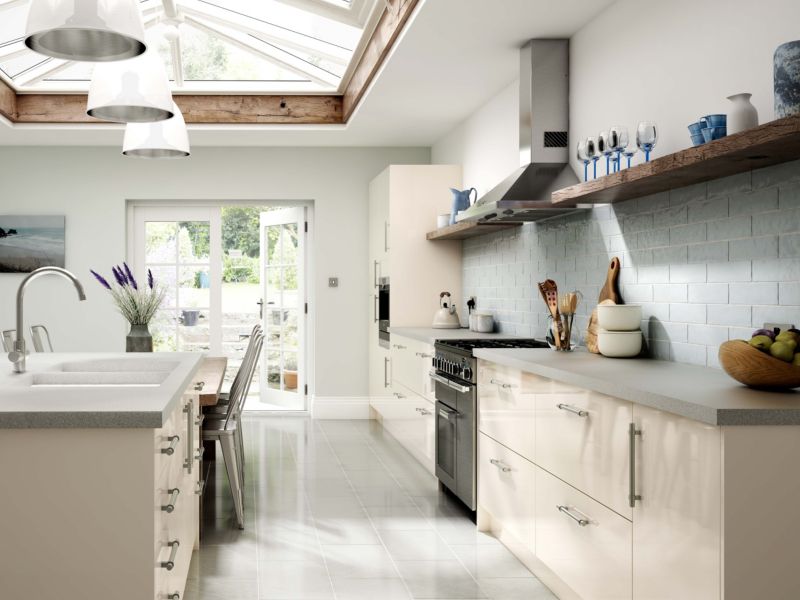 Glencoe Cream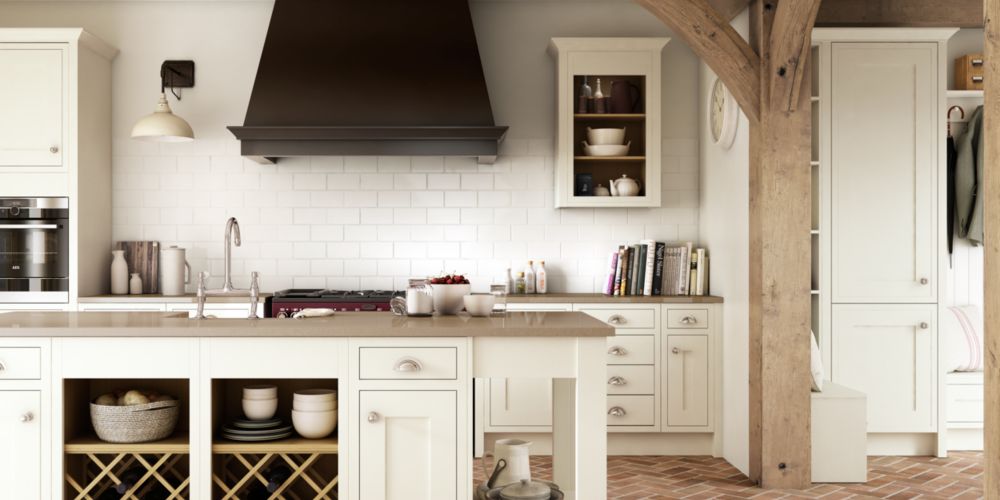 Heritage Bone
Cream
Cream is a more traditional option, offering a softness and warmth that will make your kitchen truly feel like the heart of the home.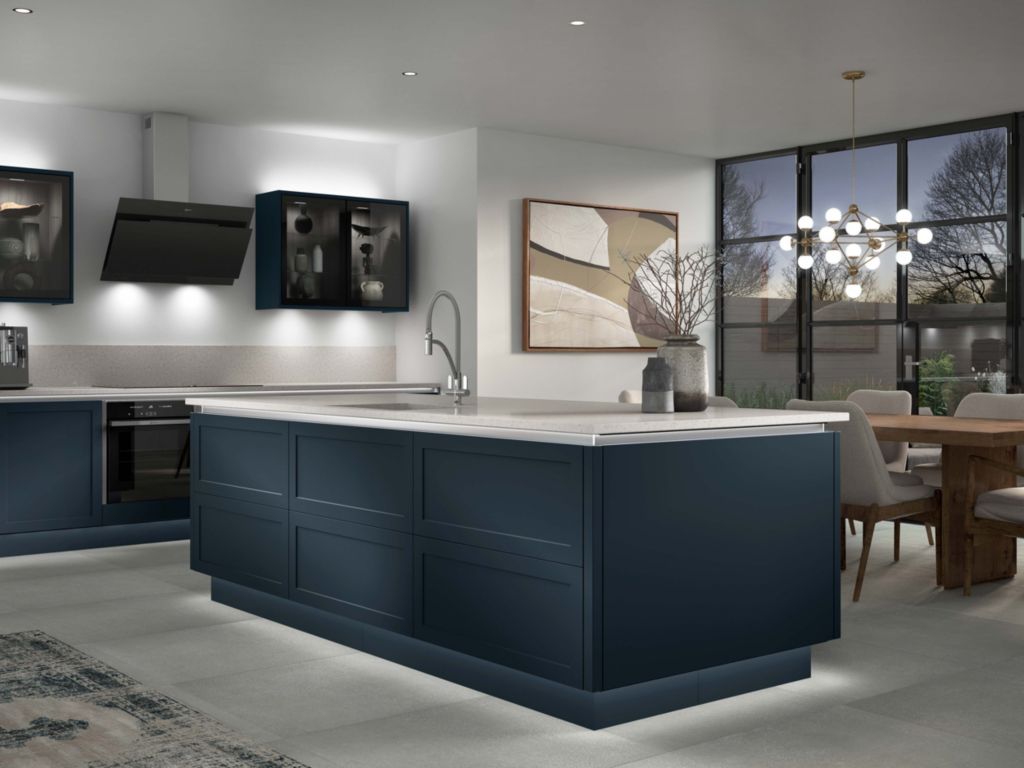 Esker Azure
Intelliga Esker Azure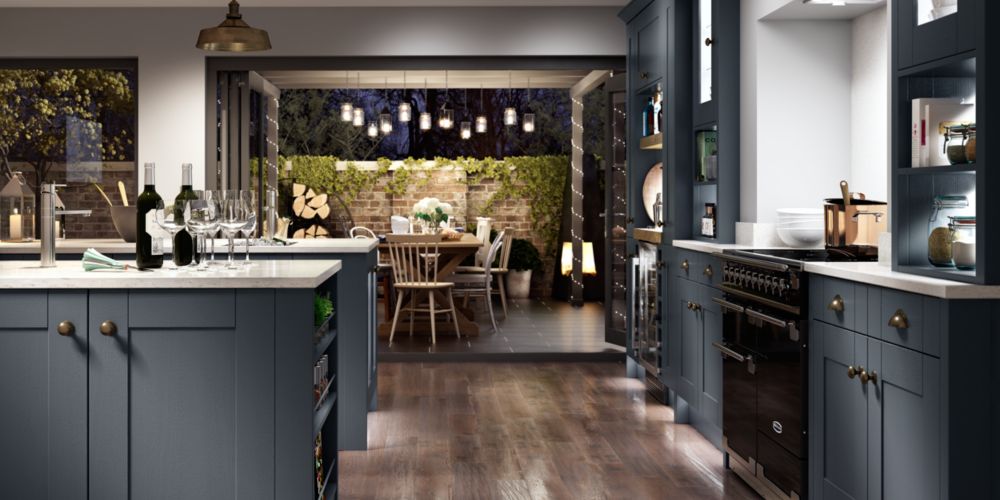 Milton Midnight
Blue
From cool Azure to rich Midnight, a blue kitchen will really make a statement in your home.
Intelliga Melrose Pewter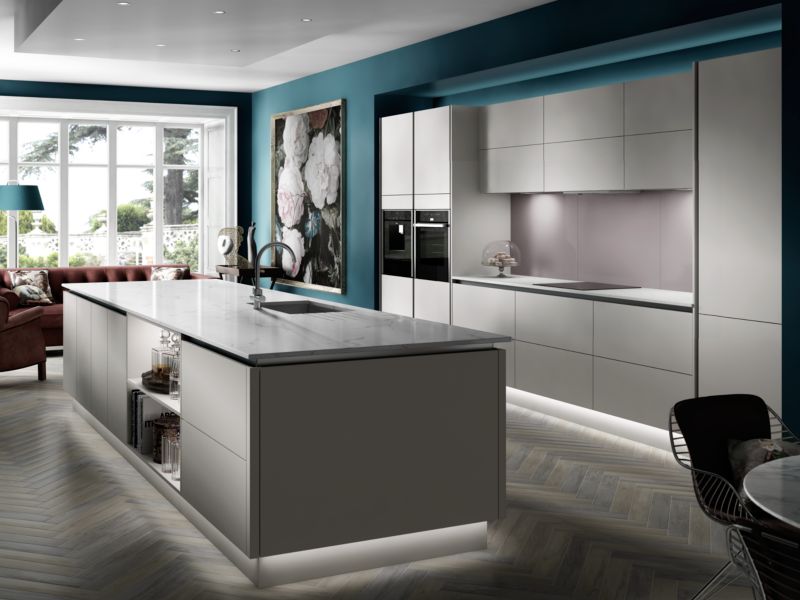 Intelliga Melrose Dove Grey
Chester Grey
Grey
Whether you're looking for pale Dove, warm Pewter or deep Graphite, we've got a grey kitchen you'll love.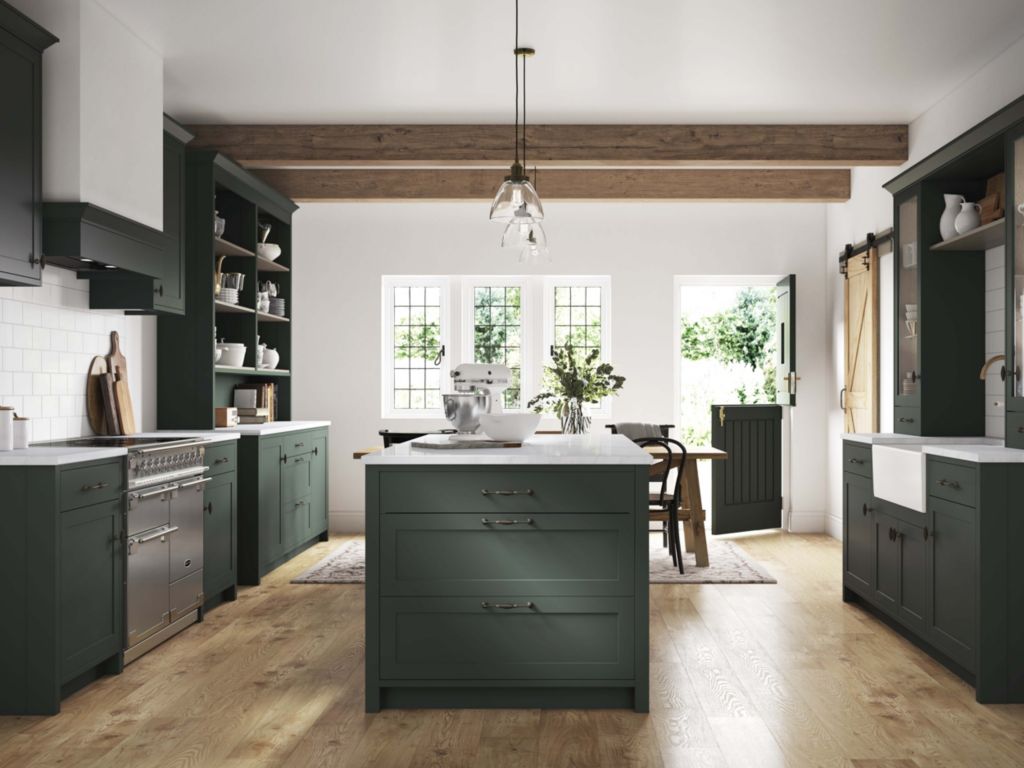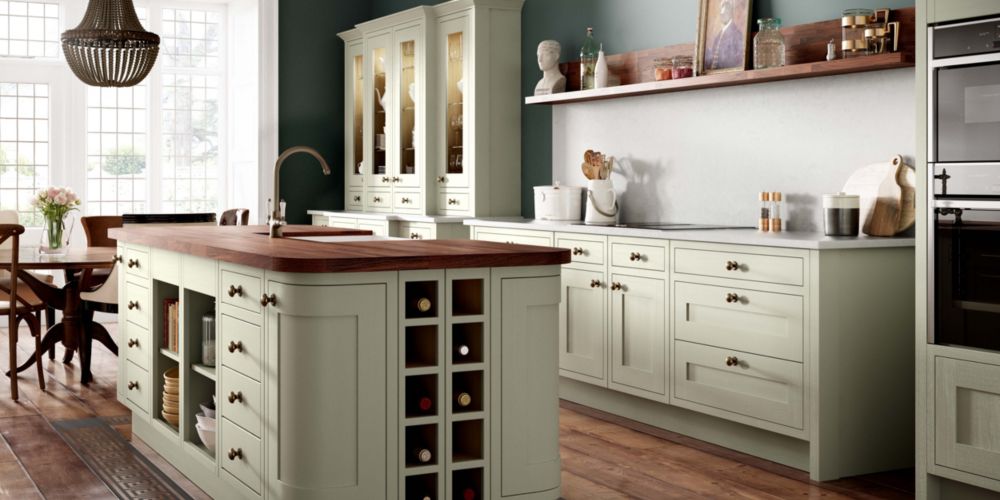 Heritage Sage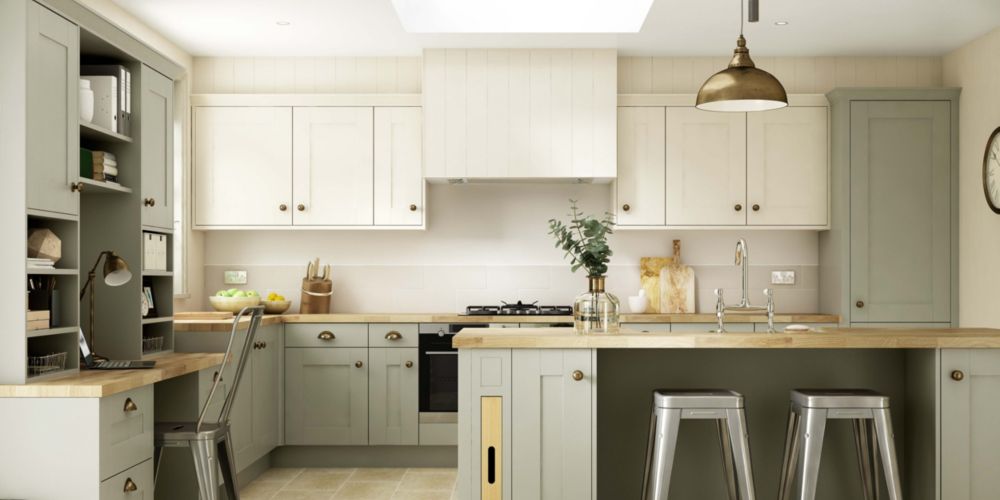 Tiverton Sage
Green
From the softest Sage to dramatic dark Forest Green, a green kitchen will really bring the outside in.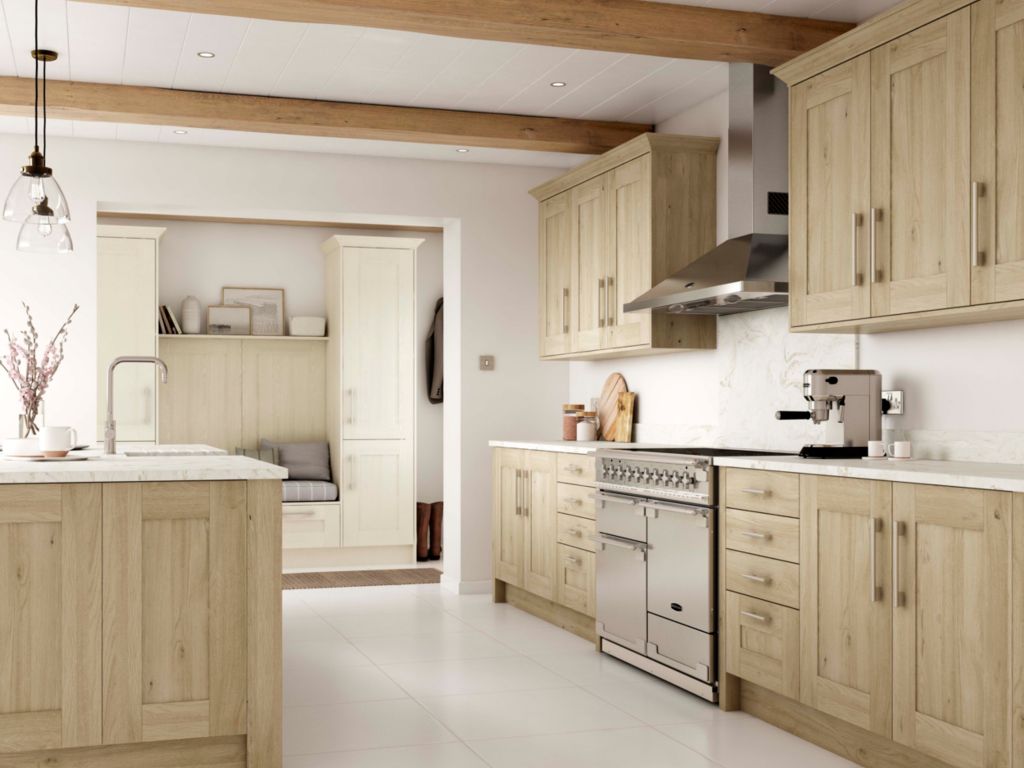 Tiverton Natural Oak
Wooden
For the most traditional of looks, an Oak Shaker door is a timeless classic that will never date.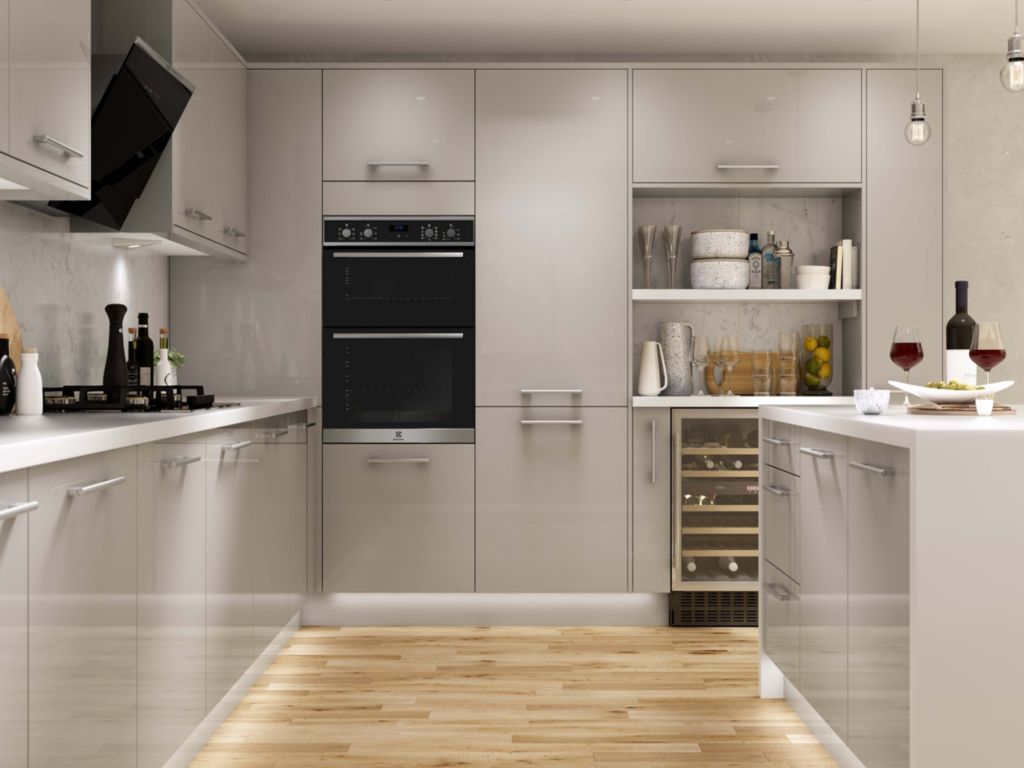 Glencoe Cashmere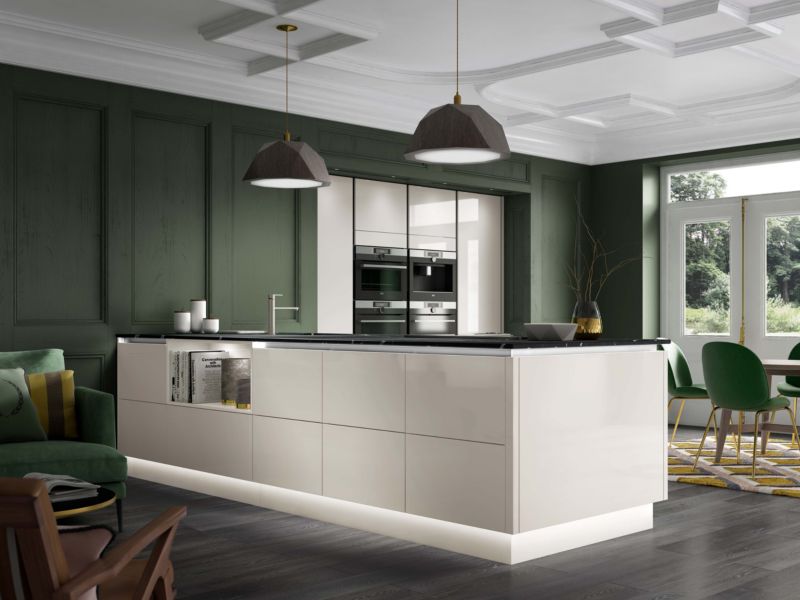 Intelliga Glencoe Cashmere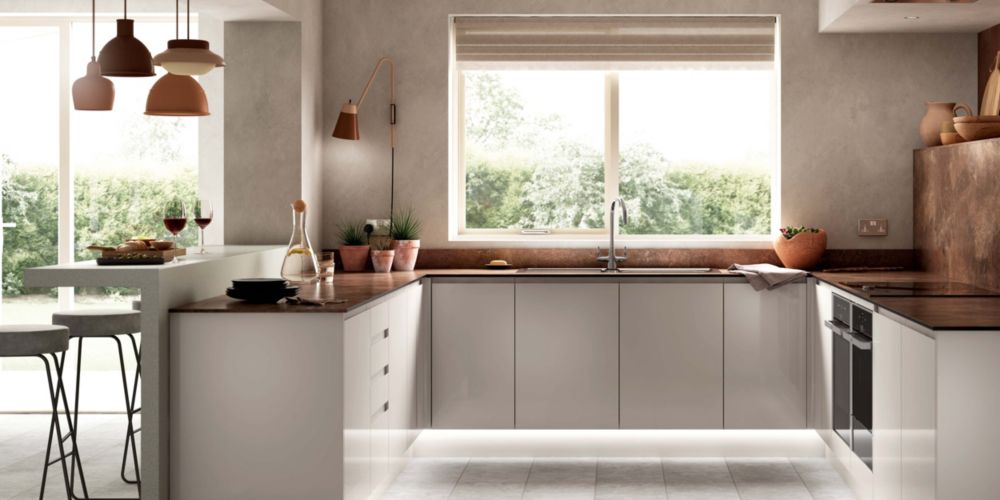 Sofia Cashmere
Cashmere
Neither grey nor beige, a cashmere kitchen is a beautiful combination of the two that will give you a soft, warm finish.