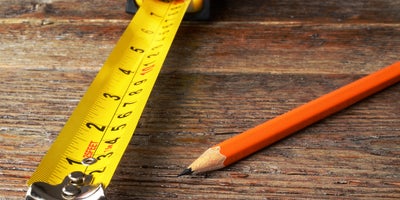 There are a plethora of benefits to having birds in your garden, and a birdhouse is one way you can attract them to your outdoor areas. With just a cordless drill and a few toolbox staples, you can have a low-cost birdhouse ready to go in just a few hours or less.
You'll need:
A plank of FSC wood 15cm x 1.4m long x 1.5-1.8cm thick and not pressure treated, Pencil and tape measure, Saw, Nails, A strip of waterproof rubber, Drill, Optional: a hole saw/cutter for making 3.2cm holes, Ladder , Screws and Water-based paint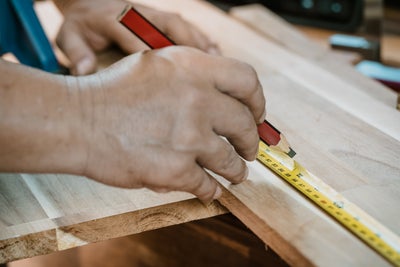 How to build
Measure and cut your wood to size, so that you have a back, a base, a roof, a front and two sides.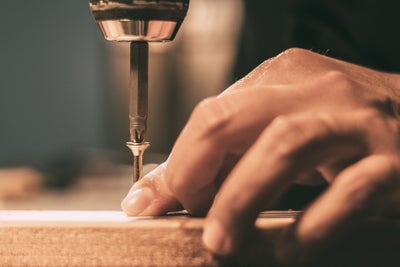 How to build
Screw all of the pieces together, except the roof. The sides, back and front should 'wrap around' the base.

Use something like a piece of inner tube from a bike tyre or roofing felt to make a hinge between the top edge of the roof and the backing board. Then attach the roof with screws.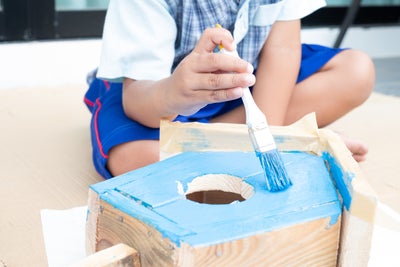 Paint
Now that your birdhouse is built, you can decorate it. Just make sure you use non-toxic, water-based paints.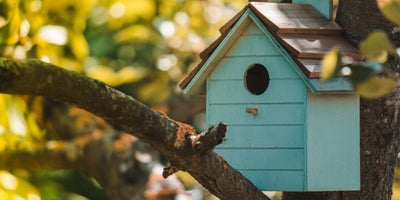 Location
Finally, find a good spot and put it up. It needs to be at least 3 metres from the ground, so you'll need a ladder. It should also be facing somewhere between north and east, in order to avoid it getting too hot or wet, and away from direct sunlight.
More inspiration from Wickes