Sustainability in the garden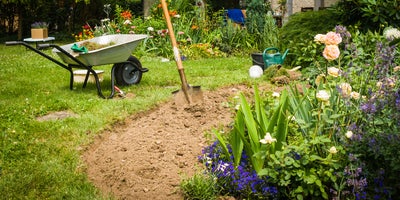 Regardless of the size of your garden or your level of gardening experience, there are always things you can do to make a difference. While your garden is already a green space, it's never a bad idea to make it that little bit greener. There are a variety of ways to practise more sustainability in your garden and make it a more environmentally friendly place.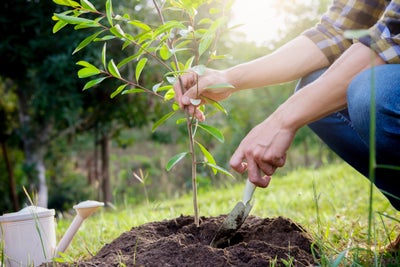 Plant a tree
It might seem like a pretty normal thing to do and the impact might not be very obvious, but trees can effectively draw carbon down from the atmosphere.

They're easy to grow and nurture and attract all sorts of wildlife to your garden.

There are options to suit any garden, with all sorts of shapes and sizes available.

Look for an open, sunny spot and fertile soil that's not too dry, but not too wet either. If you plant a larger type of tree, make sure to give it plenty of space.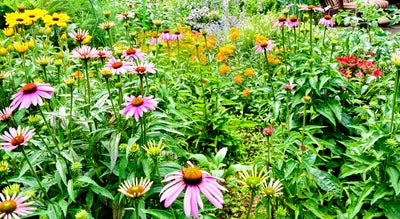 Go native
When looking to add plant life to your garden, choose as many native options as possible.

They're easy to grow and maintain, and often offer more resistance to pests than non-native alternatives.

They're ideal for attracting wildlife to your garden, including beneficial insects such as bees and butterflies.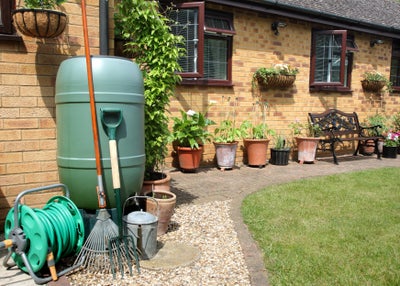 Use a water butt
Whenever you need to water a plant, save turning on the tap and use natural water that you've collected over time.

It's just as good for the plants in your garden and helps you save money on your bills, by reducing the amount of water you use from the mains supply.

It also helps to lower your carbon emissions too, as a significant amount of energy is used in order to provide safe water to our homes.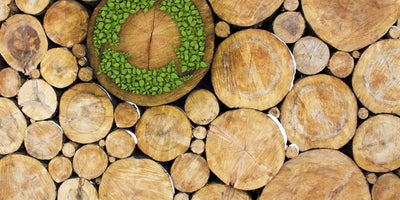 Use sustainable materials
Second hand or sustainably produced garden products and materials can make a big difference in reducing your environmental impact.

Keep an eye out for the Forest Stewardship Council (FSC) mark on any wooden products, as this is a guarantee that they have been produced in a sustainable manner.

Try to source stone, gravel, wood and other materials locally if possible, and try to avoid plastic if you can.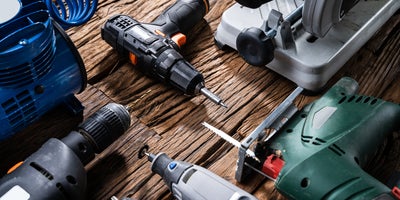 Consider the tools you use
Try going electric with any power tools you use. Petrol-powered tools emit 0.848kg carbon per litre of petrol used, on average.

Use cultural controls, such as weeding by hand, first before moving onto chemicals. Weedkillers and pesticides can be harmful, so make sure you opt for products with a low environmental impact.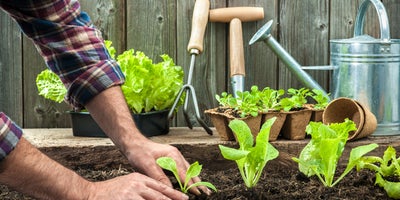 Grow your own
Why not devote a small area of your garden to growing food? It's cheaper than shopping at a supermarket and reduces your environmental impact.

There are all sorts of crops you can grow, from veggies, like carrots and spuds, to tasty fruits, like apples and berries.

If you don't have the space for a growing patch, try to eat more home-grown UK, local and seasonal fruit from local sources.
More inspiration from Wickes