Composite vs timber decking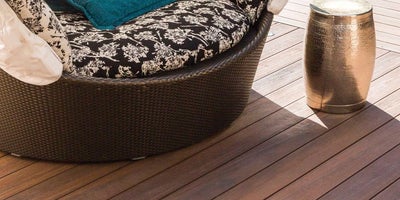 While people might immediately think of wood when they picture their dream deck, there are plenty of reasons to pick a composite alternative over traditional wooden options. They're made up of around 95% recycled plastic and wood flour but are designed to resemble the natural look of timber decking, with a wide range of styles and colours available.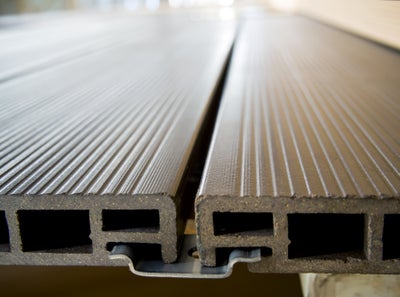 Durable and hard wearing
They're made to be resistant to fading and bleaching from exposure to the sun's UV rays, as well as other weathering including staining, scratching, cracking and warping.
They're also protected against mould and algae, as well as being water-resistant.
Many composite decking boards come with long-term guarantees as an indicator of their durability.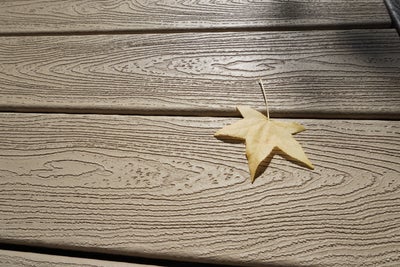 Low maintenance
There's no sanding, staining or sealing required.
Occasional soap and water cleaning will keep it looking its best for years to come.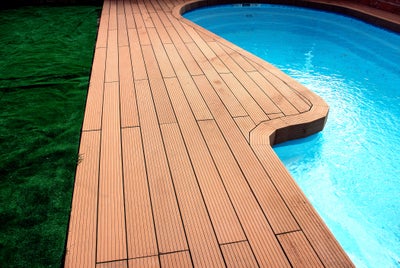 Varied designs achievable
Available in a wide variety of styles and colours to suit any home, so you can transform your garden to matter the aesthetic you're going for.
Choose from sleek, modern options or more traditional designs that have the look of timber decking.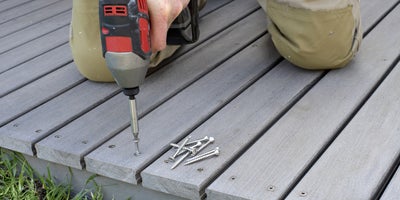 Easy to install
Composite boards can be cut to size with standard tools, just like you would cut timber boards.
Specific composite decking screws are available in a range of colours, making it easier to hide them.
Boards join together easily with fastening clips so that you can lay them consistently and not have to worry about lining up surface screws.
More inspiration from Wickes