The best projectors for your outdoor cinema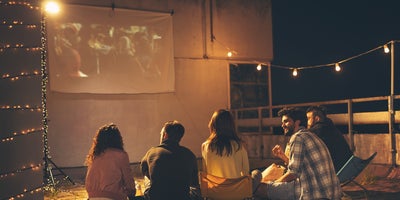 The warm summer months are the perfect time to set up an outdoor cinema in your garden, and a crucial part of that setup is your projector. They're the source of whatever you're watching, throwing it up on your wall, sheet or screen for everyone to see. There are a huge variety of different options out there to suit any budget or garden space.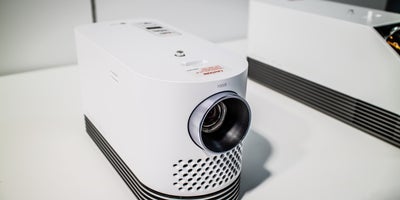 4K laser projectors
For anyone serious about their outdoor home cinema, 4K laser projectors are top of the range and at the high-end of the budget scale.
They're ideal for movies and sports, projecting in crystal-clear 4K so that you can see every little detail.
With a high number of lumens, you're not restricted to just watching at night. They're made to be usable no matter the ambient brightness or time of day.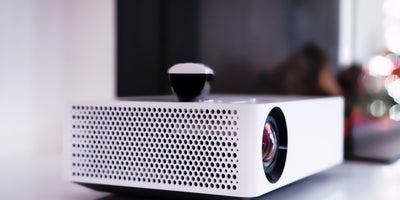 Projectors with built-in speakers
You're saved the hassle of rigging up a separate sound system, so you can run both visuals and audio through the projector.
Having sound built-in doesn't mean that you have to compromise on picture quality. You still get a stunning full HD image and impressive brightness for viewing at any time of day.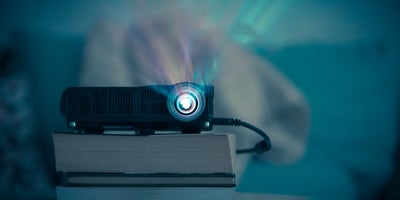 Budget projectors
You don't need to break the bank to get a reliable projector for your outdoor cinema.
Budget projectors still offer HD image quality from a good distance and solid brightness that makes sure you're not held back.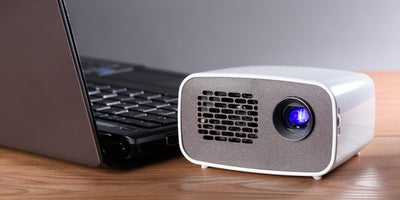 Portable projectors
Portable projectors offer lots of versatility, in terms of both compatibility and where you can use them.
Their compact size makes them a breeze to carry and set up wherever you go, and they tend to be pretty budget-friendly too.
You can use a variety of different devices to stream your entertainment, and even connect headphones if you don't want the built-in speakers to bother anyone around you.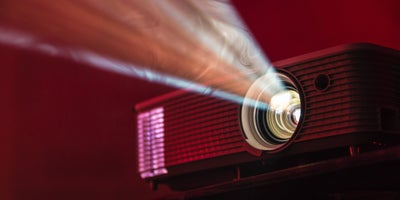 Smart projectors
You can keep everything simple and wireless for a simpler setup, with options that let you connect your phone and blow everything up on the big screen.
They use WiFi connectivity to sync up with pretty much any smartphone, which makes things really easy for your outdoor cinema setup.