Benefitting from a little slow living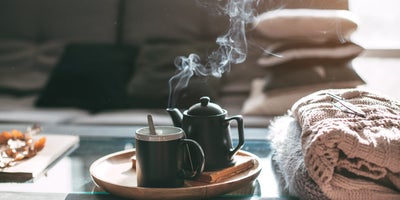 Slow living is a lifestyle movement that centres on consuming less and taking a slower approach where you're more intentional with your time and more mindful about all aspects of your life. Embracing a slow lifestyle is meant to help you identify the things you value most so you can structure your time accordingly. By taking the time to do things properly, you enjoy them more. Cutting out elements of your life that don't do anything to serve you or offer fulfilment can help you reclaim your time. There are also strong ties with eco-consciousness, because it helps you to make lifestyle decisions that are better for the planet's wellbeing as well as your own.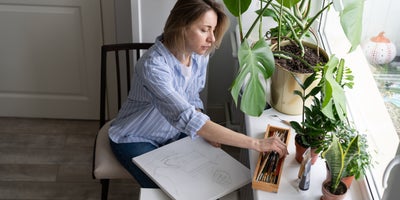 Dedicate space
Creating your very own sanctuary is a great way to embrace the slow lifestyle - a dedicated space that helps you to make more time for self-care. One way to do this is to use soft and natural lighting. Getting as much sunlight exposure as possible is a great way to boost your vitamin D levels, which has all sorts of benefits including improving sleep and strengthening your immune system. Make sure your dedicated space includes windows or sun tunnels that bring in plenty of natural light. Then you can cap it off with the ideal door so suit your created space.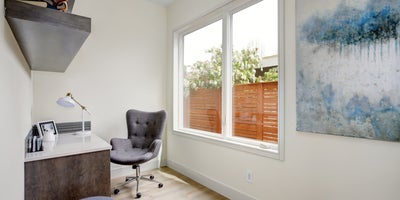 Set boundaries
You can't side-line everything to embrace slow living, so it's important to make it work around your existing lifestyle. That's especially true when it comes to things like your work. Working from home is more inline with the concept of slow living, but setting boundaries is essential. Keep your living and working areas separate, no matter how big or small they are. It could be a full-on fitted home office that lets you close the door on your work at the end of the day, or a garden office that gets you out of the house without having to leave home. On the smaller end of the scale, a handy drop-down desk gives you the perfect pop-up work space that neatly folds away during out of office hours so you can properly switch off. We have plenty of advice on how to create a space-saving home office if you're struggling for ideas.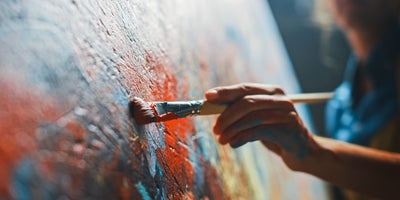 Lower your stress with paint
When it comes to slow living at home, you want somewhere that's cosy and comfortable- a place where you can unwind and recharge. Choosing the right paint can help you create a slow ambiance and lower your stress. Using a minimalist colour palette can reduce visual noise and help you reconnect with your surroundings. It makes your home a peaceful refuge that radiates tranquillity and calmness. We have a wide range of beautiful colours to choose from, so you can transform your space to fit in with the slow living ethos. You could even look to Scandinavian design for inspiration.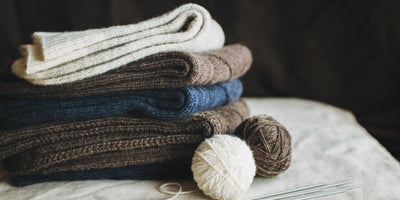 Cut back on clutter
Mess equals stress, which means too much clutter makes it harder to relax. Having too much stuff around makes it harder to find what you're actually looking for, as well as making it harder to motivate yourself to clean. We have more information on decluttering on our website.
Improve your wellbeing with DIY
Working on your home to create a slow living space helps you to boost your mental and physical wellbeing. We launched a campaign called DIY Is Good For you, where we discuss how DIY can help to counter anxiety and stress. Watching and undertaking DIY shares similarities with meditation, which goes hand-in-hand with the slow living movement. You can read more about it here.
More inspiration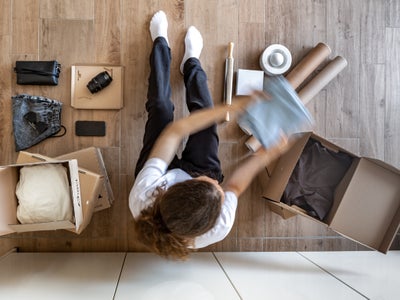 Decluttering - Restoring order at home