Burn & brush wood finishing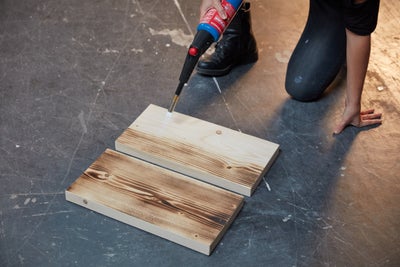 If you're using wood for indoor or outdoor projects, burn and brush wood finishing is a great way to achieve a unique look and feel. There are all sorts of things you can do with it- not only is it an interesting aesthetic choice, but it has practical benefits too.
This technique helps to lock in your desired colour, and actually preserves against weathering and rot if you were using it in an exterior application. You can either treat it with a clear solution to maintain your charred look, or go over it with your desired stain.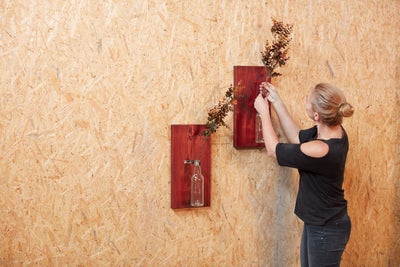 Light fixtures
These light fixtures utilise repurposed materials fixed to burned and brushed wood, adding some sustainable style that's completely customisable.
The charred finish perfectly complements the dark stain, adding an aged look while maintaining a natural feel.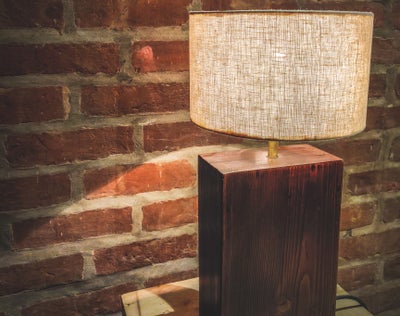 Table lamp
Offering plenty of stripped-back style, this table lamp makes the most of a minimalist aesthetic.
The more you burn the wood, the darker the tones you achieve. This burn and brush finish is paired with a rustic lampshade for the perfect pairing.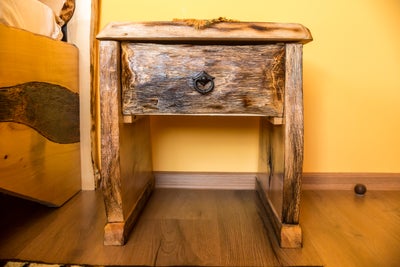 Bedside table
It works just as well for bigger projects, such as indoor furniture and even outdoor elements like sidings or fences.
For rooms with a lot of wood, burn and brush can completely change the look and texture without the need for painting and staining. This way, you don't even up with too many elements that look similar.
More inspiration from Wickes